Get '5 things' in your inbox
If your day doesn't start until you've gotten up to speed on the latest headlines, then let us introduce you to your new favorite morning fix. Sign up here for the '5 Things' newsletter.
(CNN)Did you know? Shark activity in Florida reaches its peak between April and October, but it looks like the season is going out with a bang. A 2,000-pound great white has recently been spotted swimming up and down the coast.
Here's what else you need to know to Get Up to Speed and Out the Door. (You can also get "5 Things You Need to Know Today" delivered to your inbox daily. Sign up here.)1. ISIS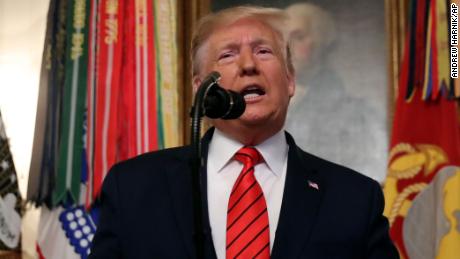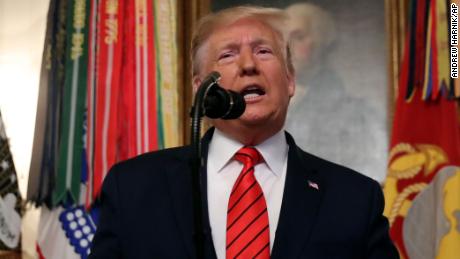 JUST WATCHEDTrump announces ISIS leader al-Baghdadi is deadReplayMore Videos …MUST WATCH
Trump announces ISIS leader al-Baghdadi is dead 02:17Yesterday morning, Donald Trump surprised the nation when he revealed ISIS leader Abu Bakr al-Baghdadi died in a raid conducted by the US military in Syria on Saturday. During a news conference at the White House, Trump said Baghdadi "blew himself up" when cornered by US forces who conducted a daring, two-hour nighttime raid on his compound in northern Syria. Baghdadi's death marks the end of a years-long hunt to find one of the most wanted terrorists in the world and the man who declared a so-called Islamic caliphate in Iraq and Syria in 2014. It's also the most significant announcement of the death of a terror leader since the announcement of al Qaeda leader Osama bin Laden's death in 2011. World leaders weighed in on the news, with most agreeing Baghdadi's death was a significant blow to the terrorist organization2. Essex truck tragedy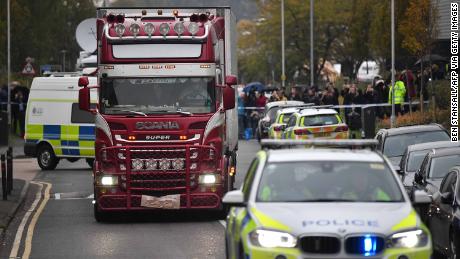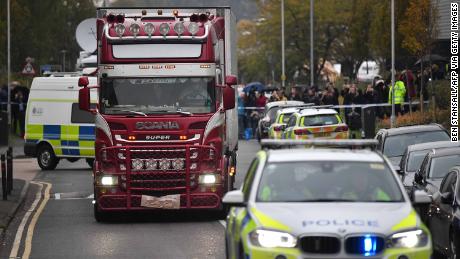 JUST WATCHEDMan charged with manslaughter over Essex truck deathsReplayMore Videos …MUST WATCH
Man charged with manslaughter over Essex truck deaths 01:25Read MoreWe're learning more about the circumstances surrounding the deaths of 39 people in a shipping container found last week in Essex, in southeast England. British investigators are still trying to determine the identities and nationalities of the eight women and 31 men in the container, which was on the back of a truck. Each person was carrying a bag of personal belongings and many had mobile phones, which are being downloaded and forensically analyzed. At first, authorities said the victims may have been Chinese, but that assumption was thrown into question when at least one of the passengers was found to be Vietnamese. Now, the incident is believed to be a fatal example of a smuggling operation in which people from Vietnam pay to be transported illegally — and often in dangerous conditions — to Europe for a chance at a better life. A 25-year-old man, who was the driver of the truck, has been arrested and charged with manslaughter. 3. Protests
JUST WATCHEDNo end in sight for Lebanon anti-government protestsReplayMore Videos …MUST WATCH
No end in sight for Lebanon anti-government protests 02:30It was another weekend of protests and unrest in major cities across the globe. In Lebanon, protesters joined hands on Sunday to form a human chain that connected the country's north and south, a symbolic display of national unity during a period of political turmoil that has been dubbed the "October Revolution." On Saturday in Chile, President Sebastian Piñera asked all of his ministers to resign so he could reshuffle his Cabinet in response to days of mass demonstrations. In Hong Kong, where ever-widening demonstrations have dragged on since June, protesters are beginning to feel the fatigue of months of unrest. Hong Kong is also facing a recession, as the protests have sent tourism and retail numbers plunging. 4. 2020 race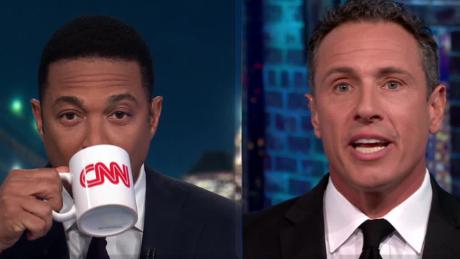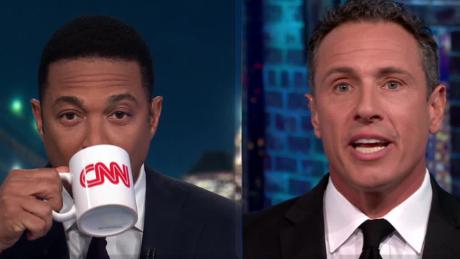 JUST WATCHEDLemon and Cuomo dish on state of the Dems in 2020 raceReplayMore Videos …MUST WATCH
Lemon and Cuomo dish on state of the Dems in 2020 race 02:17Sen. Bernie Sanders picked up another high-profile endorsement over the weekend, which is sure to kick off another eventful week on the 2020 campaign trail. Michigan Rep. Rashida Tlaib officially endorsed Sanders during a rally in Detroit on Saturday. With her decision, Sanders now has the support of the first two Muslim women to serve in the US House of Representatives (Minnesota Rep. Ihan Omar is also backing the Vermont independent). Meanwhile, there are now less than 100 days until the all-important Iowa caucuses, and the candidates for Democratic nominee are slowly dwindling. Ohio Representative Tim Ryan ended his campaign late last week, bringing the field of contenders down to 18. However, of these 18, only half have qualified for the next Democratic debate in November, so expect to see a few more dropouts in the coming weeks. 5. Katie Hill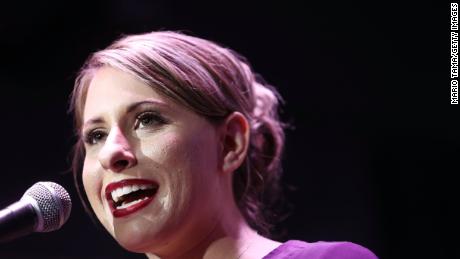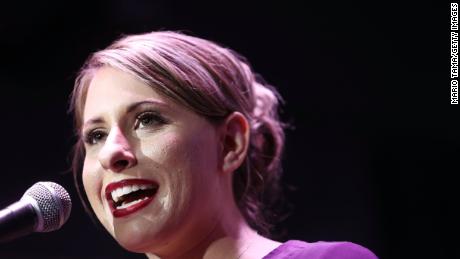 JUST WATCHEDKatie Hill announces resignation from CongressReplayMore Videos …MUST WATCH
Katie Hill announces resignation from Congress 01:35Democratic Representative Katie Hill of California announced her resignation from Congress yesterday in the face of an ethics investigation into allegations Hill engaged in an improper relationship with a congressional staffer. Hill also faced controversy when a conservative blog published racy photos of her last week and alleged she and her estranged husband had a separate relationship with a campaign staffer. Hill, who is openly bisexual, has admitted to this relationship. Hill said she was forced to resign because of the actions of her "abusive husband and the brutality of hateful political operatives." Hill contends it was her husband who leaked the photos and began the campaign of attacks against her. Breakfast BrowsePeople are talking about these. Read up. Join in.A museum is holding a creepy doll competition and it's going about as well as you'd expect WHY DO SOME OF THESE EVEN EXIST?Bernie Sanders responded to an Ariana Grande tweet, sending the internet for a loopThe crossover you never saw coming. Two men in Connecticut were busted with 420 pounds of marijuanaWhat? What's so funny? It's just a number. They were being very precise.This year's roster of TV holiday movies are already starting If you need us, we'll be holed up on the couch for the next two months.Number of the day26,379The number of people who fell victim to phishing scams in 2018, according to the FBI's Internet Crime Report. Such scams con people out of millions of dollars a year. Quote of the day"I was really trying to just say something, and in the moment, I really felt like I could have said more, and I really felt like I had let down other survivors by not saying more. They're my heroes for speaking out and I hope I did right by them in some way."Comedian Kelly Bachman, who called out disgraced Hollywood producer Harvey Weinstein as he sat in the audience of a comedy event at a New York bar last week. And finally…Follow the blue ball Give your eyes (and mind) a little exercise with this delightfully homemade Rube Goldberg machine. (Click here to view)
Source Link:
https://www.cnn.com/2019/10/28/us/five-things-october-28-trnd/index.html
[-0.467533]
Comments
comments