Get '5 Things' in your inbox
If your day doesn't start until you're up to speed on the latest headlines, then let us introduce you to your new favorite morning fix. Sign up here for the '5 Things' newsletter.
(CNN)For Thanksgiving Day, Zoom is lifting the time limit for free meetings — so your virtual family get-togethers won't be cut short.
Here's what you need to know to Get Up to Speed and On with Your Day. (You can also get "5 Things You Need to Know Today" delivered to your inbox daily. Sign up here.)1. CoronavirusThe FDA has issued an emergency authorization for the first rapid coronavirus test that can be used at home and deliver results within minutes. The new test uses nasal swab samples and is authorized for ages 14 and older. It'll help people skip long lines as coronavirus cases skyrocket nationwide and comes days after more positive news on vaccine trials: Moderna announced a 94.5% effective rate, while Pfizer/BioNTech said final analysis shows its coronavirus vaccine is 95% effective with no safety concerns and Pfizer's CEO says the company plans to file for emergency use authorization for it soon. The US continues to set grim records, with about 76,830 people hospitalized nationwide, the highest number since the start of the pandemic. This is likely the "last big surge" before a vaccine offers help, said Dr. Mark McClellan, a former FDA commissioner. "The months ahead are going to look better than the weeks ahead," he added.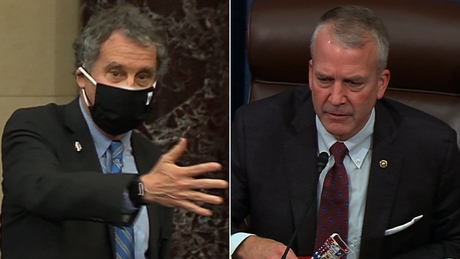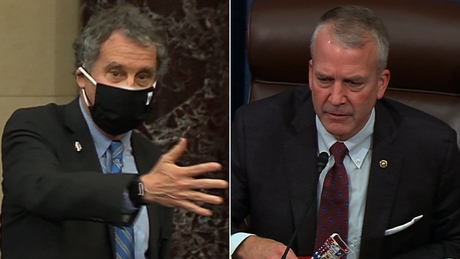 JUST WATCHEDWatch mask fight erupt on Senate floorReplayMore Videos …MUST WATCH
Watch mask fight erupt on Senate floor 08:37Read More2. Election 2020President Trump has fired the head of a federal cybersecurity agency who debunked his election conspiracy theories. Christopher Krebs was director of the Cybersecurity and Infrastructure Security Agency in the Homeland Security Department. His agency recently launched an online rumor control blog rebutting claims of election fraud spread by Trump and his supporters. Krebs also posted on social media — often with blaring red siren emojis — fact checks of the baseless claims. In a tweet announcing the ouster, the President called Krebs' characterization of the election "highly inaccurate." Krebs fired back with a tweet of his own: "Honored to serve. We did it right. Defend Today, Secure Tomorrow (sic)." Meanwhile, President-elect Joe Biden announced nine key members of his White House senior staff.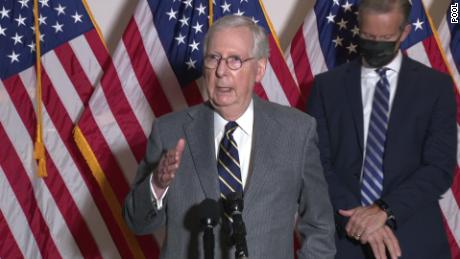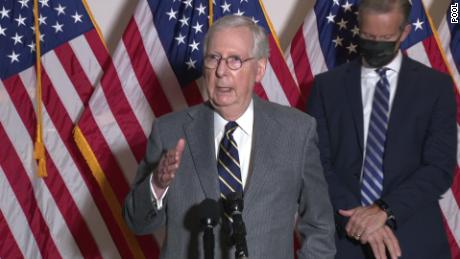 JUST WATCHEDMcConnell says US will have 'orderly transfer' of powerReplayMore Videos …MUST WATCH
McConnell says US will have 'orderly transfer' of power 03:033. StimulusThe fate of a federal stimulus package is looking bleak. Lawmakers are getting less confident a deal can be reached in the lame duck session — with the focus instead turning to a government spending negotiation that must be finished by December 11. Aides on both sides say serious conversations about the stimulus have tapered off, even as US coronavirus cases have soared past 11 million. "The men and women throughout our country — they're suffering because of Covid and we're not doing a damn thing to help them," said Sen. Patrick Leahy, a Democrat. The divide between Republicans and Democrats continues to simmer over how much money each side is willing to spend. Democrats — including Biden — have urged Senate Republicans to pass House Democrats' Heroes Act, which totals more than $2 trillion. Republicans, meanwhile, have made it clear they are not willing to spend much north of $1 trillion.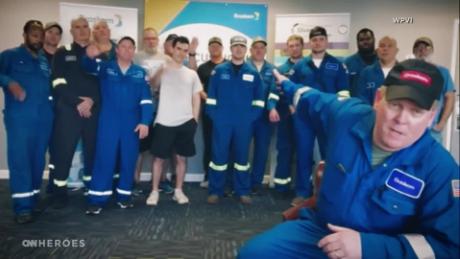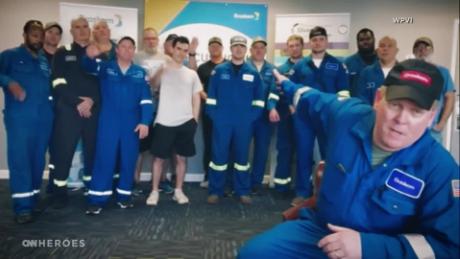 JUST WATCHEDCNN Heroes: Factory live-in helps meet the PPE needReplayMore Videos …MUST WATCH
CNN Heroes: Factory live-in helps meet the PPE need 01:214. US troopsWith two months left in office, President Trump is rushing to bring more US troops home from Afghanistan and Iraq. The withdrawal of thousands of troops would be completed by January 15 (just ahead of Biden's inauguration), leaving Afghanistan and Iraq with 2,500 troops each — down from about 4,500 and 3,000, respectively, the acting defense secretary said. A senior defense official said the move is consistent with Trump's promise to the American people. But it also suggests the President may fall short of fulfilling one of his core pledges to withdraw all US troops from Afghanistan before he leaves office — something he pledged as recently as October.
JUST WATCHEDUS will withdraw troops in Iraq and Afghanistan by JanuaryReplayMore Videos …MUST WATCH
US will withdraw troops in Iraq and Afghanistan by January 01:325. EthiopiaA deadly humanitarian crisis is developing in Ethiopia, where thousands of people are fleeing violence in the Tigray region. About 4,000 have crossed the border into eastern Sudan every day over the past week, and that number is growing, the United Nations warned. The crisis started on November 4 after the Ethiopian Prime Minister and Nobel laureate Abiy Ahmed launched a military offensive in the region after accusing forces loyal to local leaders of attacking federal troops deployed there. The federal forces have since bombed targets in Tigray, leading to intense clashes with local forces. Pleas from neighboring nations to deescalate have fallen on deaf ears.
JUST WATCHEDWhy are there fears of civil war in Ethiopia?ReplayMore Videos …MUST WATCH
Why are there fears of civil war in Ethiopia? 03:07BREAKFAST BROWSETwitter's growing upThe social media platform's introducing a bunch of new features, including disappearing tweets and audio. No edit button, though. Travel tradition with a twist National Geographic unveiled its best travel destinations for 2021 — but with options that reflect the times we're in.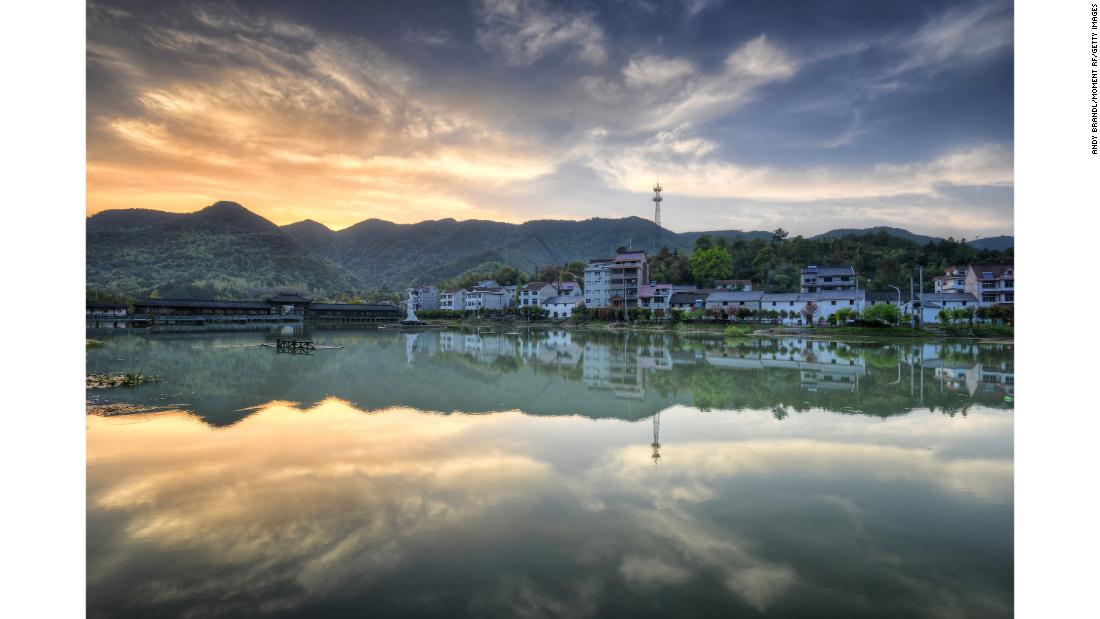 Photos: National Geographic Best of the World 2021Tonglu, China: The picturesque countryside of Tonglu has inspired Chinese artists and writers for centuries, including the famed painter Huang Gongwang. Hide Caption 1 of 8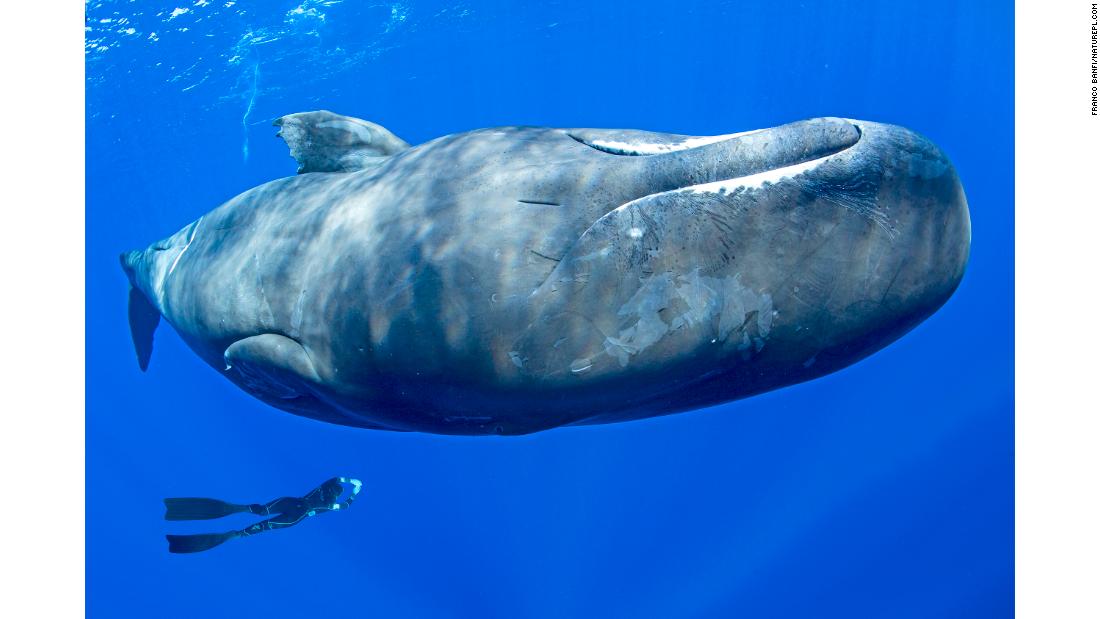 Photos: National Geographic Best of the World 2021Dominica: Wildlife lovers can swim alongside Dominica's resident sperm whales, but only with an accredited tour operator that follows strict animal-welfare protocols. Hide Caption 2 of 8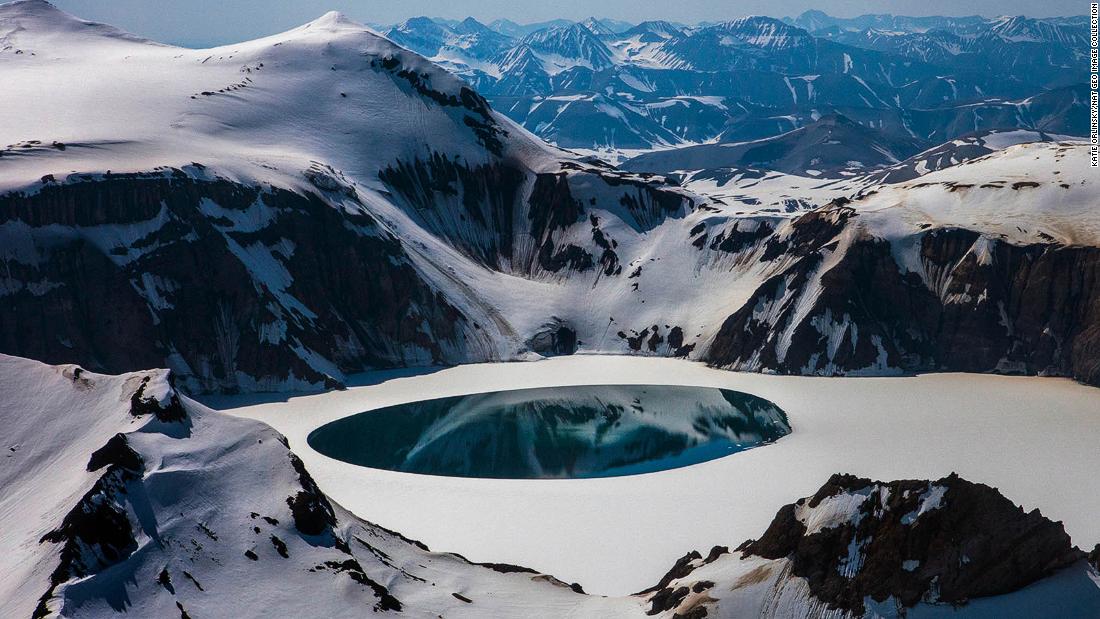 Photos: National Geographic Best of the World 2021Katmai National Park and Preserve, Alaska: In 1912, an eruption of the volcano Novarupta formed the caldera and crater lake at the summit of Mount Katmai. A 2018 expedition set out to uncover traces of Katmai National Park's history before the massive explosion.Hide Caption 3 of 8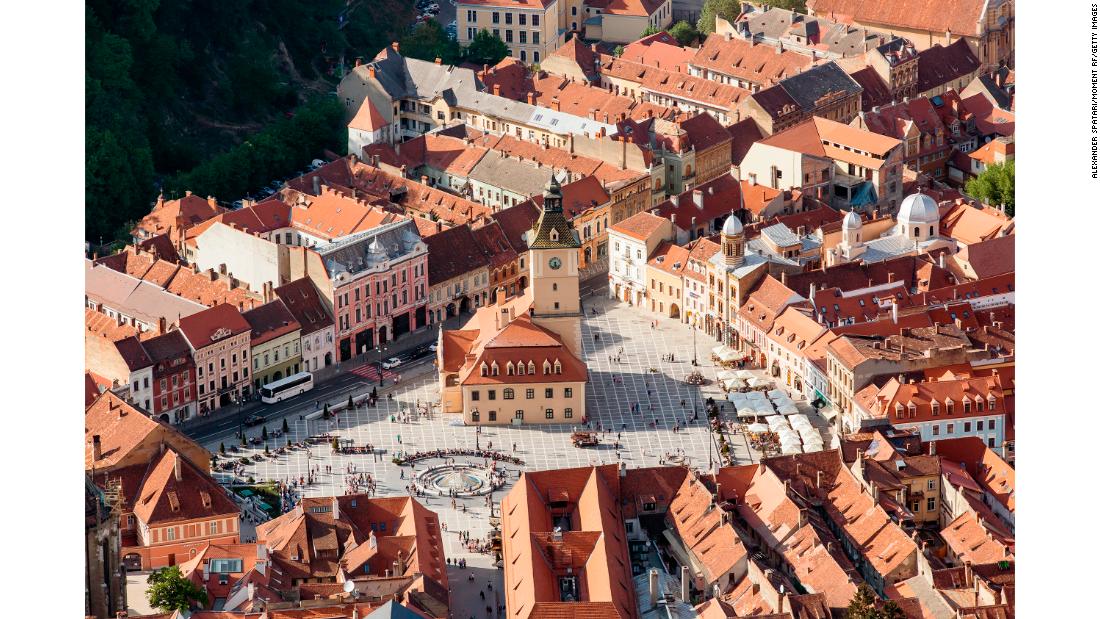 Photos: National Geographic Best of the World 2021Translvania, Romania: Founded in 1211, Brasov is a gateway city to the wildflower meadows and wooded mountains of rural Transylvania. Hide Caption 4 of 8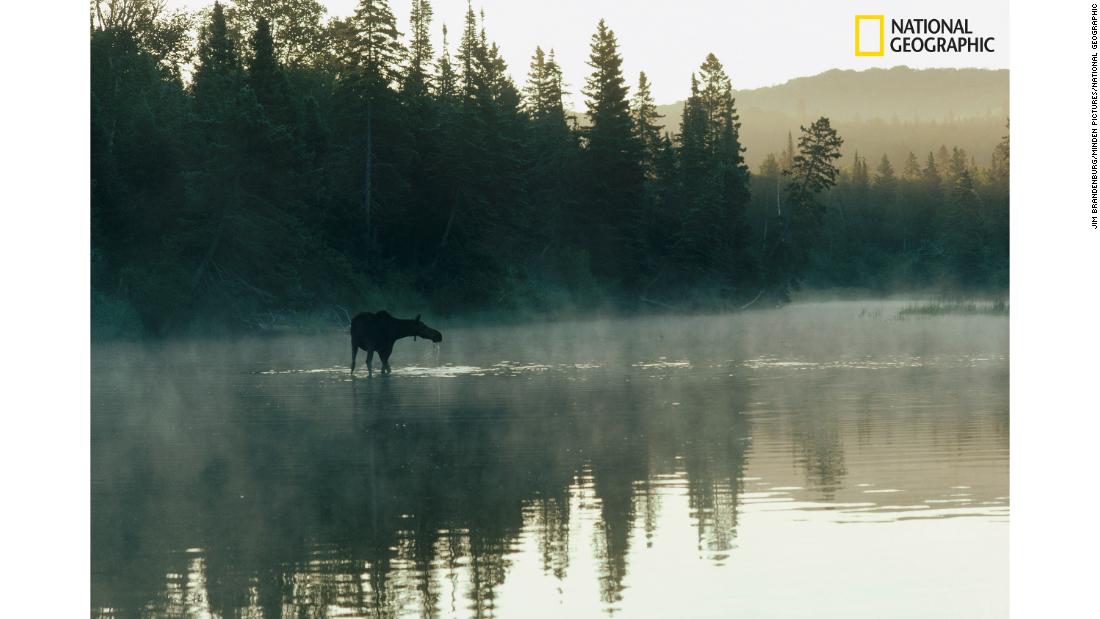 Photos: National Geographic Best of the World 2021Isle Royale, Michigan: A female moose wades across a lake in Isle Royale National Park, Michigan.Hide Caption 5 of 8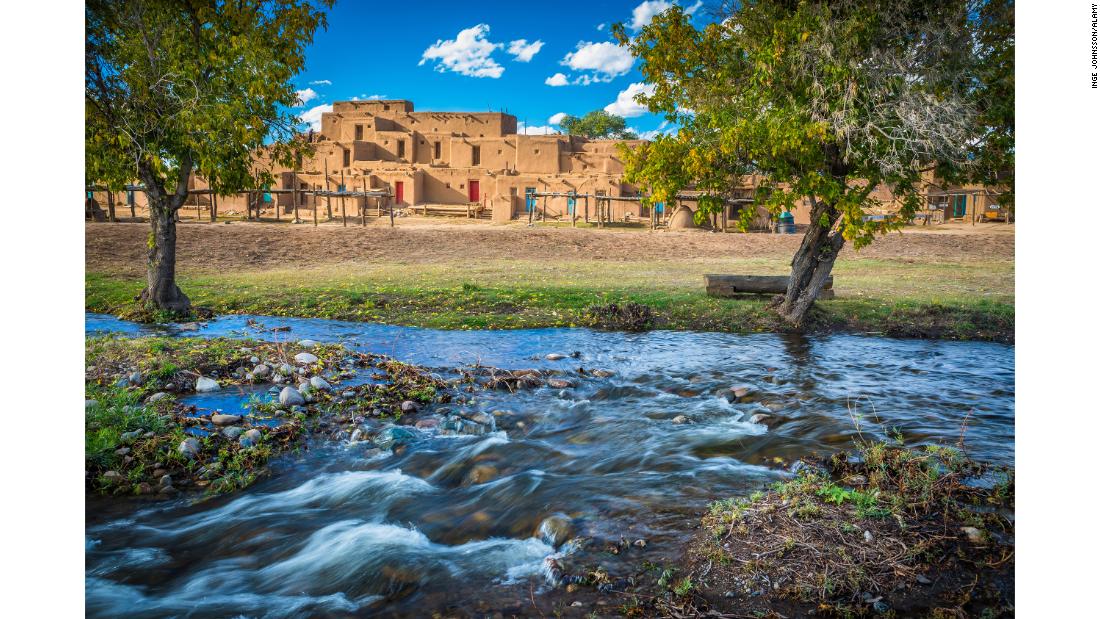 Photos: National Geographic Best of the World 2021New Mexico: The only Native American site designated both a UNESCO World Heritage site and US National Historic Landmark, Taos Pueblo is one of the country's oldest continuously inhabited communities.Hide Caption 6 of 8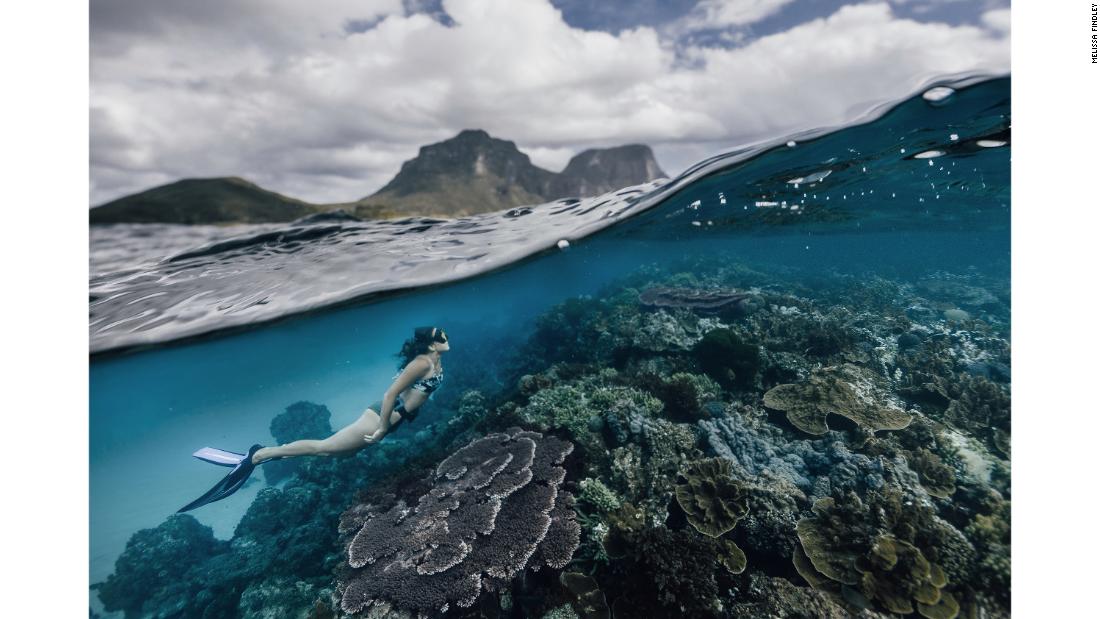 Photos: National Geographic Best of the World 2021Lord Howe Island, Australia: A diver explores the coral reefs around Lord Howe Island. The volcanic isle, located in the Tasman Sea between Australia and New Zealand, has more than 60 dive sites, including Ball's Pyramid — the world's tallest sea stack. Hide Caption 7 of 8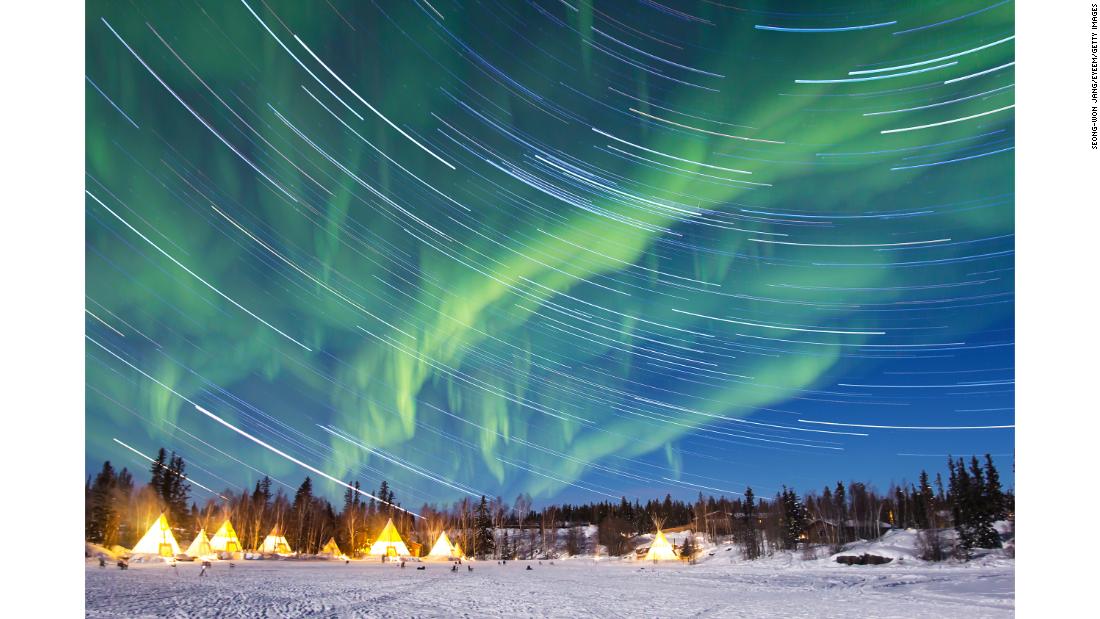 Photos: National Geographic Best of the World 2021Yellowknife, Canada: An aurora borealis swirls over Yellowknife, the capital of Canada's Northwest Territories. Hide Caption 8 of 8








Persistence does payAfter playing the same set of lottery numbers for 26 years, one North Carolina couple is now $366,000 richer. Hello, better sleep Students designed a series of innovative solutions, including a pillow that forces people off their phones by blocking nearby wireless access.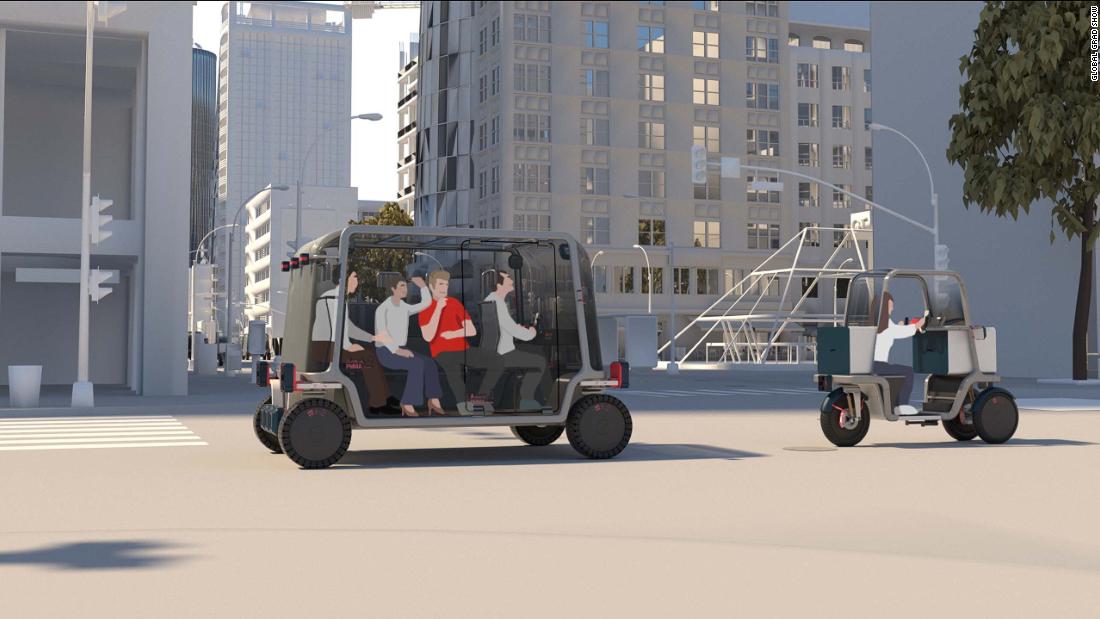 Photos: Each year, 100 ideas are showcased in Global Grad Show, billed as the world's most diverse gathering of graduate design projects. Scroll through to see some of the most innovative designs from this year's show.A shared urban vehicle: "Tribe-Movability" is an extendable and multifunctional vehicle used to move people and goods around a city. It can have two, three, or four wheels and transport two, three, or four people. Users of the sharing service connect via a digital platform. It was designed by a team from Istituto Europeo di Design, in Italy.Hide Caption 1 of 24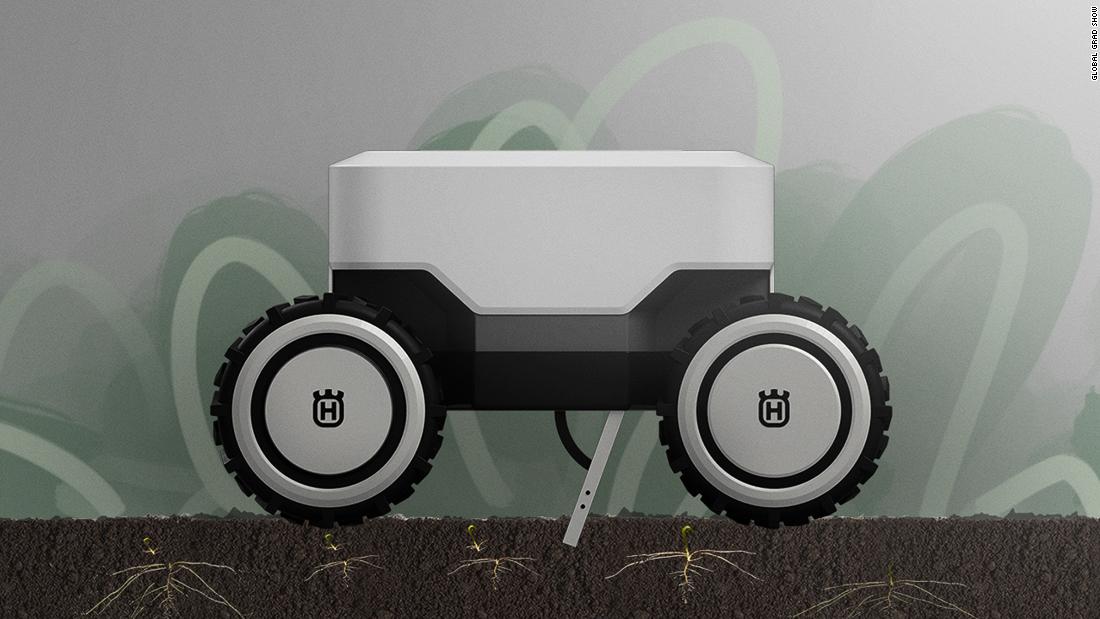 Photos: An autonomous weeding robot for farmers: "Autoweeder" is a small autonomous weeding robot designed to help small farms run more efficiently. The robot is managed through an app and can navigate through vegetable gardens, allotments, or small fields using GPS. Its inventor is Stina Godée, a student from Lund University in Sweden. Hide Caption 2 of 24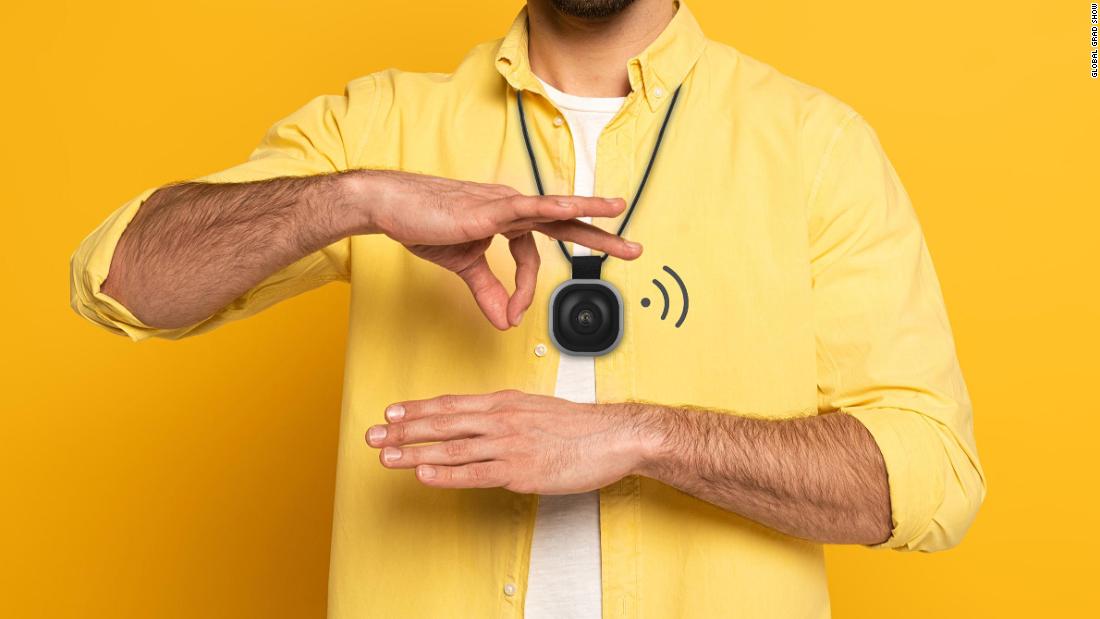 Photos: A smart device to translate sign language into voice: "CATCHER" was invented to help solve the communication problem between hearing impaired people and people who do not know sign language. The device is hung on the user's chest and its camera interprets sign language and translates it into spoken language in real time. It was developed by Liye Zhang and Yi Yang at Politecnico di Milano, an Italian university. Hide Caption 3 of 24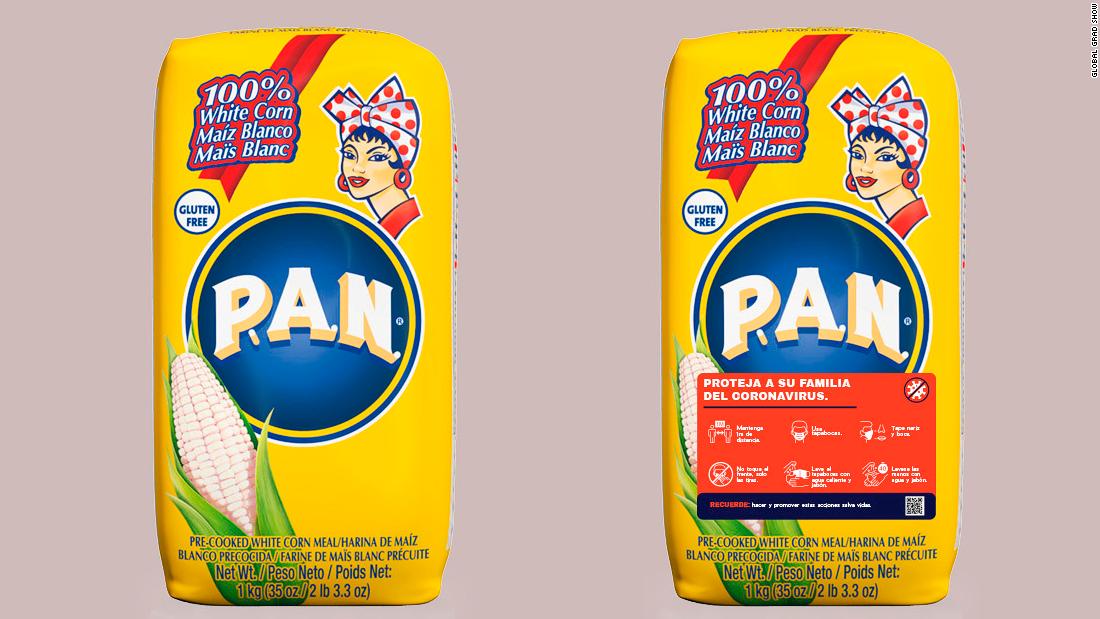 Photos: Graphic design to help brands educate consumers and build trust: "Humanitarian Branding" is a graphic design project that uses the space on products usually reserved for branding information, such as logos, storytelling, and colors, to educate people. Its designers, Felipe Guarin and Catalina Lotero, students at Keio University Graduate School of Media Design in Japan, say the branding can help communicate instructions to consumers to help solve a crisis — for example, information about good hygiene practices that could mitigate the spread of coronavirus. Hide Caption 4 of 24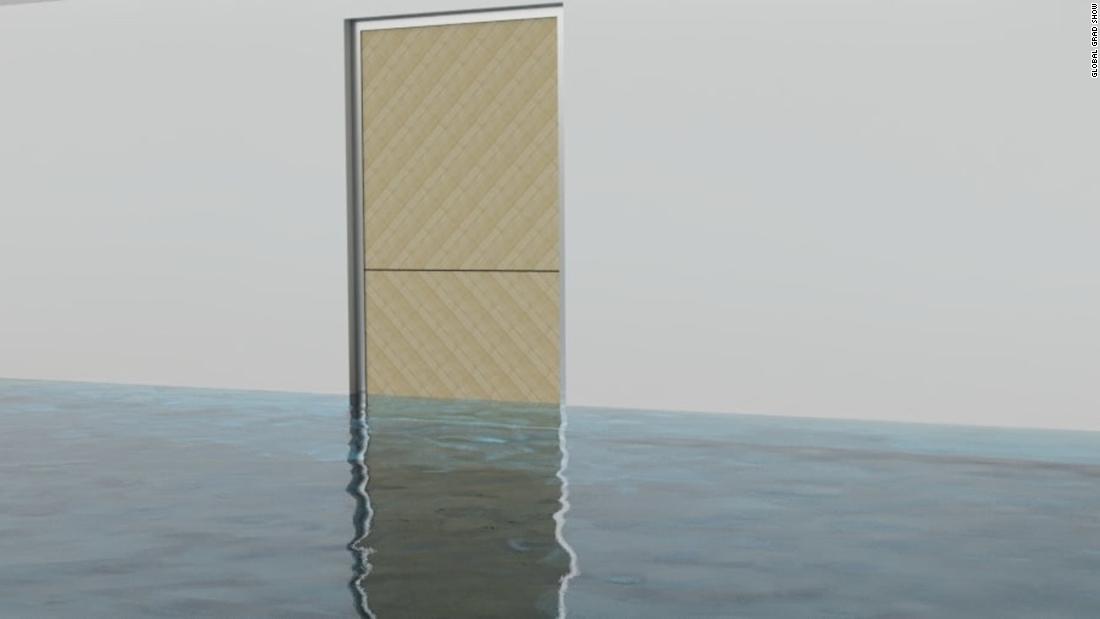 Photos: A door to save homes from flooding: "Kanan" is a watertight door designed to help communities that are vulnerable to flooding. It is made from byproducts of farming, such as palm leaves, wood, sugar cane, banana leaves, or corn. Its developer is Ricardo Serrano Ayvar, a student at National Autonomous University of Mexico. Hide Caption 5 of 24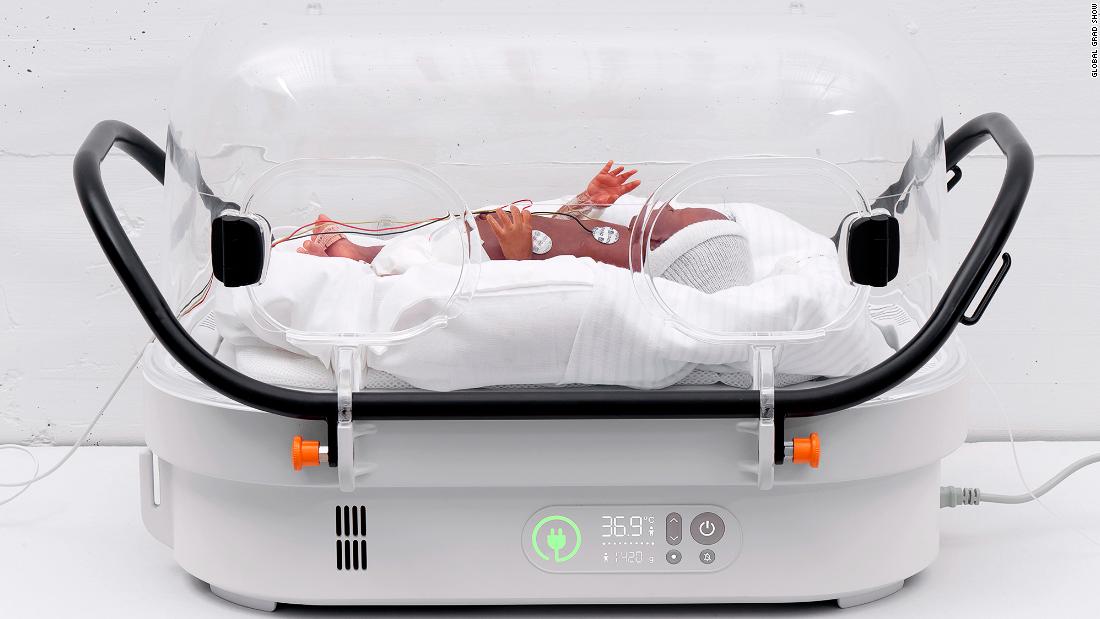 Photos: A portable incubator to save children from hypothermia: "Robust Nest" is an incubator designed for sub-Saharan Africa. It is suited to transporting patients in vehicles and can withstand frequent power cuts by using a heat-storing battery. It was developed by Fabien Roy, a student at ECAL in Switzerland, in collaboration with EPFL, a Swiss research center. Hide Caption 6 of 24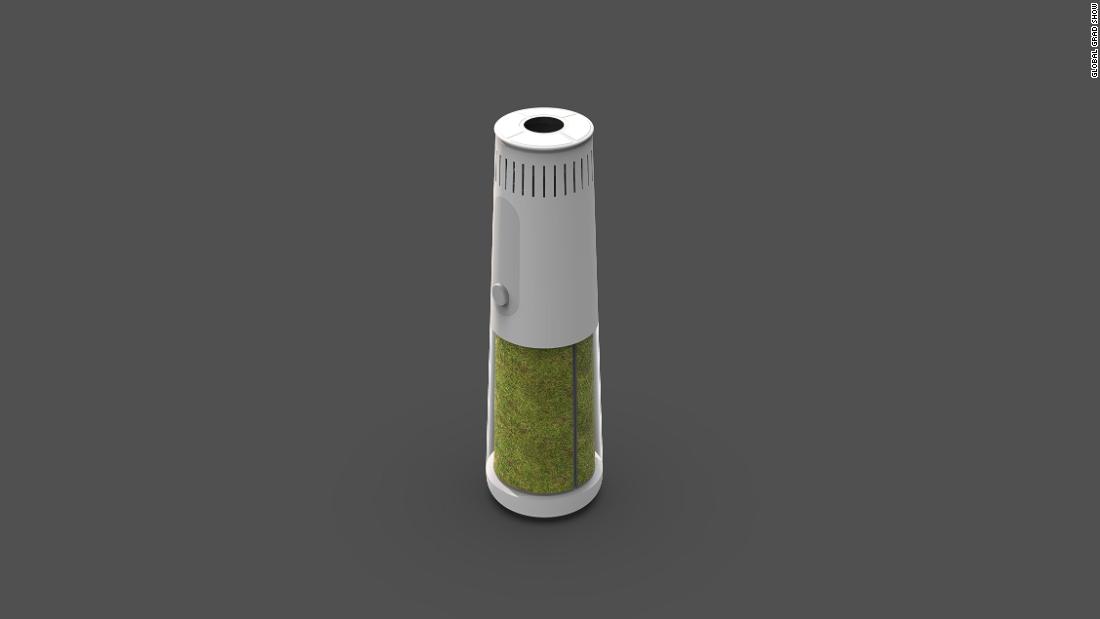 Photos: Using moss to clean air and monitor urban pollution: "Mossy" was created by Fernando Bezanilla, a student at Istituto Europeo di Design, in Spain, to reduce pollution. The device has two parts: the bottom contains moss and an irrigation system and the top contains a filter and a mechanism to keep the filter clean. A button on the front of the device activates the system and launches on screen information about pollution.Hide Caption 7 of 24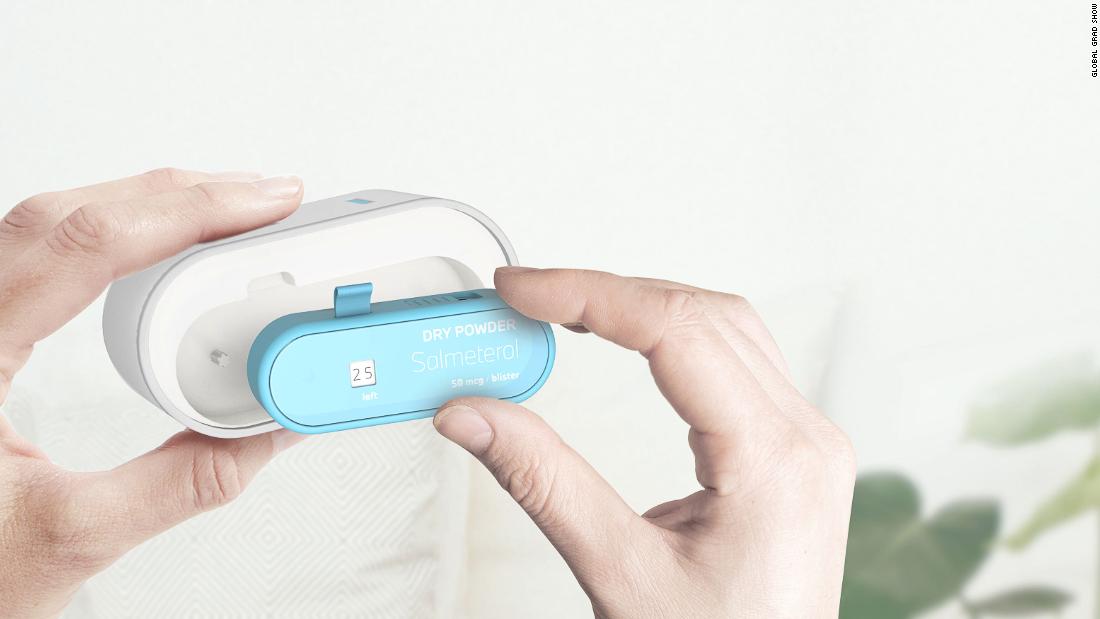 Photos: A smart inhaler to help people manage chronic respiratory diseases: The "Ease Smart Inhaler" aims to make inhaled drug treatments more efficient. It has replaceable drug units that can adapt to changing treatment plans and it monitors inhalation behavior. It was designed by Xi Ling, a student at Tonji University in China. Hide Caption 8 of 24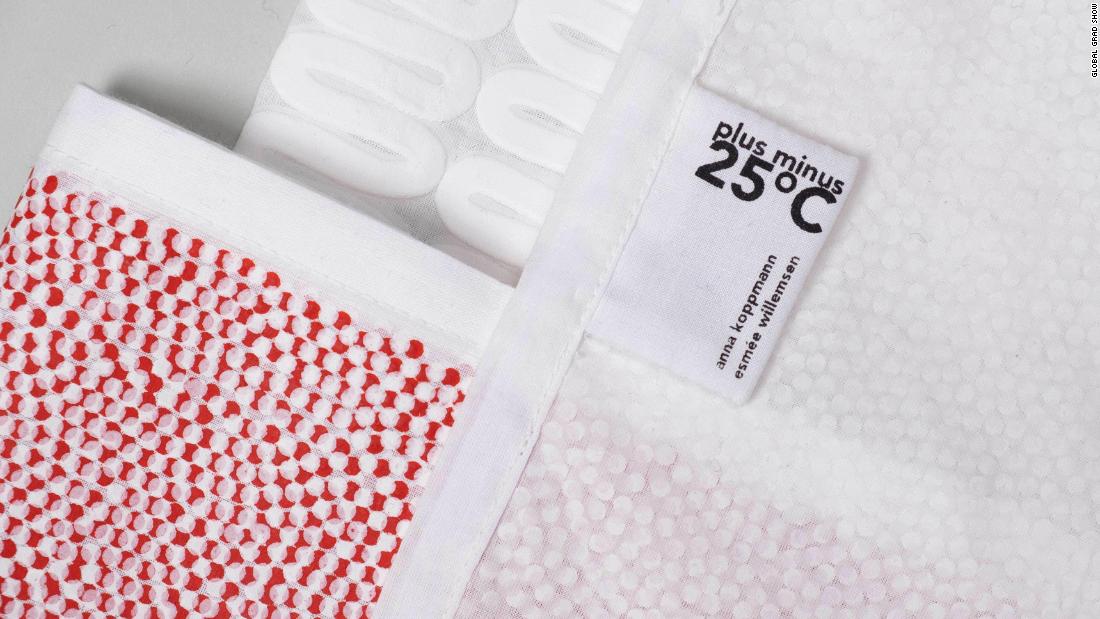 Photos: A temperature regulating curtain: "Plus Minus 25°C" is a curtain that controls a room's temperature, without using electricity. Invented by Esmée Willemsen and Anna Koppmann, students at the University of the Arts Berlin, it uses fabric that is printed with phase changing material (PCM). Above 25 degrees Celsius the PCM absorbs heat and turns from a solid into a liquid. When the temperature drops, the heat is released. This is cooling in the summer and warming in the winter. Hide Caption 9 of 24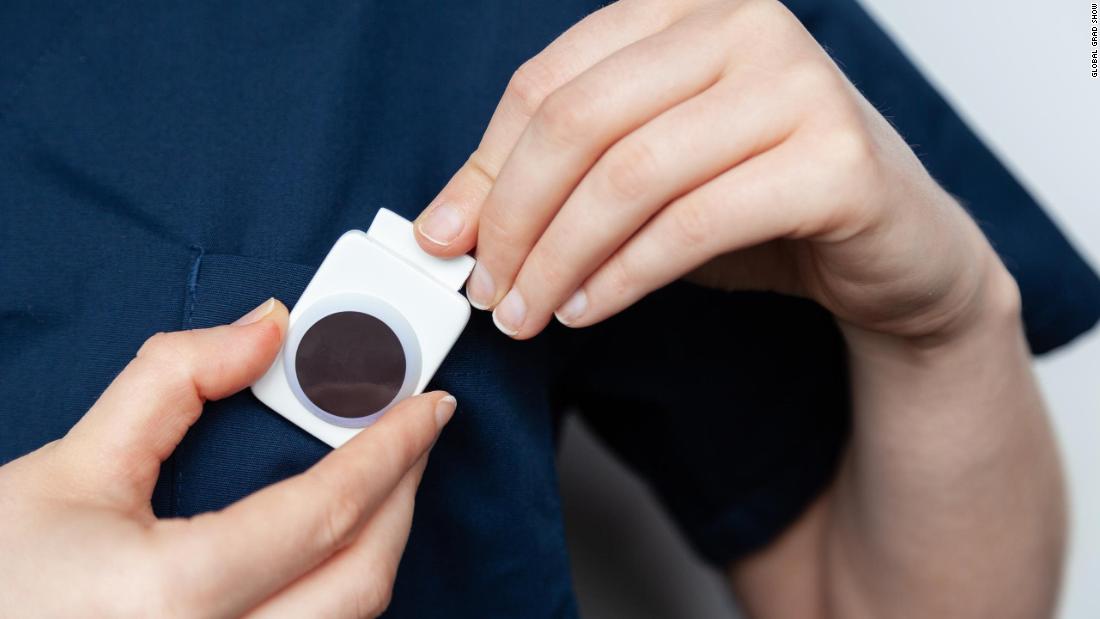 Photos: A system to help chemotherapy patients: This is "alite*," a device that converts clinical sounds into lights that notify staff of the different stages in the process of chemotherapy. It has two parts. The first connects to an IV drip bag that administers medicine and sends notifications to the second part, that is worn by nurses and notifies them which procedure they need to do next. The inventor, Nicole Gemlitski, a student at Royal Melbourne Institute of Technology, says replacing clinical sounds with colors creates a calmer environment for patients.Hide Caption 10 of 24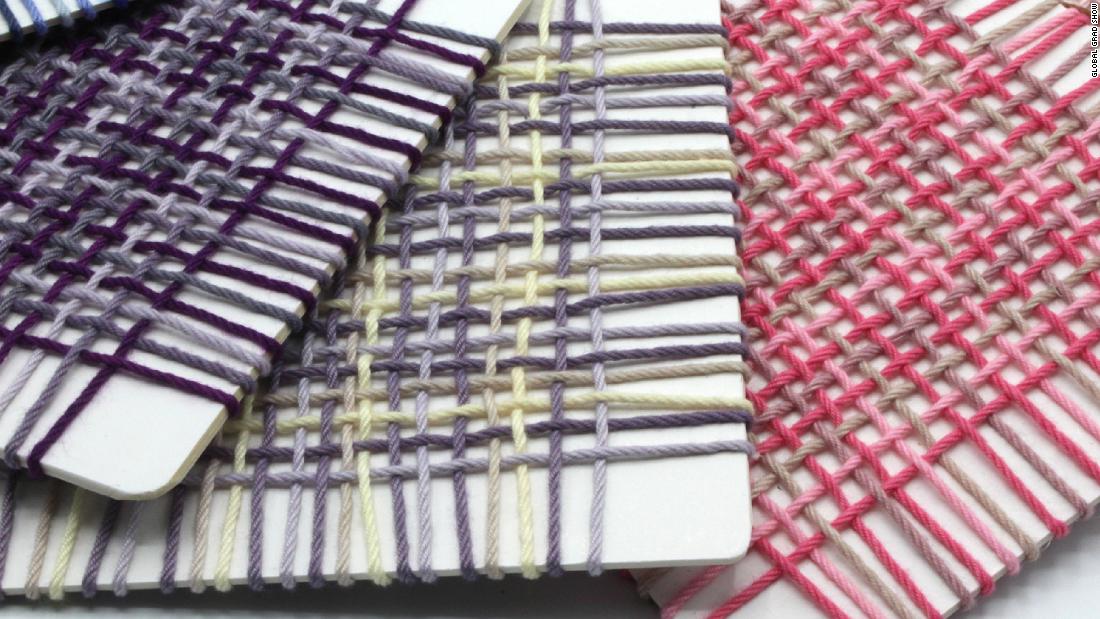 Photos: Using bacteria to create natural dyes: The Bacterial Dye project showcases how bacteria can be used to dye textiles to reduce the need for toxic chemicals. This project is from the Technical University of Denmark.Hide Caption 11 of 24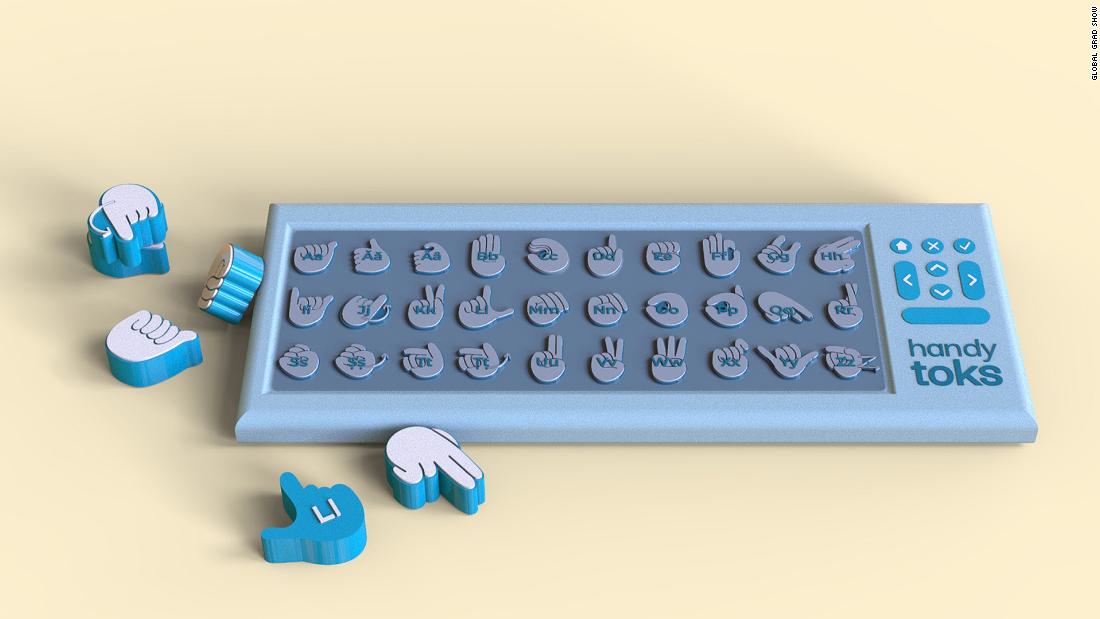 Photos: A tool to learn sign language: "Handy Toks" is a tool for learning sign language in two steps. The first step uses figurines to teach the basics. The second step uses a keyboard which uses sign language characters. When typing a word, the computer connected to the keyboard displays a possible definition with a video example. The system was designed by Catalina Dontu, a student at Bucharest National University of Arts in Romania.Hide Caption 12 of 24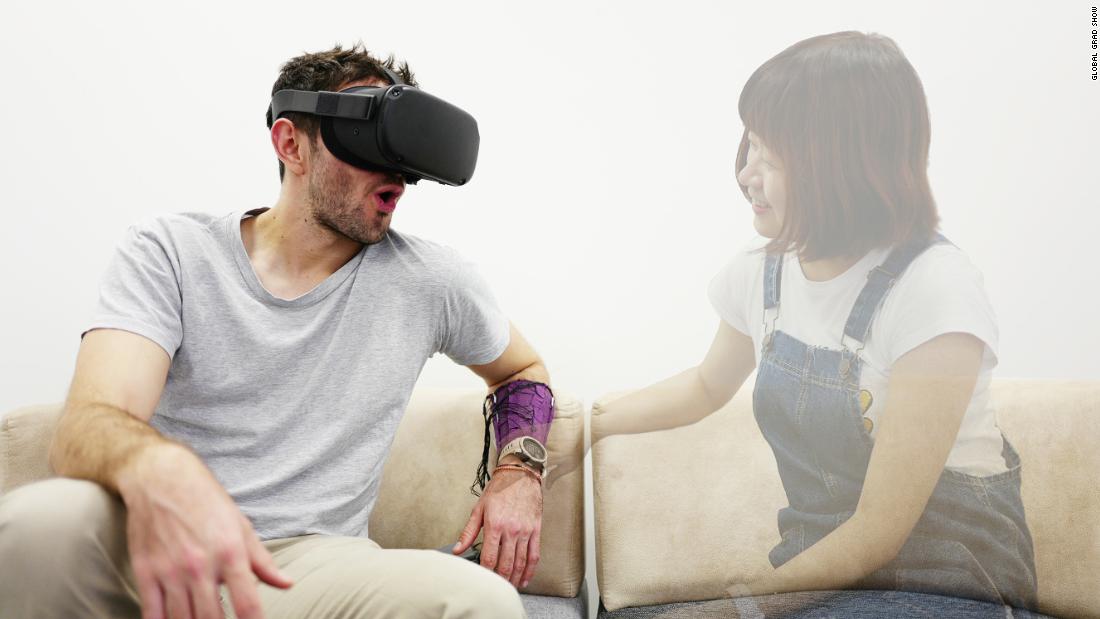 Photos: VR that replaces human touch: "Touch me Gently" is a wearable device that recreates the sensation of human touch. Made from a shape-memory-alloy, it is attached to the forearm. Its inventors are Sachith Muthukumarana, Denys Matthies, and Suranga Nanayakkara, students from the University of Auckland in New Zealand.Hide Caption 13 of 24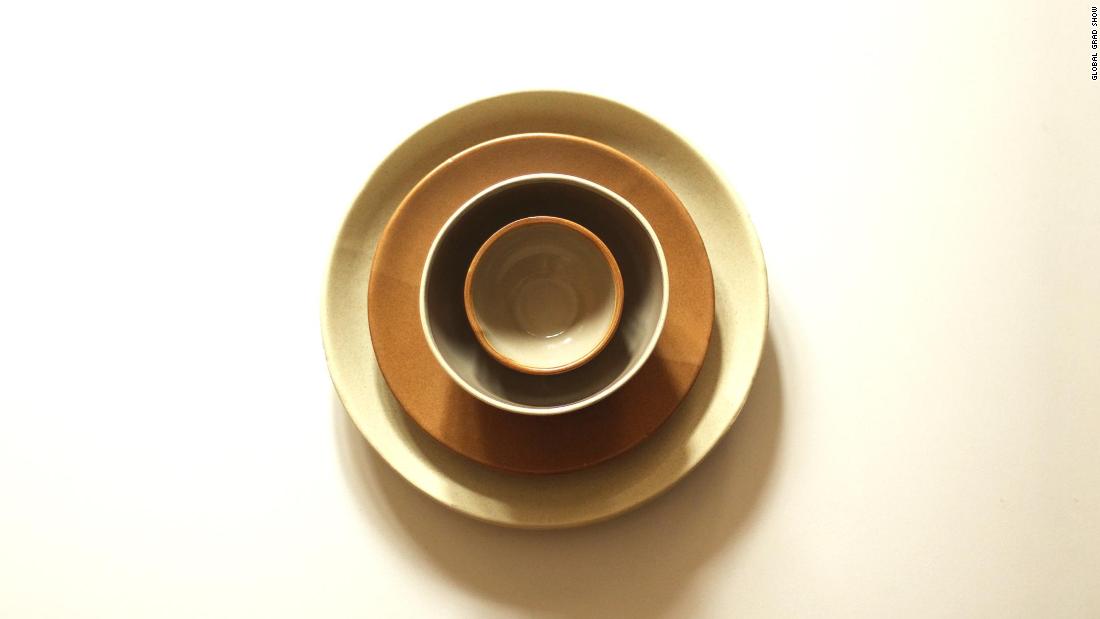 Photos: Ceramics made from ceramic waste: "Earth Tatva" uses the byproducts of ceramic production to produce new ceramics. It was inspired by the fact that ceramics, once fired, take centuries to biodegrade. It was developed by Shashank Nimkar, a student at the National Institute of Design in India.Hide Caption 14 of 24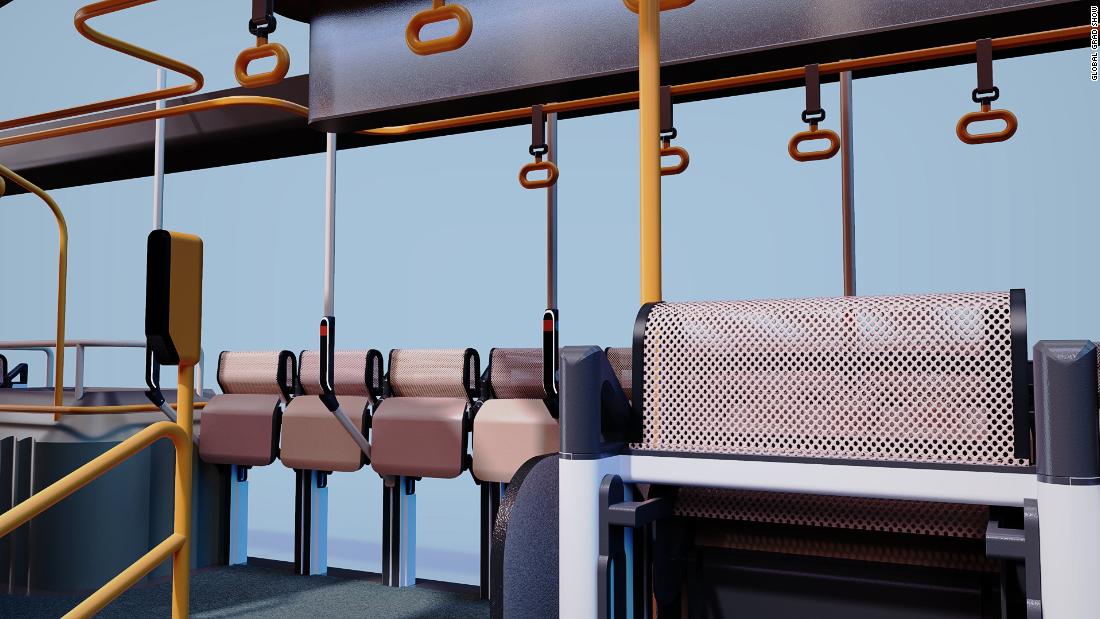 Photos: A seat to make buses more accessible: Inspired by double-decker buses in Hong Kong, "Asit" is a bus seat designed to make journeys more comfortable for the elderly. It was designed by Hang Tat Hui, a student at The Hong Kong Polytechnic University School of Design. Hide Caption 15 of 24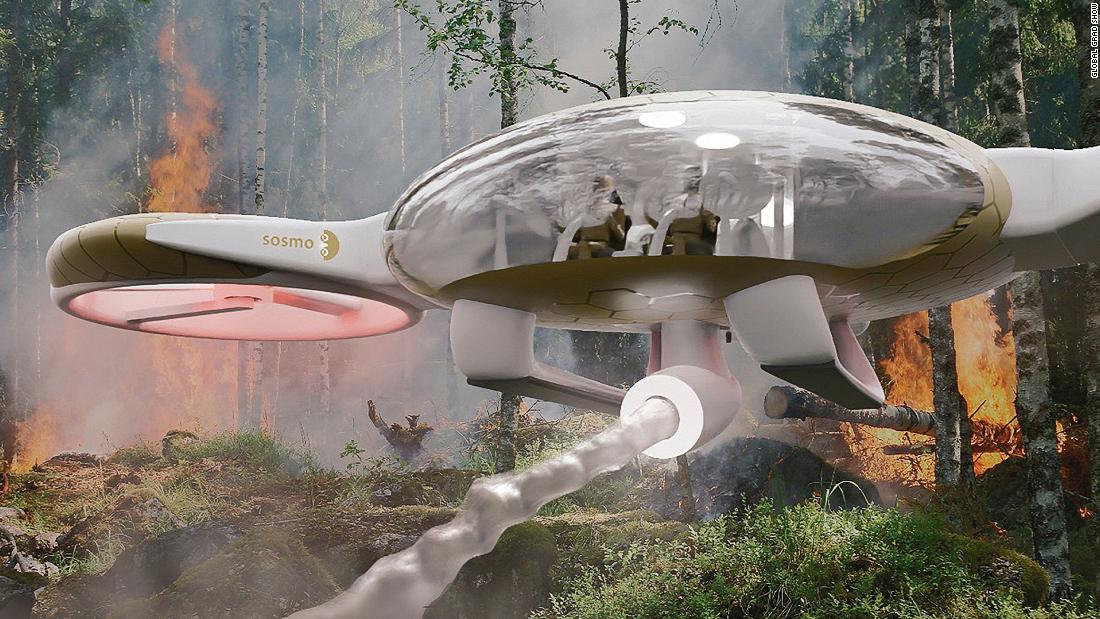 Photos: A drone to save people from wildfires: "SOSMO" is a rescue drone designed to reach remote areas and bring people to safety during wildfires. Its features include a foam-firing cannon to fight the fire, two propellers that function independently, and a wide display area for greater visibility. Its designers, a team from Universidad Privada del Norte in Peru, say the drone can pick up a limited number of people or animals that are trapped. Hide Caption 16 of 24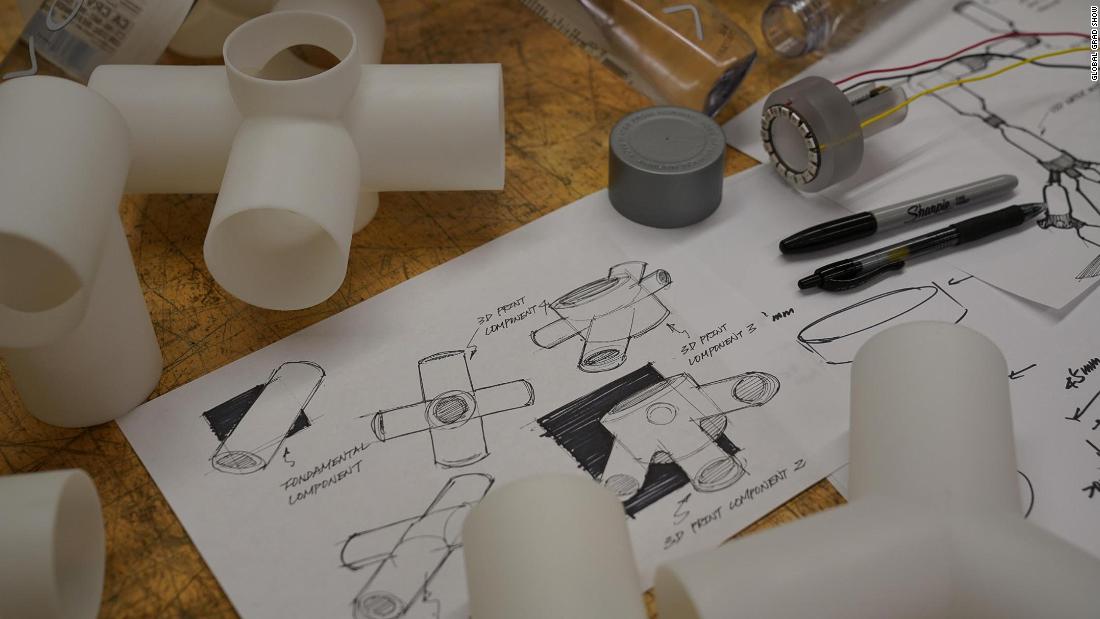 Photos: Turning plastic bottles into light sculptures: The "Tube 7" kit enables people to make their own lighting systems at home using used water bottles. The kit includes seven different types of 3D printed connectors and one T-shaped base for installing the components. It was designed by Sheng-Hung Lee, a student from Massachusetts Institute of Technology. Hide Caption 17 of 24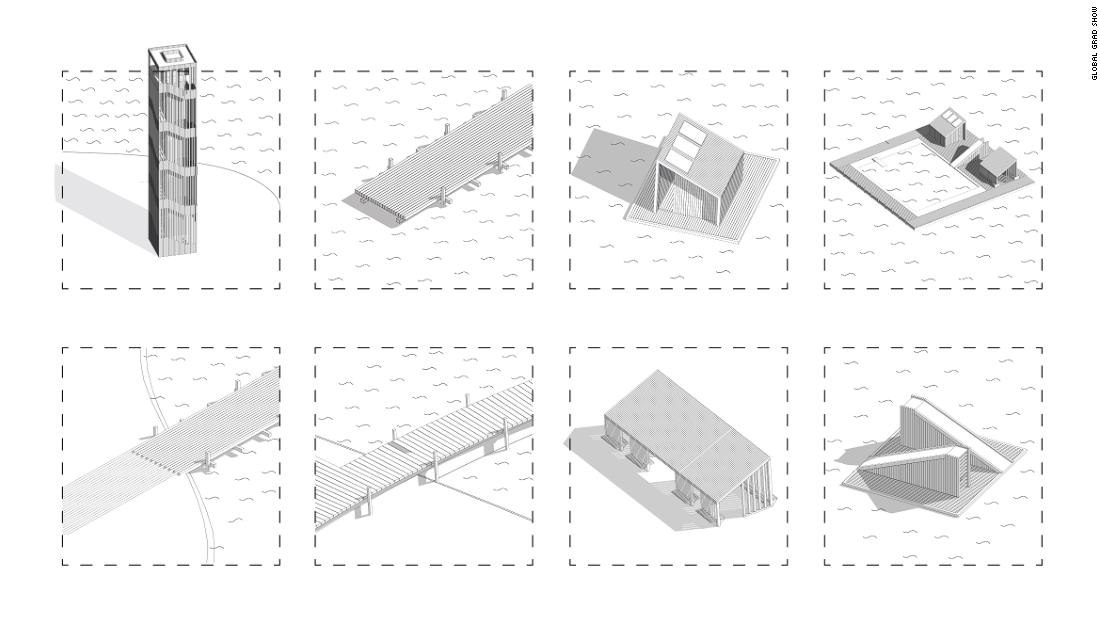 Photos: Architecture for waterside communities: "Water as a factor that defines space" is a project made up of architecture solutions for "Blue Space," the boundary between land and water. It was developed by Emilia Dziegelewska, a student from the University of Fine Arts in Poland.Hide Caption 18 of 24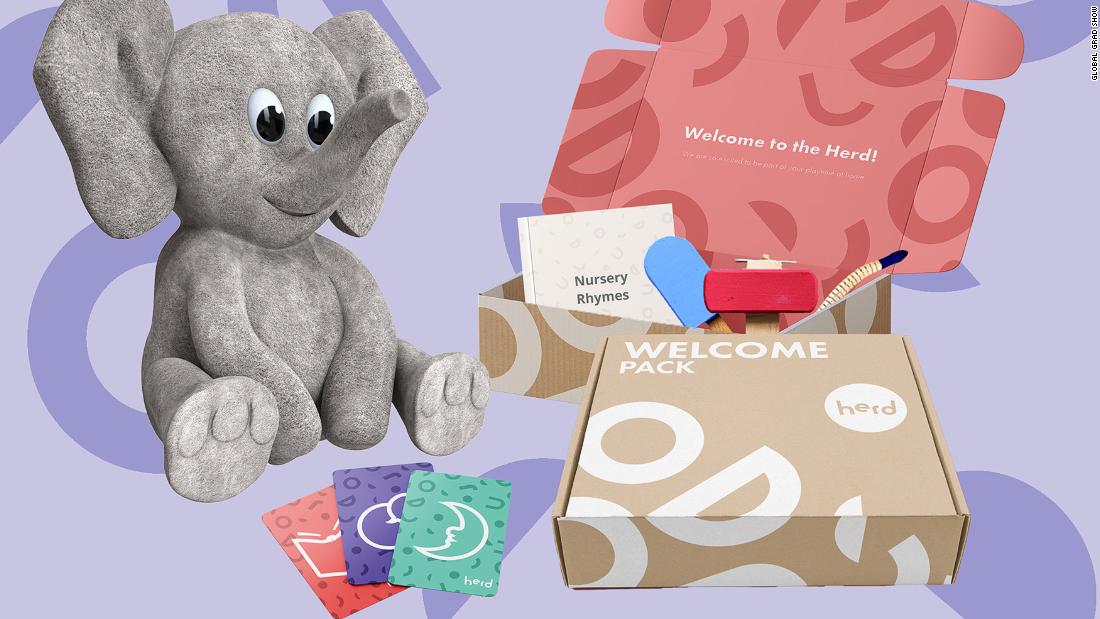 Photos: A learning companion for children with cochlear implants: "Herd" is a toy and a set of educational tools designed to help children with cochlear implants develop their communication skills. The robotic toy elephant is used to facilitate independent learning and parents can connect with teachers and medical professionals using an app. It was developed by a team from The Savannah College of Art and Design in the US.Hide Caption 19 of 24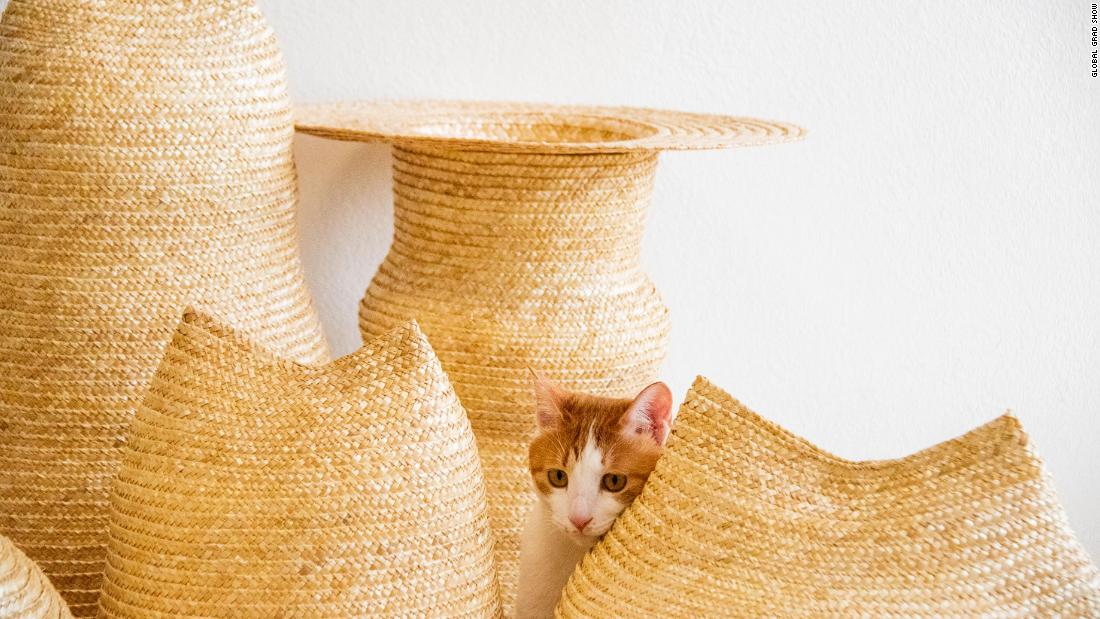 Photos: Turning wheat into sustainable pet supplies: "Whecat" is a project that turns wheat straw into eco-friendly pet supplies. It was developed by Ziren Zhou, a student at Hunan University in China.Hide Caption 20 of 24
Photos: Turning coffee shops' waste into paper cup sleeves: The "Receipts Recycling Factory" is a device that recycles paper receipts and other waste products from coffee shops and turns the waste into paper sleeves for cups. Customers can put their used receipts into the device. It was invented by a team from East China Normal University.Hide Caption 21 of 24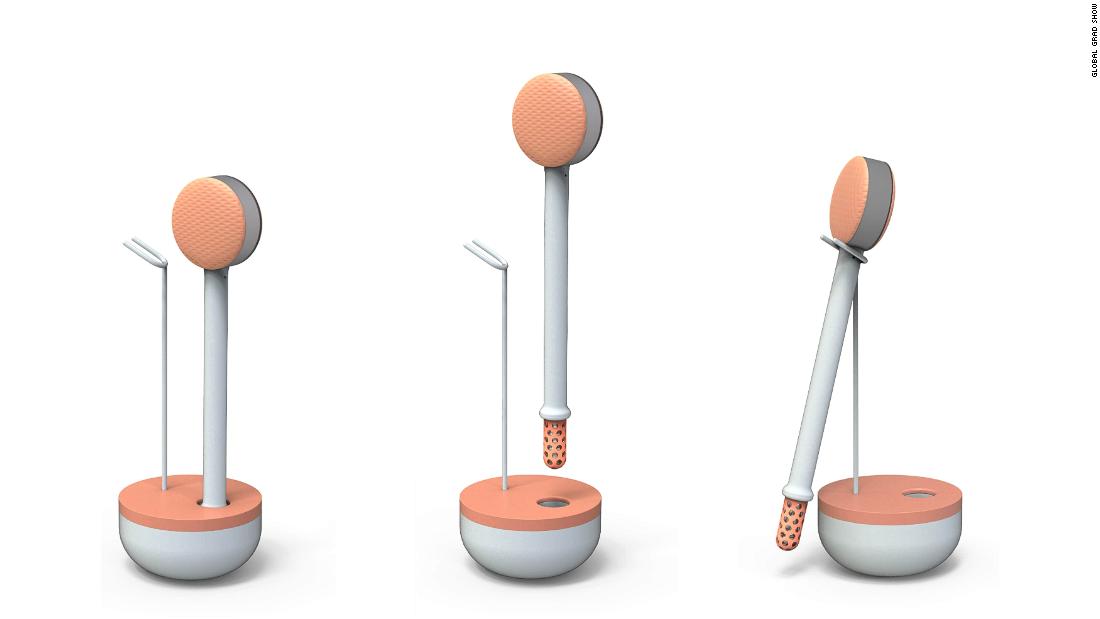 Photos: A device to track reproductive health: "Phases" is a device that uses the pH of saliva to monitor stages of women's reproductive health. It uses a sensor that collects saliva and a monitoring pad that measures the pH. The device also comes with an app to track the data. It was designed by Delia Lim, a student at the National University of Singapore. Hide Caption 22 of 24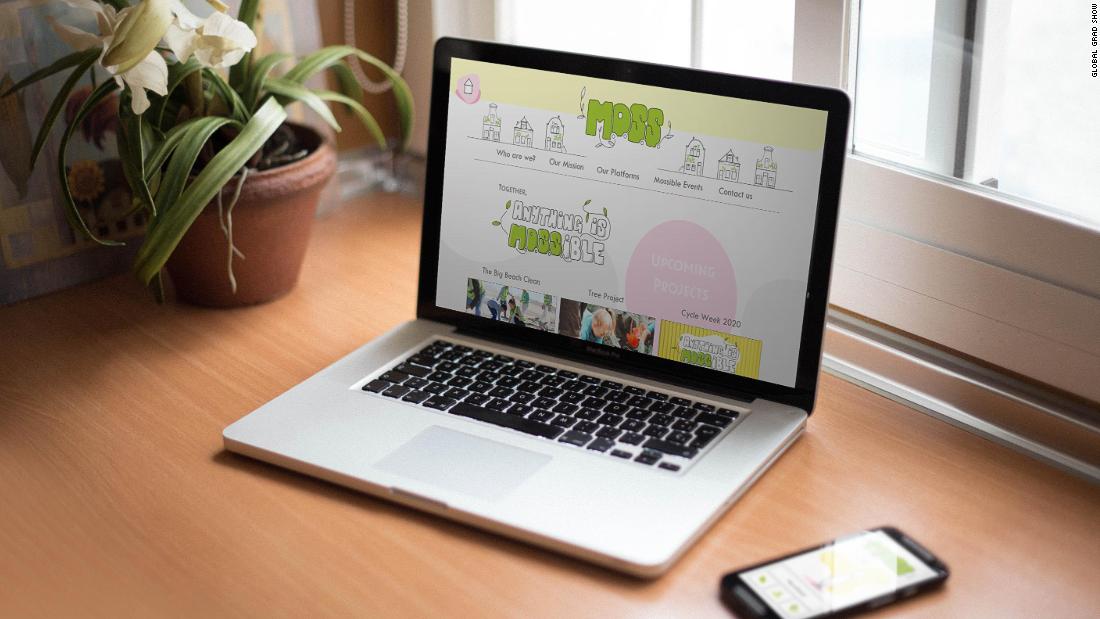 Photos: A system to reward green behavior: "M.O.S.S" is a system that allows users to track how sustainable they are and provides targets to help them achieve their long-term goals. When targets are reached, users are rewarded with a mini moss ecosystem which can be attached to the exterior of a building. It was designed by Rachel Naysmith, a student at Edinburgh Napier University. Hide Caption 23 of 24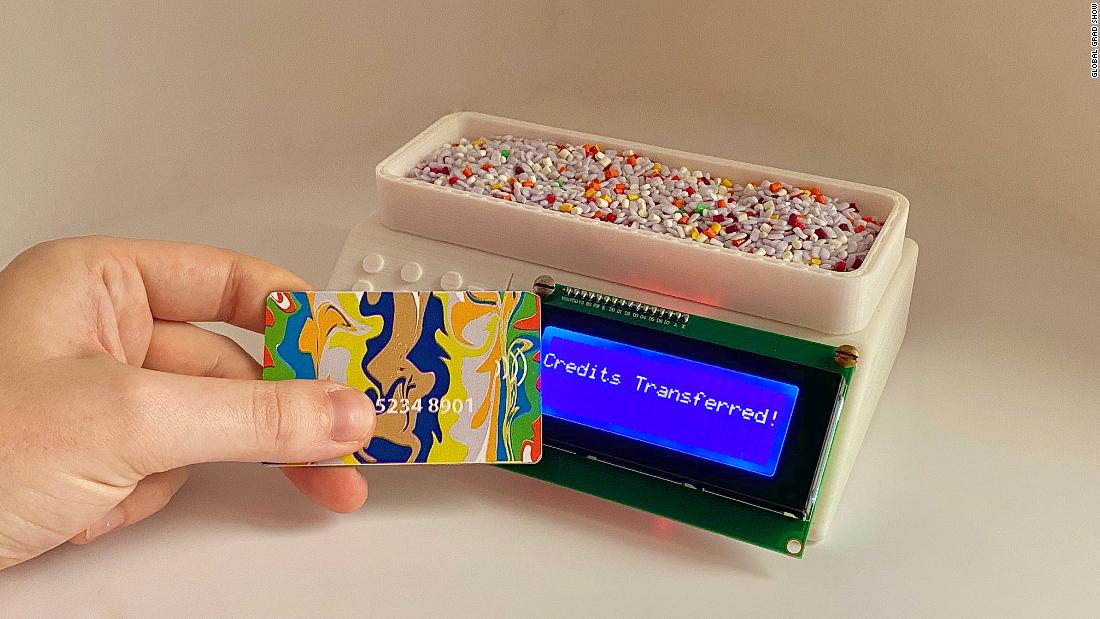 Photos: A plastic exchange system: "Plastibank" is an exchange machine that allows users to deposit their plastic waste and receive financial credit in return. Its inventor, Callum Ferguson, a student at The Glasgow School of Art, says it is like a "stock market for plastic." Hide Caption 24 of 24
























It was just a matter of timeAmazon's making a leap into the health care industry with the launch of a new digital drugstore that'll have special perks for Prime members. TODAY'S NUMBER$1.5 millionThe value in bribes a Maryland CEO paid to get his sons accepted to Harvard University, according to federal officials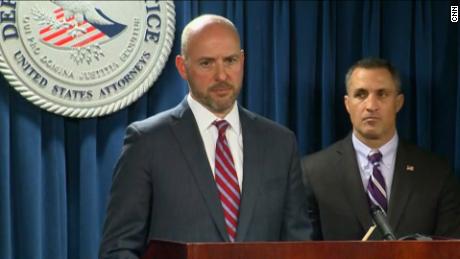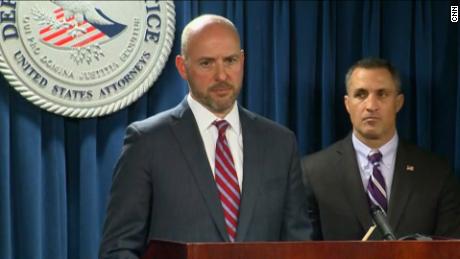 JUST WATCHEDHow the alleged college admission scheme workedReplayMore Videos …MUST WATCH
How the alleged college admission scheme worked 02:46TODAY'S QUOTE"You hear about the deaths, but you don't ever really hear about the people left behind, and in this instance, it's a 4-year-old."Margie Bryant, great-aunt of a Texas boy who lost both parents to coronavirusTODAY'S WEATHER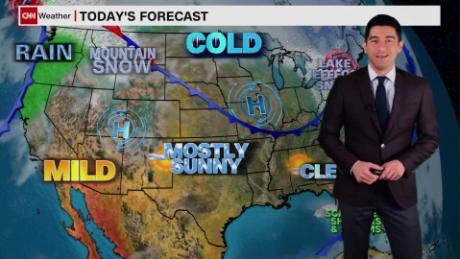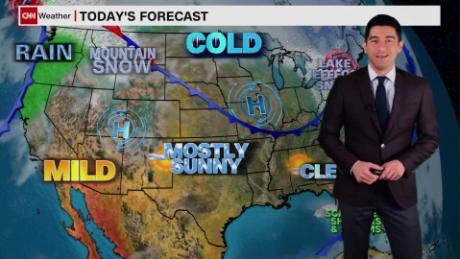 JUST WATCHEDCold temperatures for the Southeast and rain and snow for the Pacific NorthwestReplayMore Videos …MUST WATCH
Cold temperatures for the Southeast and rain and snow for the Pacific Northwest 02:05Check your local forecast here>>>AND FINALLYPatience in actionEver seen a science project with 250,000 falling dominoes? We haven't either, so here goes. Try not to think about the cleanup. (Click here to view.)
Source Link:
https://www.cnn.com/2020/11/18/us/five-things-november-18-trnd/index.html
400 Bad Request
Request Header Or Cookie Too Large
Comments
comments