Get '5 things' in your inbox
If your day doesn't start until you've gotten up to speed on the latest headlines, then let us introduce you to your new favorite morning fix. Sign up here for the '5 Things' newsletter.
(CNN)Up for a new job? You deserve plenty of good vibes, plus some tips for surviving the seemingly endless parade of interviews.
Here's what else you need to know to Get Up to Speed and Out the Door. (You can also get "5 Things You Need to Know Today" delivered to your inbox daily. Sign up here.)1. Abortion lawsThe raging abortion debate continues to play out across the country. In Louisiana, Democratic Gov. John Bel Edwards yesterday signed a bill banning the procedure once a fetal heartbeat is detectable, with no exceptions for rape or incest. It's the latest restrictive abortion bill to pass a governor's desk. In Georgia, local industries are starting to feel the heat: Netflix, Disney and WarnerMedia have all said they may stop producing movies and TV shows in the state if its new abortion law survives court challenges. And in Missouri, the countdown is on for the state's sole surviving abortion clinic. The Planned Parenthood site's license expires today. The clinic has sued to stay open, and a decision is expected today. If it closes, Missouri would be the only state in 45 years to not offer the procedure.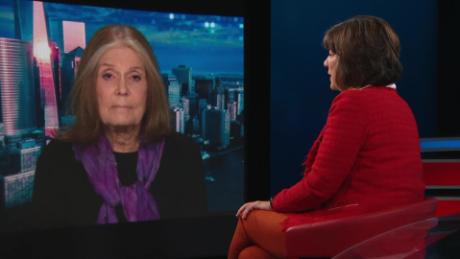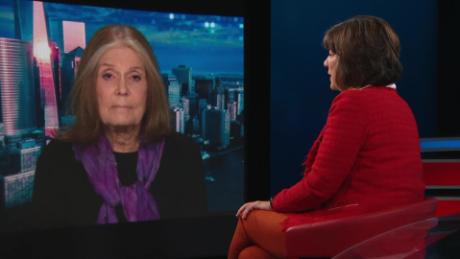 JUST WATCHEDGloria Steinem: 'Our bodies belong to us' ReplayMore Videos …MUST WATCH
Gloria Steinem: 'Our bodies belong to us' 09:542. Census Read MoreThere's a new twist in the battle over whether to include a citizenship question in the 2020 US census. A newly disclosed 2015 study by a Republican redistricting expert reportedly concludes that using the "citizen voting age" population to decide how voting districts are drawn would be "advantageous to Republicans and Non-Hispanic Whites." In other words, including a citizenship question would most likely benefit the GOP. Opponents say the study reveals that's the real motive behind the Trump administration's desire to add the question. The Supreme Court is debating whether, procedurally, it's even possible. Trump's team says the question is needed to bolster the Voting Rights Act, but critics say this latest revelation shows it amounts to a political power grab.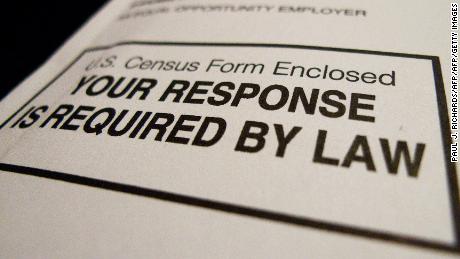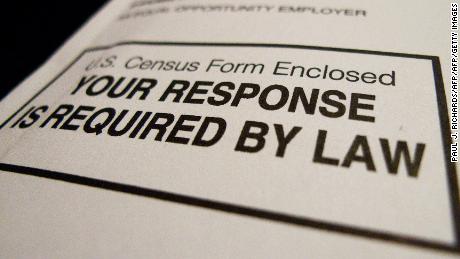 JUST WATCHEDCensus challengers inform SCOTUS they have new evidenceReplayMore Videos …MUST WATCH
Census challengers inform SCOTUS they have new evidence 02:253. MexicoPresident Trump has issued a new ultimatum to Mexico in his ongoing efforts to crack down on immigration at the southern US border. Trump threatened to impose new tariffs on Mexico if the country does not step up its immigration enforcement actions. He said the first round of tariffs would begin June 10 at 5% "on all goods imported from Mexico." If imposed, the new measures likely would face swift legal challenges over whether the White House has the authority to impose tariffs on such a scale. US stock futures and global stock markets tumbled in response to the announcement, and the Dow is poised to follow suit today. After all, Mexico is one of America's biggest trading partners and many US companies, like Ford and Walmart, rely on the country as a central part of their supply chains.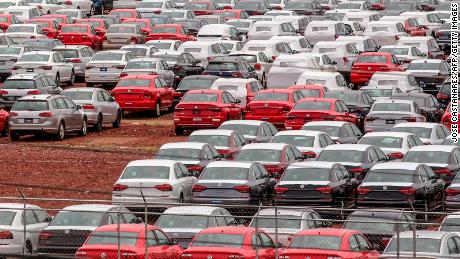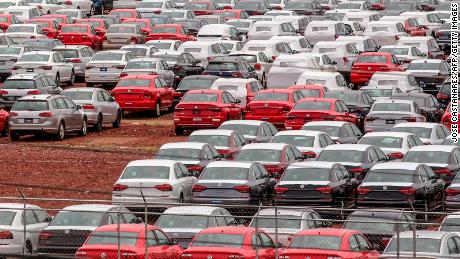 JUST WATCHEDTrump threatens to impose new tariffs on MexicoReplayMore Videos …MUST WATCH
Trump threatens to impose new tariffs on Mexico 02:244. ChinaIn other trade news, the game of brinkmanship between the US and China keeps escalating, and it looks like China may be ready to play the ace up its sleeve: Rare earth metals. China's top economic planning agency indicated the country may be poised to curb exports of rare earths. Chinese state media also published this dire notice to Washington: "Don't say we didn't warn you." Rare earth metals are key to manufacturing technology like smartphones, speakers and tablets, as well as items vital to weapons systems, like lasers, radar, sonar, night vision systems and jet engines. They aren't actually rare, but they are difficult to mine safely, and China basically has the market cornered. About a third of the world's rare earth deposits are found there, but the country controls more than 90% of production. And restricting their trade could be a serious game changer.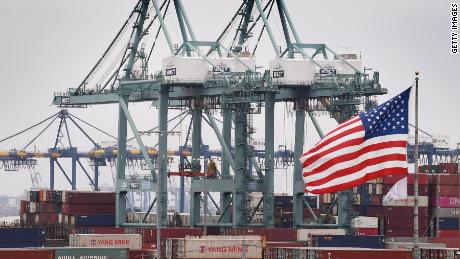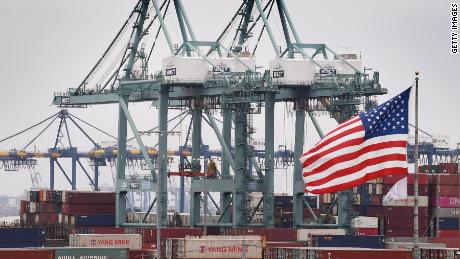 JUST WATCHEDThis is the worst case scenario for the US-China trade warReplayMore Videos …MUST WATCH
This is the worst case scenario for the US-China trade war 01:425. Spelling beeThis year's Scripps National Spelling Bee concluded with not one, not two, but EIGHT champions! The annual contest of words and nerve went 20 rounds, lasting well into last night before judges literally said there were no more challenging words left. The unprecedented eight-way win was preceded by a streak of 47 perfectly spelled words, and the night's docket included doozies like omphalopsychite, Geeldikkop and auftaktigkeit. The bee's official pronouncer called the group "the most phenomenal assemblage of super-spellers" in the competition's history. And each of the eight will win a grand prize $50,000! The bee began Sunday with 562 spellers hailing from all 50 states, plus countries as far away as South Korea.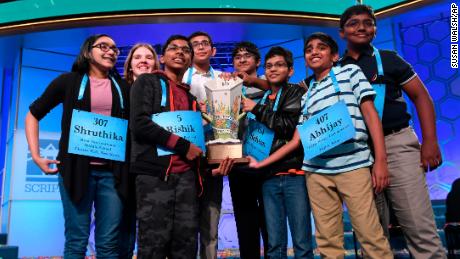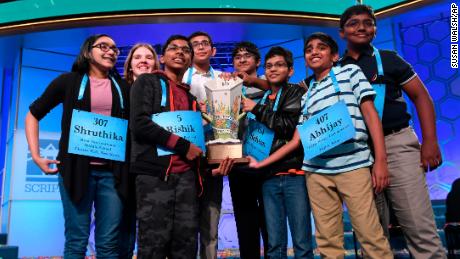 JUST WATCHEDNational Spelling Bee ends in an unprecedented fashion ReplayMore Videos …MUST WATCH
National Spelling Bee ends in an unprecedented fashion 01:54BREAKFAST BROWSENOAA scientists accidentally found an 1800s-era shipwreckNo one on that team can ever complain about their job being boring ever again.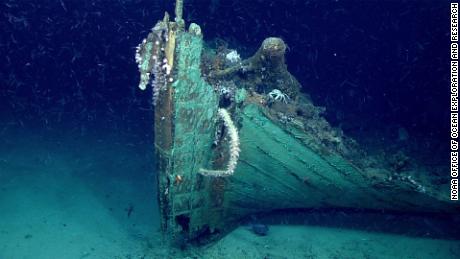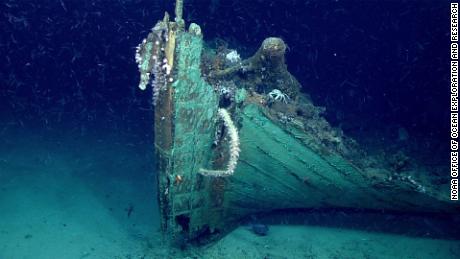 JUST WATCHEDExplorers stumble upon mysterious shipwreckReplayMore Videos …MUST WATCH
Explorers stumble upon mysterious shipwreck 01:10Air Force says pilots who drew dirty picture in the sky did so on accidentHey, sometimes you accidentally find a shipwreck at work, other times you accidentally draw some private parts in the sky. Happens to the best of us.LaCroix used to be the 'it' soft drink brand, but now it's fizzlingIt looks like LaCroix's popularity, like its flavor, was … ephemeral.
JUST WATCHEDLaCroix made sparkling water cool. Why is it struggling?ReplayMore Videos …MUST WATCH
LaCroix made sparkling water cool. Why is it struggling? 01:17Coca-Cola thinks Americans are finally ready for Coke with coffee in itAre we, though? I mean, the spirit is willing, but the flesh is weak.KFC is looking into plant-based chicken alternativesWhich is great, but "Kentucky Fried Plant-Based Chicken Alternatives" just doesn't have the same ring to it. TODAY'S QUOTE"Tear down walls of ignorance and narrow-mindedness, for nothing has to stay as it is."German Chancellor Angela Merkel, during her commencement address at Harvard University. In her speech, Merkel warned against the perils of isolationism and nationalism, pushed for action on climate change and advocated to never "describe lies as truth and truth as lies."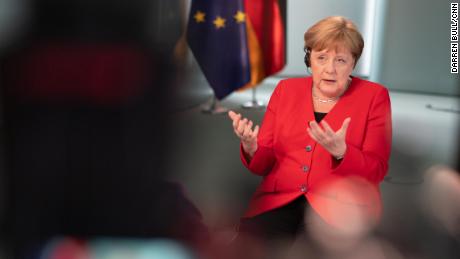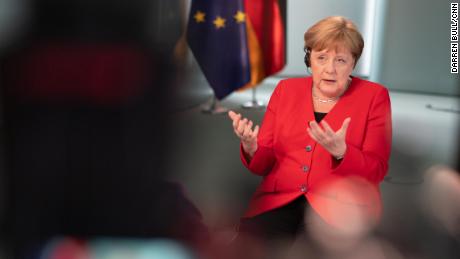 JUST WATCHEDExclusive: Angela Merkel sits down with AmanpourReplayMore Videos …MUST WATCH
Exclusive: Angela Merkel sits down with Amanpour 20:35TODAY'S NUMBER$1.01 billionThat's how much money Uber says it lost in the first quarter of 2019. The financial hit is the latest sign that the ride-share giant has a long and uncertain road ahead to profitability.
JUST WATCHEDUber opens below IPO price in market debutReplayMore Videos …MUST WATCH
Uber opens below IPO price in market debut 02:56TODAY'S WEATHER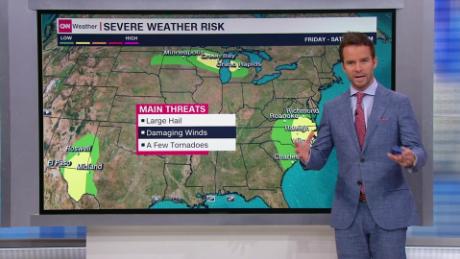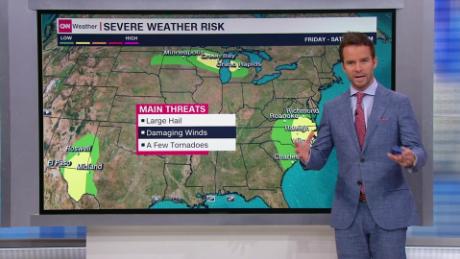 JUST WATCHEDFlooding and severe storms threaten various parts of the USReplayMore Videos …MUST WATCH
Flooding and severe storms threaten various parts of the US 01:46TOTAL RECALL Quiz time!The Prime Minister of which country announced new elections this week after failing to form a government?A. IsraelB. GermanyC. Great Britain D. SpainPlay "Total Recall," CNN's weekly news quiz, to see if your answer is correct.AND FINALLYFlip out! Never mind the artistic ability, imagine the PATIENCE these cool little things take to make. (Click to view.)
Source Link:
https://www.cnn.com/2019/05/31/us/five-things-may-31-trnd/index.html
[-0.407201]
Comments
comments