Get '5 Things' in your inbox
If your day doesn't start until you're up to speed on the latest headlines, then let us introduce you to your new favorite morning fix. Sign up here for the '5 Things' newsletter.
(CNN)Gas prices are at a nearly seven-year high going into this holiday weekend — that is, if you can find any gas at all. Some stations are running dry because of rising demand and a shortage of tank truck drivers.
Here's what you need to know to Get Up to Speed and On with Your Day. (You can also get "5 Things You Need to Know Today" delivered to your inbox daily. Sign up here.)1. Condo collapseIt's been nearly a week since a Miami-area condo building partially collapsed, and two burning questions remain: How could this happen, and why is it taking so long to find victims in the destruction? Falling and shifting debris, the sheer volume of wreckage and other dangers like intermittent fires and weather events are slowing down rescue efforts. So far, 12 people have been confirmed dead and 149 are unaccounted for. Residents of the Surfside condo said they regularly complained that construction on a neighboring building would cause their units to shake, and at least one resident expressed concern that construction was affecting the building's structure. Another lawsuit has now been filed against the Champlain Towers South condominium association on behalf of a group of residents, claiming the association failed to maintain the building in a safe condition.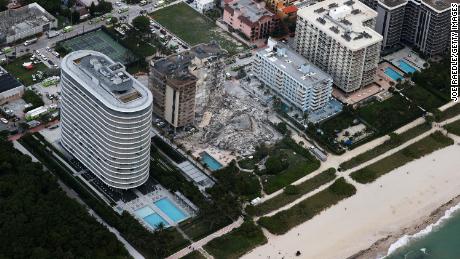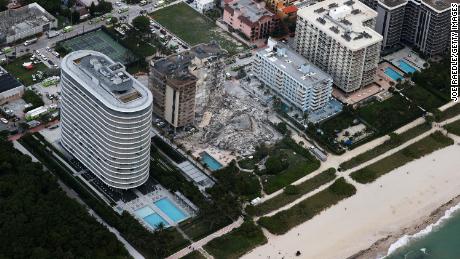 JUST WATCHEDHear first responder describe harrowing moments after collapseReplayMore Videos …MUST WATCH
Hear first responder describe harrowing moments after collapse 01:32Read More 2. CoronavirusIt's already clear the US is going to miss the White House target to get 70% of the adult US population at least partially vaccinated by July 4, but here's where the numbers stand: 16 states have reached the goal. Sixteen states have also fully vaccinated more than half of their residents. Four states have recorded less than half of adults with at least one dose. About 847,000 vaccine doses are being administered per day. Meanwhile, the Delta variant now accounts for 26% of coronavirus cases in the US; you'll recall, just weeks ago, that proportion was more around 10%. Dr. Anthony Fauci now warns there could soon be "two Americas" — one where most people are vaccinated and another where low vaccination rates could lead to spikes in cases.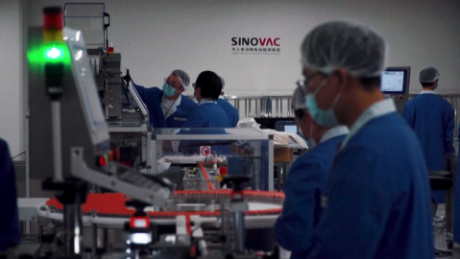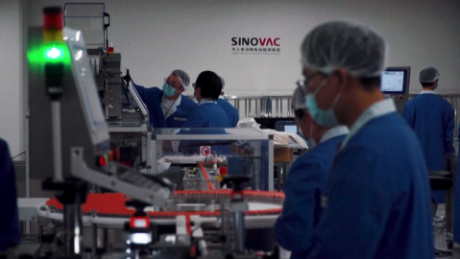 JUST WATCHEDChina's vaccines could be less effective but aren't a failureReplayMore Videos …MUST WATCH
China's vaccines could be less effective but aren't a failure 04:413. Policing billA major policing law overhaul is in jeopardy as lawmakers and law enforcement groups remain divided over what the wide-reaching legislation should look like. Last week, bipartisan negotiators for the bill said they'd reached an agreement on its general framework, but the hot-button issue of qualified immunity — protections given to police officers in civil court — remains unresolved. Additionally, some law enforcement groups have outright said they'd be resistant to any major changes. After blowing past two deadlines, Congressional lawmakers say they need to make a decision by August as to whether they can agree on a bill or drop the prospect entirely.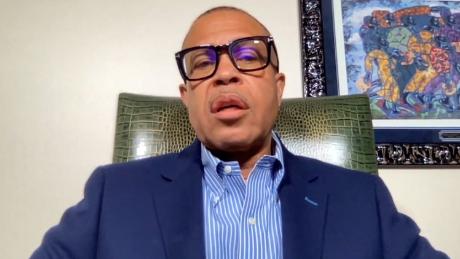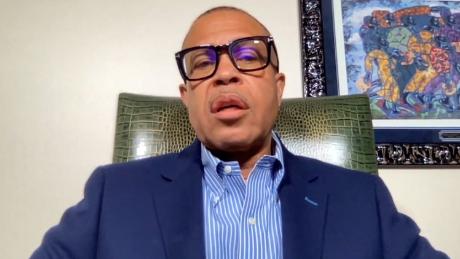 JUST WATCHEDFormer police chief: Our profession is in crisis ReplayMore Videos …MUST WATCH
Former police chief: Our profession is in crisis 03:354. Heat waveMore than 230 deaths have been reported in British Columbia since Friday amid the historic heat wave gripping the Pacific Northwest. That's a huge increase over a typical four-day period, and authorities are working to figure out how many of the deaths are heat-related. In the US Northwest, at least 60 deaths have been reported. Emergency room visits are also up: In Washington, at least 676 people visited emergency departments for heat-related symptoms from Friday to Sunday, and that was before peak heat hit the state. A major concern amid the record temperatures is how unprepared people in the region are for extreme heat. Seattle and Portland rank first and third, respectively, among cities with the highest proportion of households without air conditioning.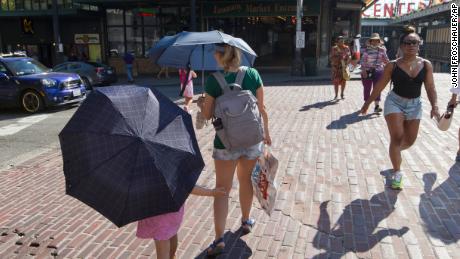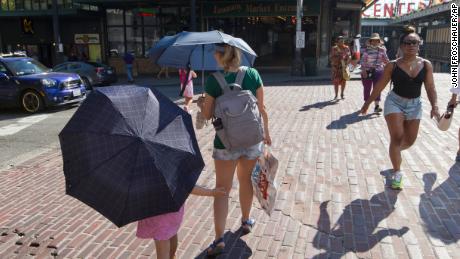 JUST WATCHEDWhat is a 'heat dome?'ReplayMore Videos …MUST WATCH
What is a 'heat dome?' 01:105. TigrayRebel forces in the war-torn Ethiopian region of Tigray have rejected a ceasefire offer from the central government a day after the Tigrayan forces retook the regional capital Mekelle. The recapture of the city and the retreat of Ethiopian government troops mark a stunning turn in the devastating eight-month civil war. The Ethiopian military has been in control of much of Tigray since November, when it launched a major assault on the region with the support of Eritrean soldiers and local ethnic militias in an effort to remove the region's ruling political party, the Tigray People's Liberation Front. Since then, the conflict has devolved into protracted violence that has left thousands dead, forced millions to flee and fueled famine and unrest across the region.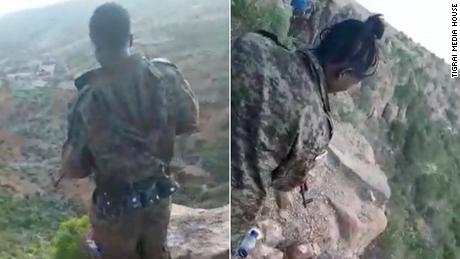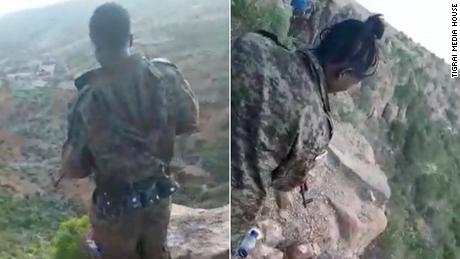 JUST WATCHEDNew video of Ethiopia massacre shows soldiers documenting executionsReplayMore Videos …MUST WATCH
New video of Ethiopia massacre shows soldiers documenting executions 05:33BREAKFAST BROWSEStarbucks is selling special drinks through Instagram and FacebookIt's like a secret menu … that everyone knows about.DSW can't find enough workers. It hopes self-checkout can fill the voidAh, see, but what about the people who stand by and help you when self-checkout gets confusing?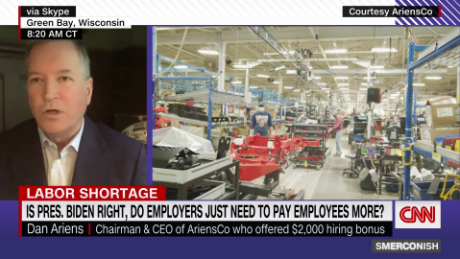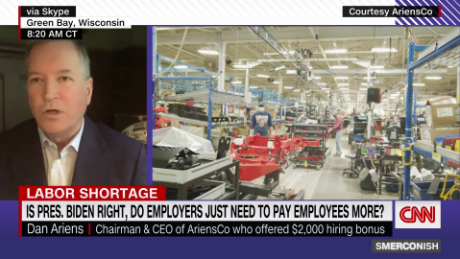 JUST WATCHEDIs President Biden right, do employers just need to pay more?ReplayMore Videos …MUST WATCH
Is President Biden right, do employers just need to pay more? 05:44Fireworks will be in short supply this year. Prepare to pay moreAnd please be safe. It would be really embarrassing to pay all that money just to injure yourself. 'Harry Potter and the Cursed Child' will head to Broadway in NovemberThis continues the Potter spinoff series, "Harry Potter and the Inevitable Stage Production." Microsoft Office is getting a major redesignRaise your hand if you've been traumatized by your work email notification sound.
JUST WATCHEDMicrosoft Paint: A retrospectiveReplayMore Videos …MUST WATCH
Microsoft Paint: A retrospective 00:55TODAY'S NUMBER117That's how many people have been arrested under Hong Kong's controversial national security law as of Sunday, just a few days shy of the law's one-year anniversary. When the law was established, Chinese and Hong Kong leaders said it would not diminish freedoms in the semi-autonomous city. But a year on, many critics feel like their worst fears have been confirmed.
JUST WATCHEDSee opposition newspaper print the last edition before shutdownReplayMore Videos …MUST WATCH
See opposition newspaper print the last edition before shutdown 02:33TODAY'S QUOTE"I never said that I hated the country, never said that. All I said was I respect my people enough to not stand or acknowledge something that disrespects them. I love my people — point-blank, period."US hammer thrower Gwen Berry, responding to criticism for turning away from the US flag while on the podium during the Olympic trials. Berry said she feels like she was set up and wasn't clear on when the anthem would be played.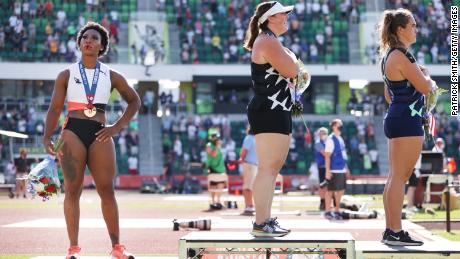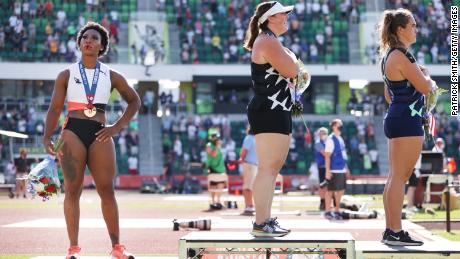 JUST WATCHEDGwen Berry: 'I never said that I hated the country,' says US hammer throwerReplayMore Videos …MUST WATCH
Gwen Berry: 'I never said that I hated the country,' says US hammer thrower 01:27TODAY'S WEATHER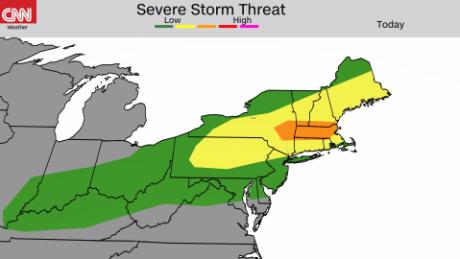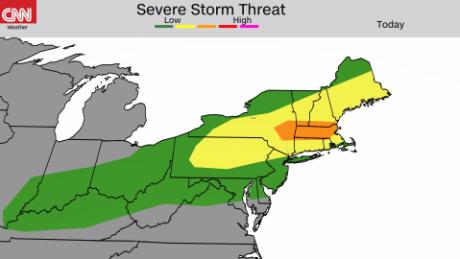 JUST WATCHEDRecord heat wave to break for NortheastReplayMore Videos …MUST WATCH
Record heat wave to break for Northeast 02:04Check your local forecast here>>>AND FINALLYA man and his dogWatch NBA player Devonte' Graham and his German shepherd Charlotte being cute together. Safe to say, Charlotte is a little obsessed with her human. (Click here to view.)
Source Link:
https://www.cnn.com/2021/06/30/us/five-things-june-30-trnd/index.html
Bad Request
Your browser sent a request that this server could not understand.
Size of a request header field exceeds server limit.
Comments
comments