Get '5 Things' in your inbox
If your day doesn't start until you're up to speed on the latest headlines, then let us introduce you to your new favorite morning fix. Sign up here for the '5 Things' newsletter.
(CNN)Parts of Australia have been overrun by mice since August, and a fresh plague of the critters has prompted the evacuation of a prison in New South Wales.
Here's what you need to know to Get Up to Speed and On with Your Day. (You can also get "5 Things You Need to Know Today" delivered to your inbox daily. Sign up here.)1. CoronavirusAfter weeks of warnings about the growing dangers of coronavirus variants, the Delta variant may be responsible for a six-fold increase in hospitalizations in one Missouri city. A hospital CEO in Springfield said most new patients there are unvaccinated and appear to have not observed basic pandemic precautions. Health experts worry more local spikes like this could be on the horizon. We're now about two weeks away from the Biden administration's self-imposed July 4 deadline to reach a 70% partial vaccination rate among US adults. And while the reported 65.4% seems promising, vaccination rates have slowed to a crawl. Meanwhile, vaccine advisers to the US Centers for Disease Control and Prevention are set to meet tomorrow to discuss a handful of reports linking treatable heart inflammation to the coronavirus vaccine in youths and young adults.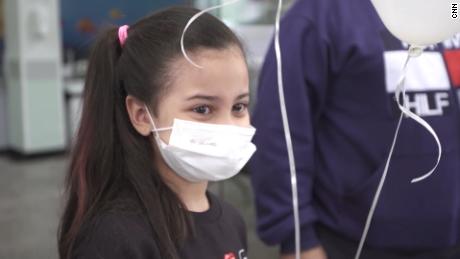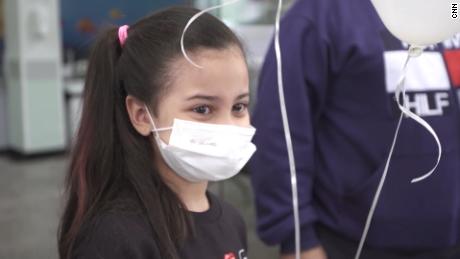 JUST WATCHEDSee family's emotional reunion as daughter leaves hospital after Covid-19 battleReplayMore Videos …MUST WATCH
See family's emotional reunion as daughter leaves hospital after Covid-19 battle 04:19Read More 2. NCAAThe Supreme Court unanimously handed down a huge ruling yesterday, saying student athletes can receive education-related payments. The case could reshape college sports by allowing more money from a billion-dollar industry to go to the players. In a concurring opinion, Justice Brett Kavanaugh said the NCAA is essentially acting "above the law" in how it treats athletes in forbidding them from making money off their college fame. The ruling is the first time in decades the Supreme Court has considered the issue, and it is an enormous win for a class of students who have said they were being exploited. The NCAA had argued the spending caps at issue were needed to preserve a distinction between amateur and pro sports.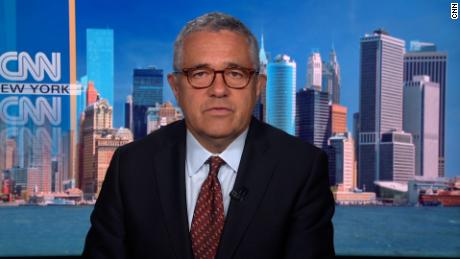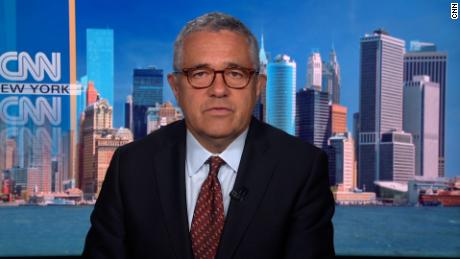 JUST WATCHEDToobin on Supreme Court ruling: I was struck by Kavanaugh's opinionReplayMore Videos …MUST WATCH
Toobin on Supreme Court ruling: I was struck by Kavanaugh's opinion 02:46 3. White HouseLawmakers are set to resume tense negotiations over voting rights, infrastructure and police reform during an important week for President Biden's legislative goals. Biden met privately yesterday with two Democrats — Sens. Kyrsten Sinema and Joe Manchin — who are crucial players in the President's push for his $4 trillion economic agenda. Today, the Senate is set to vote on whether to advance the sweeping elections reform bill. But without Republican support, Democrats are poised for a stinging defeat. However, there could be a silver lining if Democrats stay united and create a clear contrast between their voting priorities and Republicans'. As for police reform, a key GOP legislator said it's "June or bust." The Senate heads into a July 4 recess at week's end, which could kill burgeoning momentum on the issue.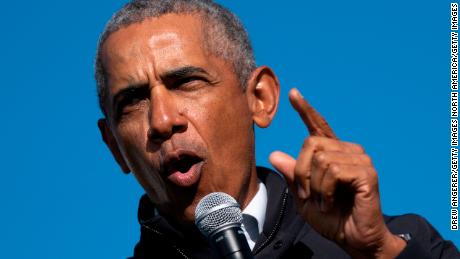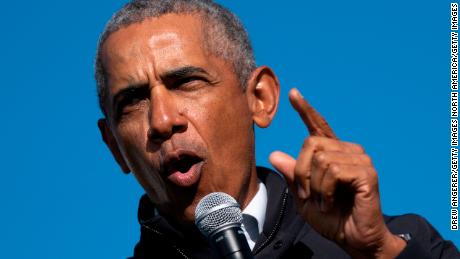 JUST WATCHEDObama slams GOP's opposition to voting reformReplayMore Videos …MUST WATCH
Obama slams GOP's opposition to voting reform 00:544. New York mayorNew York City is now the largest US jurisdiction to implement ranked-choice voting as the city's primary elections get underway today. Under this system, voters rate their top five choices in order of preference instead of picking just one — a change that allows the city to avoid separate runoff elections in crowded mayoral primaries in which no one is expected to reach the 50% threshold to win outright. (The November general election will use a standard ballot.) The problem? It could take weeks to learn the full results. Thirteen Democrats and two Republicans are running in the mayoral primaries; they include former 2020 presidential candidate Andrew Yang and New York City Comptroller Scott Stringer. Other decisions on the ballot, like for a new Manhattan district attorney, could have wide-ranging political consequences.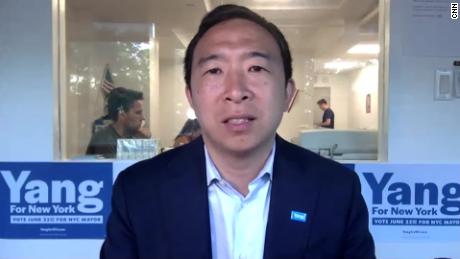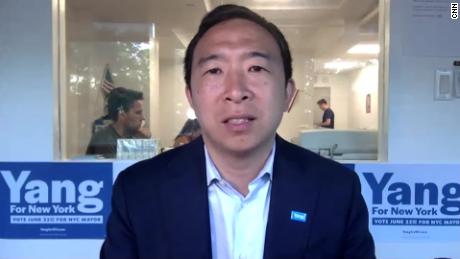 JUST WATCHEDNew York candidate says he's joining forces with his opponent. Here's whyReplayMore Videos …MUST WATCH
New York candidate says he's joining forces with his opponent. Here's why 02:395. BelarusThe United States, European Union, United Kingdom and Canada rolled out fresh sanctions on Belarus yesterday in a coordinated response to President Alexander Lukashenko and his government's forced landing last month of a Ryanair flight and subsequent arrest of an opposition journalist. Dozens of people and entities are affected by the sanctions, which include US visa restrictions on 46 officials. The flight diversion and arrest of journalist Raman Pratasevich sparked international outcry. Pratasevich's appearances on Belarusian state TV since then have prompted opposition members and observers to suggest he showed signs of being tortured.
JUST WATCHEDTikhanovskaya: 'Sanctions will stop violence' in BelarusReplayMore Videos …MUST WATCH
Tikhanovskaya: 'Sanctions will stop violence' in Belarus 09:19BREAKFAST BROWSEBrendan Fraser's different red carpet look has tongues wagging Fans are theorizing it could be related to his next project, in which he plays a 600-pound teacher.These are the world's most expensive cities for expats in 2021You'll have to charge if you wanna live large in some major cities in China and Switzerland. How to retire a millionaireSpeaking of money, let's just, uh, bookmark this one right here …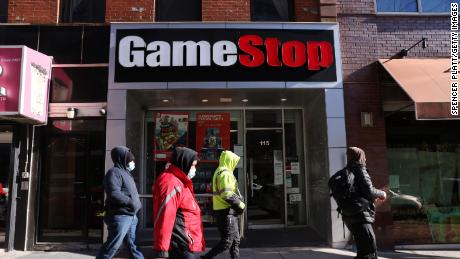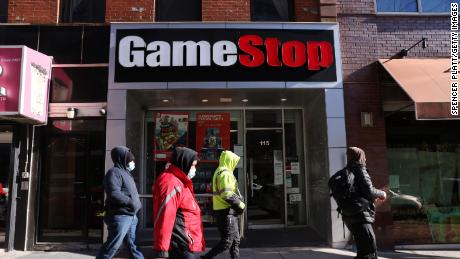 JUST WATCHEDFund manager says meme stock phenomenon is not a fadReplayMore Videos …MUST WATCH
Fund manager says meme stock phenomenon is not a fad 01:58What are floating breakfasts, and why have they become so popular?It's like breakfast in bed, fancy vacation-style. Drinking coffee of any type cuts risk for liver problems, study saysThat means it's totally OK to pour a third cup, right? … RIGHT?!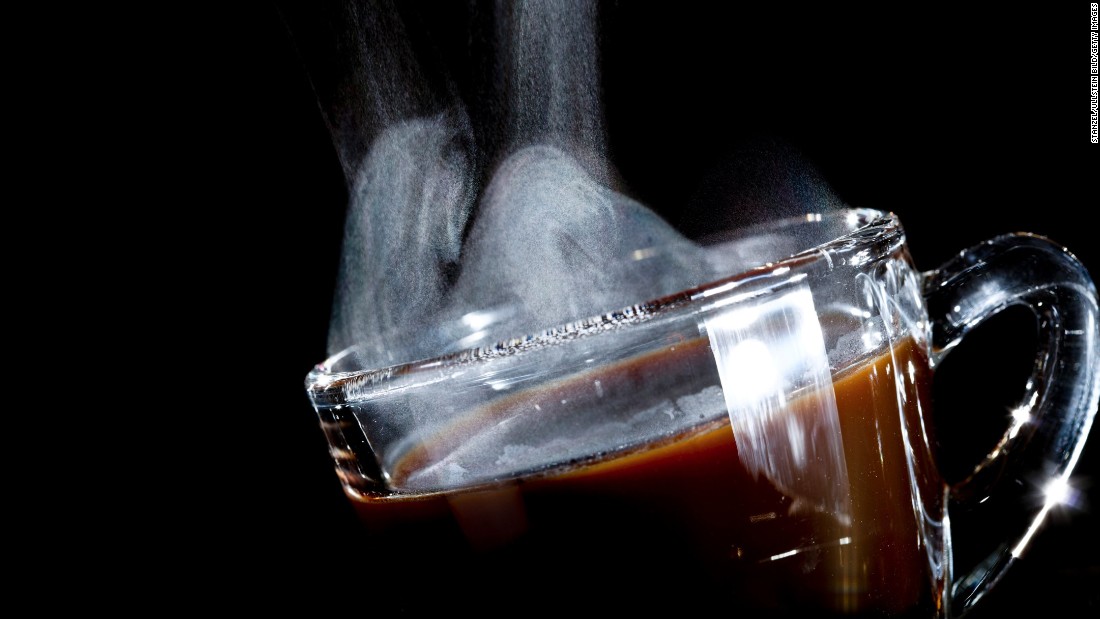 Photos: Coffee's health historyIt's thumbs up today, but the news on coffee has not always been positive. Take a look at the arguments for and against coffee through the centuries.Hide Caption 1 of 15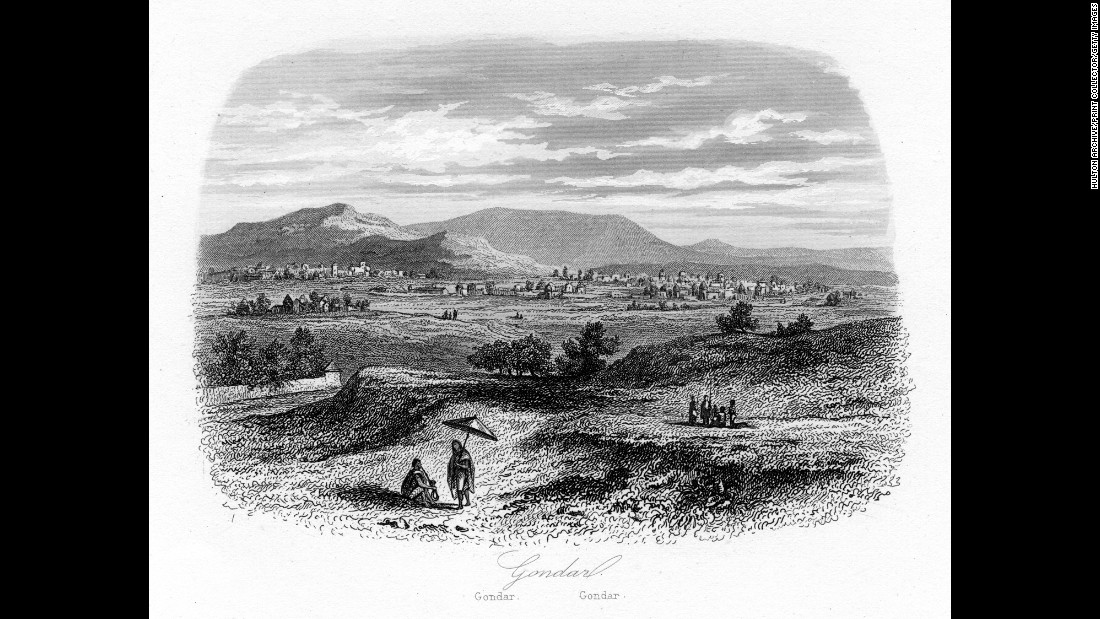 Photos: Coffee's health history1500s headline: Coffee makes you frisky – Legend has it that coffee was discovered by Kaldi, an Ethiopian goatherd, after he caught his suddenly frisky goats eating glossy green leaves and red berries and then tried it for himself. Hide Caption 2 of 15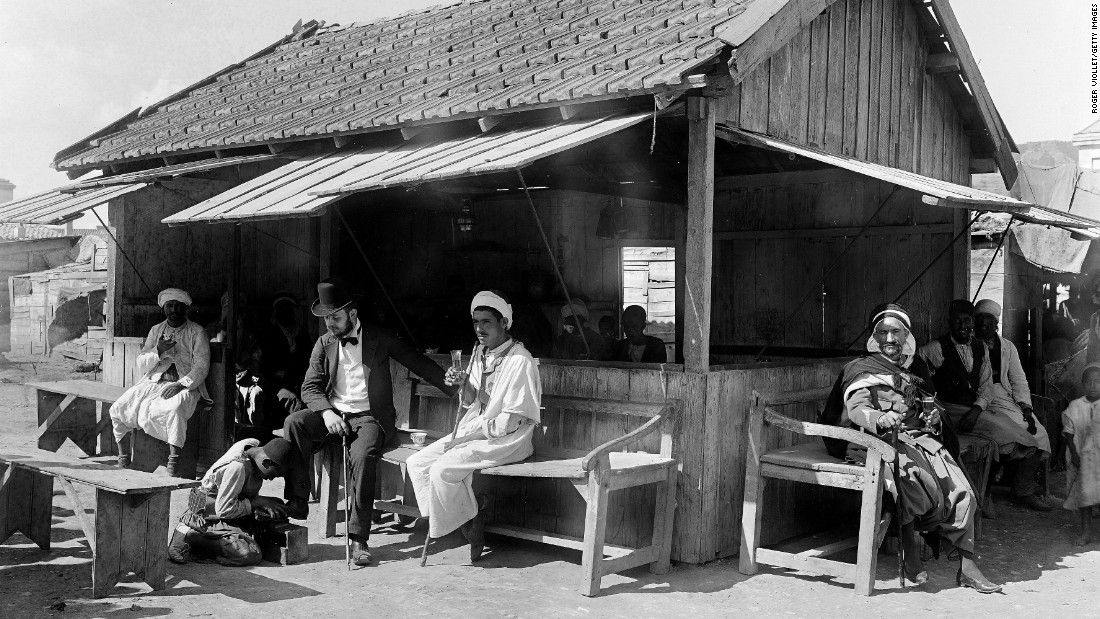 Photos: Coffee's health history1500s headline: Coffee leads to illegal sex – But it was the Arabs who started coffeehouses, and that's where coffee got its first black mark. Patrons of coffeehouses were said to be more likely to gamble and engage in "criminally unorthodox sexual situations," according to author Ralph Hattox. Hide Caption 3 of 15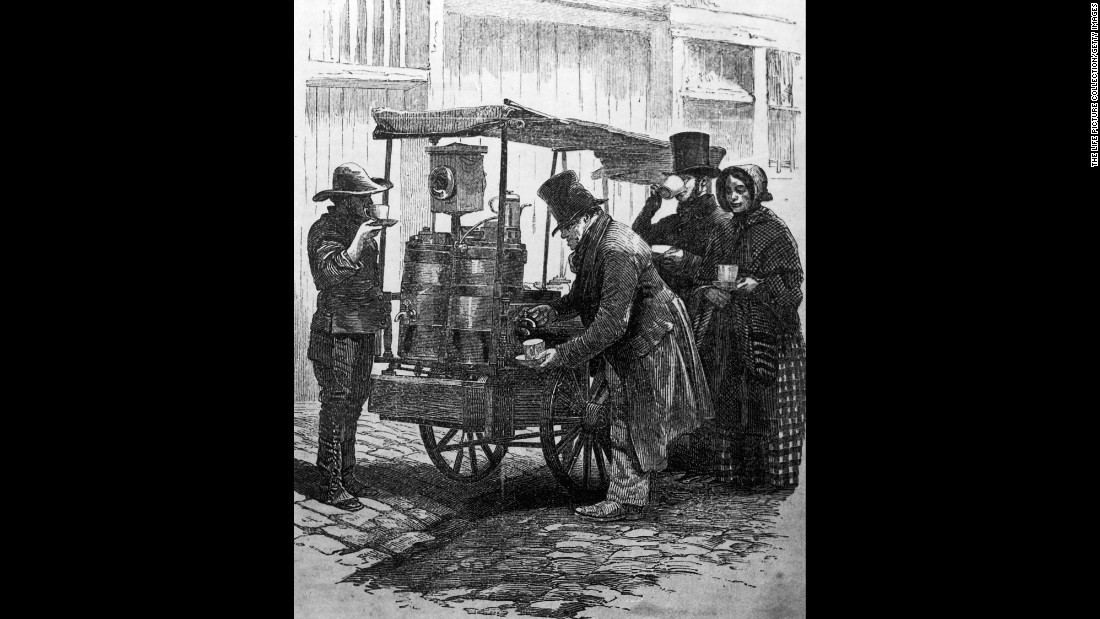 Photos: Coffee's health history1600s headline: Coffee cures alcoholism – As the popularity of coffee grew and spread, the medical community began to extol its benefits. It was especially popular in England as a cure for alcoholism, one of the biggest medical problems of the time.Hide Caption 4 of 15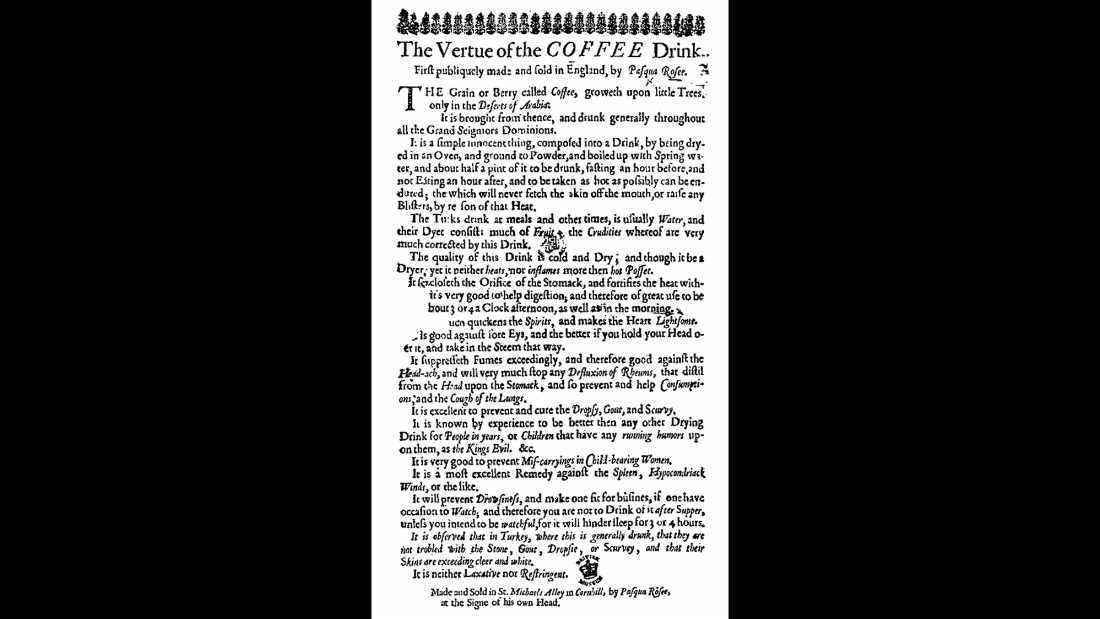 Photos: Coffee's health history1600s headline: Coffee cures all? – This 1652 ad by London coffee shop owner Pasqua Rosée popularized coffee's healthy status, claiming that coffee could aid digestion, prevent and cure gout and scurvy, help coughs, headaches and stomachaches, and even prevent miscarriages. Hide Caption 5 of 15
Photos: Coffee's health history1700s headline: Coffee helps you work longer – By 1730, tea had replaced coffee in London as the daily drink of choice. That preference continued in the colonies until 1773, when the famous Boston Tea Party made it unpatriotic to drink tea. Coffee houses popped up everywhere, and the marvelous stimulant qualities of the brew were said to contribute to the ability of the colonists to work longer hours. Hide Caption 6 of 15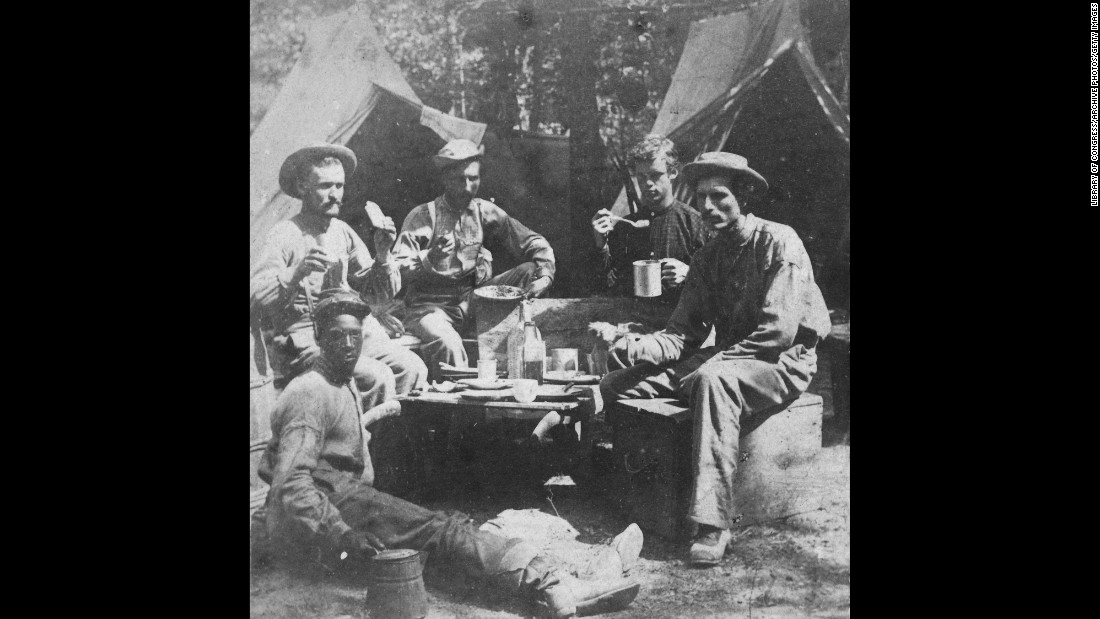 Photos: Coffee's health history1800s headline: Coffee shortage – In the mid-1800s, America was at war with itself, and one side effect was that coffee supplies ran short. Enter toasted grain-based beverage substitutes such as Kellogg's "Caramel Coffee" and C.W. Post's "Postum" (still manufactured), which advertised with anti-coffee tirades to boost sales. Hide Caption 7 of 15
Photos: Coffee's health history1800s headline: Coffee will make you go blind – Postum's ads against coffee were especially negative, claiming that coffee was as bad as morphine, cocaine, nicotine or strychnine and could cause blindness. Hide Caption 8 of 15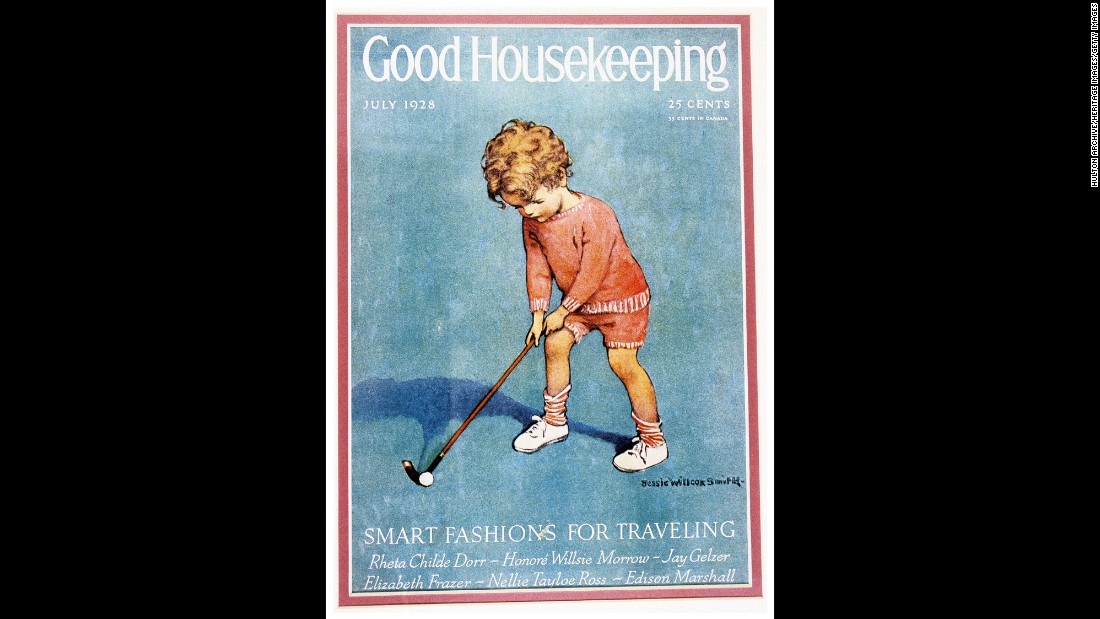 Photos: Coffee's health history1916 headline: Coffee stunts your growth – Medical concerns and negative public beliefs about the benefits of coffee rose in the early 1900s. Good Housekeeping magazine wrote about how coffee stunts growth. Hide Caption 9 of 15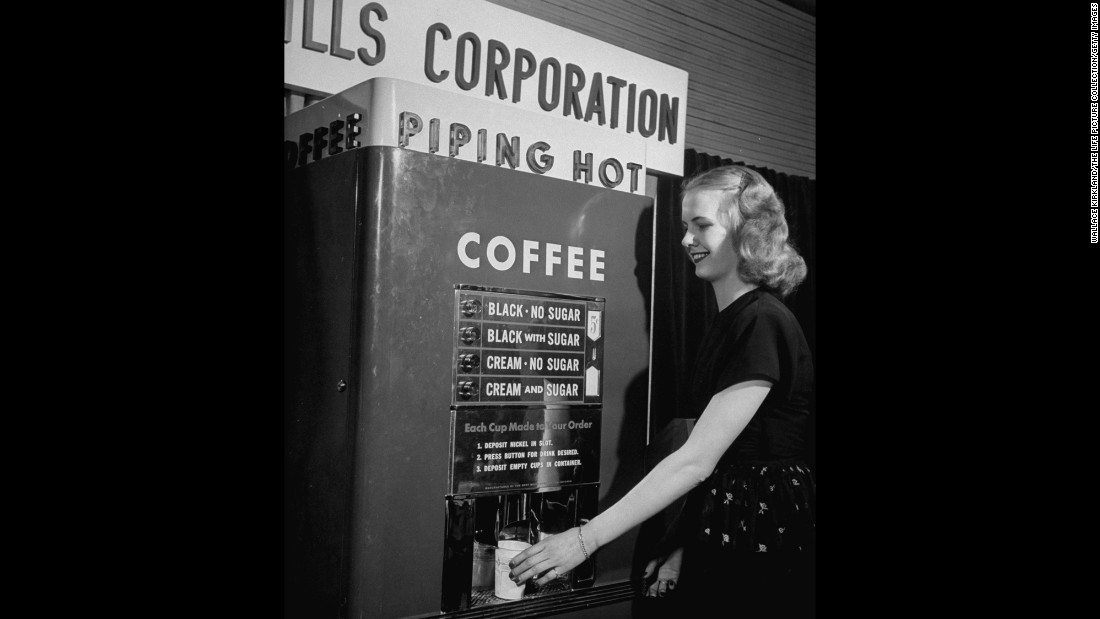 Photos: Coffee's health history1927 headline: Coffee will give you bad grades, kids – In a 1927 Science magazine article, 80,000 elementary and junior high kids were asked about their coffee drinking habits. Researchers found the "startling" fact that most of them drank more than a cup of coffee a day, which was compared with scholarship with mostly negative results. Hide Caption 10 of 15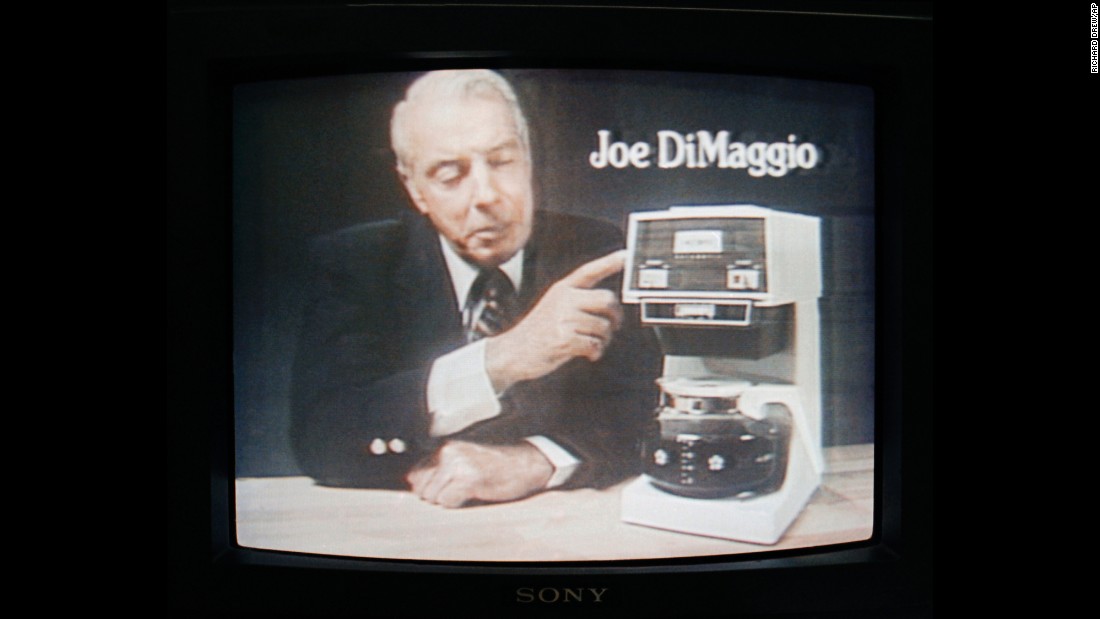 Photos: Coffee's health history1970s headline: Coffee is as serious as a heart attack – In 1978, the same year Baseball Hall of Famer Joe DiMaggio began selling Mr. Coffee on TV, a New England Journal of Medicine study found a short-term rise in blood pressure after three cups of coffee. And a 1973 study found that drinking one to five cups of coffee a day increased risk of heart attacks by 60%, while drinking six or more cups a day doubled that risk to 120%. Hide Caption 11 of 15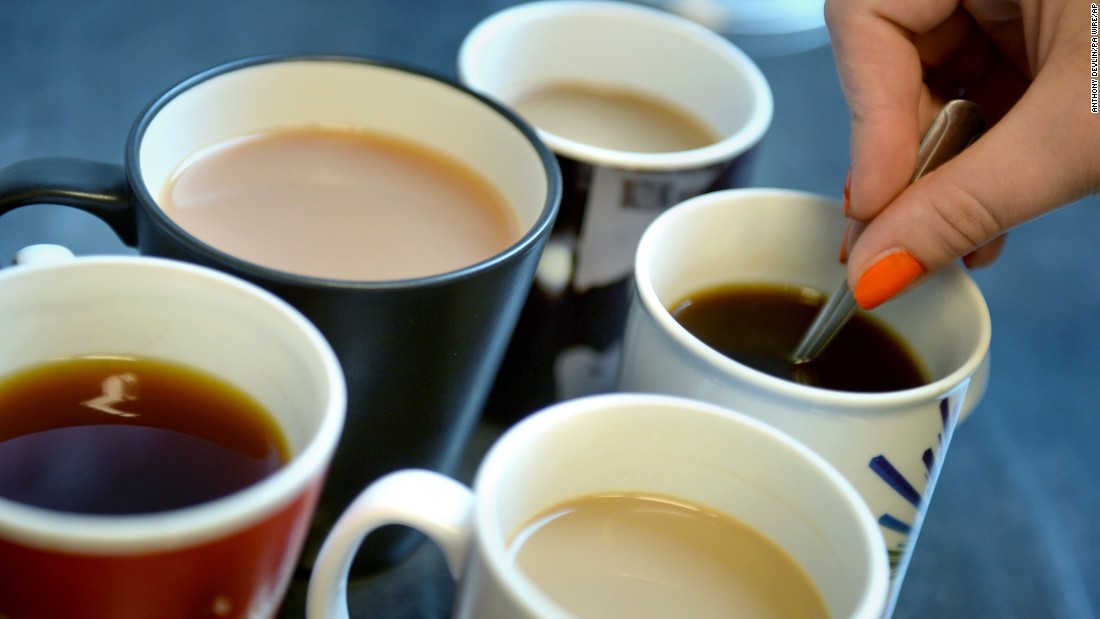 Photos: Coffee's health history2000 era headline: Time for meta-analysis – Now begins the era of the meta-analysis, in which researchers look at hundreds of studies and apply scientific principles to find those which do the best job of randomizing and controlling for compounding factors, such as smoking. The results for coffee: mostly good.But first, a couple of negatives: A 2001 study found a 20% increase in risk of urinary tract cancer for coffee drinkers but not tea drinkers. That finding was repeated in a 2015 meta-analysis. So if this is a risk factor in your family history, you might want to switch to tea.And a 2010 meta-analysis found a correlation between coffee consumption and lung disease, but the study found it impossible to completely eliminate the confounding effects of smoking.Hide Caption 12 of 15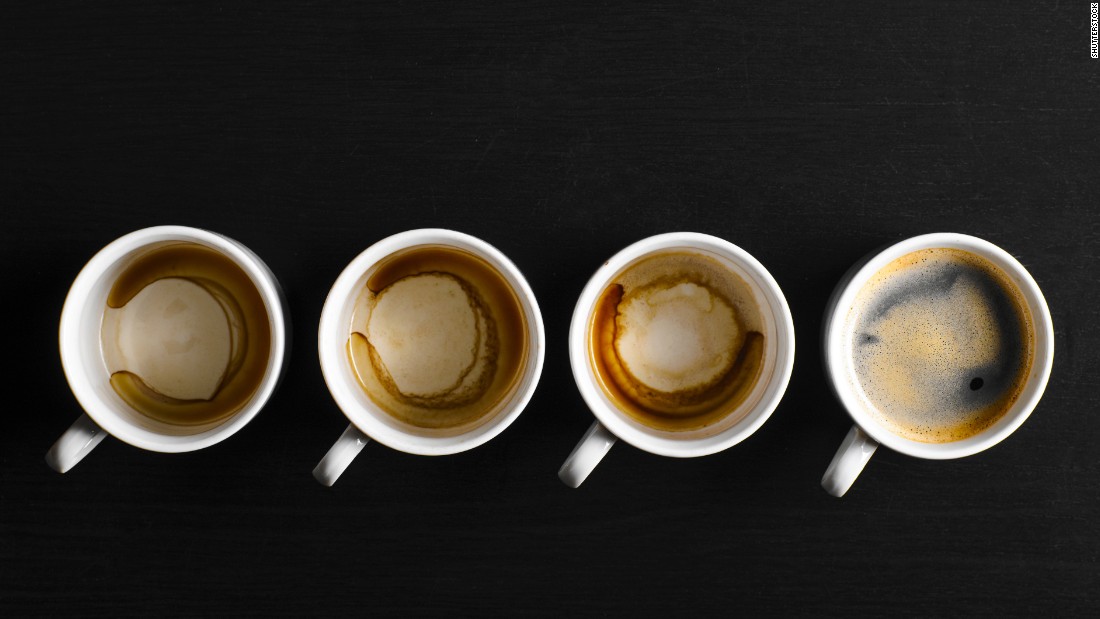 Photos: Coffee's health history2007-2013 headlines: Coffee reduces risk of stroke and some cancers – A meta-analysis of 11 studies on the link between stroke risk and coffee consumption between 1966 and 2011, with nearly a half a million participants, found no negative connection. And a 2012 meta-analysis of studies between 2001 and 2011 found four or more cups a day had a preventative effect on your risk for stroke. This meta-analysis showed that drinking two cups of black coffee a day could reduce the risk of liver cancer by 43%. Those findings were replicated in 2013 in two other studies. As for prostate cancer, a 2011 study followed nearly 59,000 men from 1986 to 2006 and found drinking coffee to be highly associated with lower risk for the lethal form of the disease. Hide Caption 13 of 15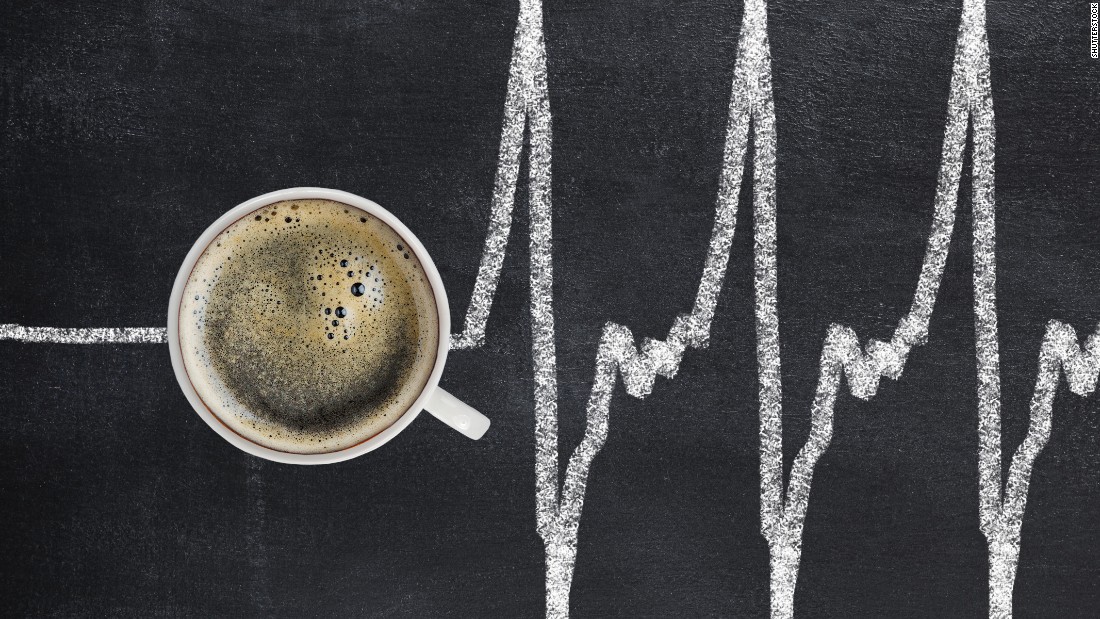 Photos: Coffee's health historyA similar analysis of studies on heart failure found four cups a day provided the lowest risk for heart failure, and you had to drink a whopping 10 cups a day to get a bad association.And overall heart disease? A meta-analysis of 36 studies with more than 1.2 million participants found that moderate coffee drinking seemed to be associated with a low risk for heart disease; plus, there wasn't a higher risk among those who drank more than five cups a day.Hide Caption 14 of 15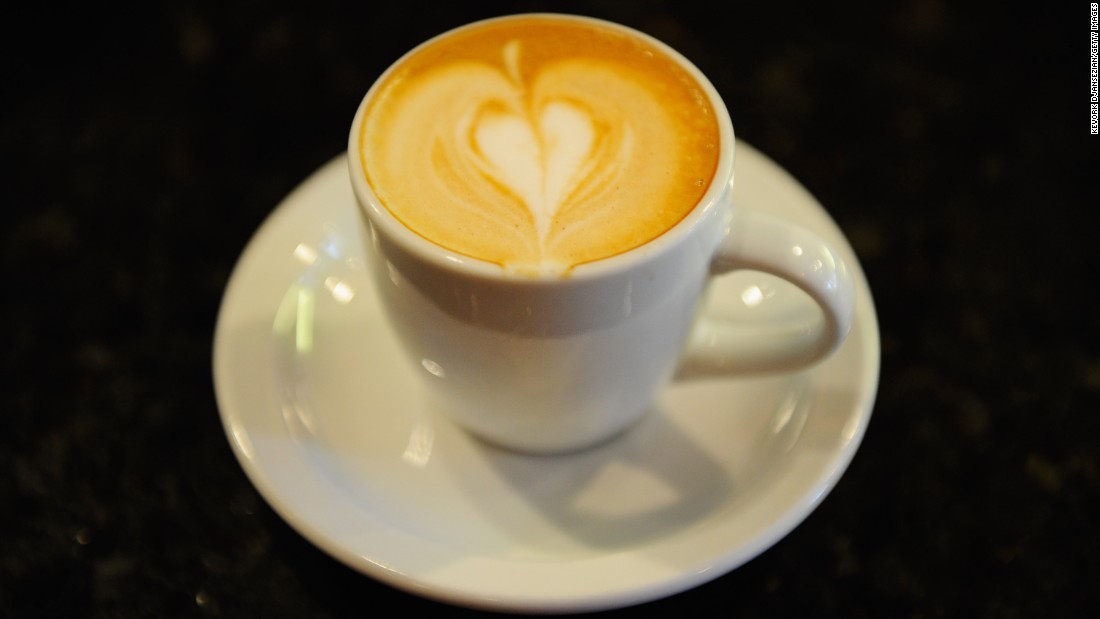 Photos: Coffee's health history2015 headline: Coffee is practically a health food – How about coffee's effects on your overall risk of death? One 2013 analysis of 20 studies, and another that included 17 studies, both of which included more than a million people, found that drinking coffee reduced your total mortality risk slightly.And as a sign of the times, in 2015, the US Department of Agriculture agreed that "coffee can be incorporated into a healthy lifestyle," especially if you stay within three and five cups a day (a maximum of 400 milligrams of caffeine) and avoid fattening cream and sugar. You can read its analysis of data here.Hide Caption 15 of 15













TODAY'S NUMBER81%That's the proportion of major metropolitan areas — regions with more than 200,000 residents — that were more segregated in 2019 than they were in 1990, despite fair housing laws and policies created to promote integration.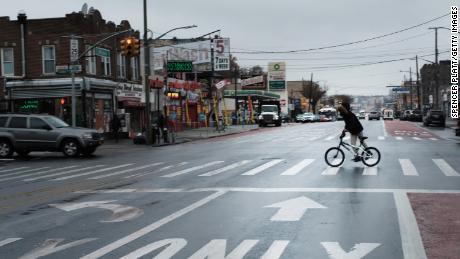 TODAY'S QUOTE"I just wanted to take a quick moment to say that I'm gay."Carl Nassib, a defensive lineman with the Las Vegas Raiders, who became the first active NFL player ever to announce he's gay. "I just think that representation and visibility are so important," he went on to say in an Instagram video post. "I actually hope that one day videos like this and the whole coming out process are just not necessary. But until then, I'm going to do my best and do my part to cultivate a culture that's accepting, that's compassionate."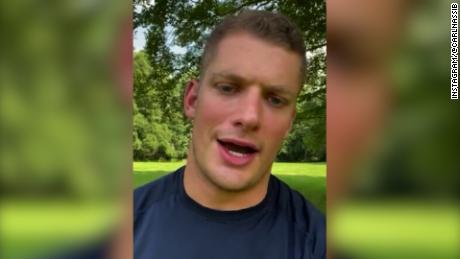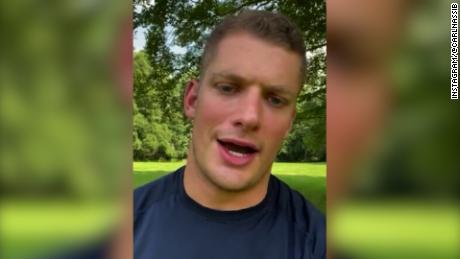 JUST WATCHEDCarl Nassib becomes first active NFL player to come outReplayMore Videos …MUST WATCH
Carl Nassib becomes first active NFL player to come out 01:03TODAY'S WEATHER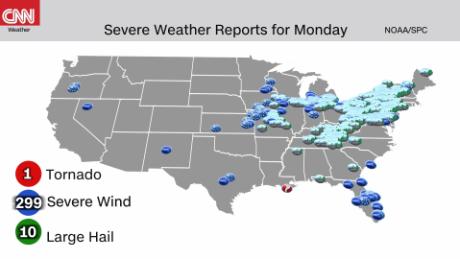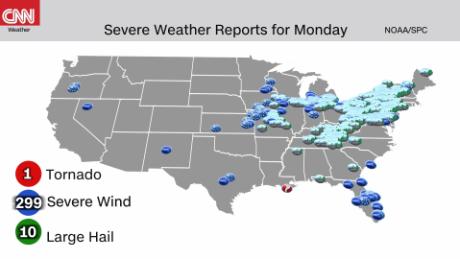 JUST WATCHEDSevere wind reports stretch 1,200 milesReplayMore Videos …MUST WATCH
Severe wind reports stretch 1,200 miles 01:41Check your local forecast here>>>AND FINALLYHow erasers are madeSadly, it is not delicious taffy being rolled in this video. It's a glob of erasers, waiting to be born. (Click here to view.)
Source Link:
https://www.cnn.com/2021/06/22/us/five-things-june-22-trnd/index.html
400 Bad Request
Request Header Or Cookie Too Large
Comments
comments