Get '5 Things' in your inbox
If your day doesn't start until you're up to speed on the latest headlines, then let us introduce you to your new favorite morning fix. Sign up here for the '5 Things' newsletter.
(CNN)Some people have gotten sick and a few have even died recently after drinking hand sanitizer, according to the CDC. Please do not do this.
Here's what you need to know to Get Up to Speed and On with Your Day. (You can also get "5 Things You Need to Know Today" delivered to your inbox daily. Sign up here.)1. Coronavirus The coronavirus may be here to stay, says Dr. Anthony Fauci. The leading US infectious disease doctor said it's possible the virus never truly goes away, and the world will just get better at managing it with vaccines. Public health methods, like mask wearing, will also help, and more places around the world are mandating them to contain surges. Face masks are now required in all public spaces in Greece, Portugal's Madeira Islands and Hong Kong. Mississippi just instituted a mask policy as well, making them mandatory in schools and public gatherings. The state now has the fifth-highest number of coronavirus cases per capita in the US, which overall is hurtling toward 5 million cases. Meanwhile, a new study confirmed Covid-19 rates are much higher among minority children and those from lower socioeconomic backgrounds, highlighting inequities in treatment and prevention.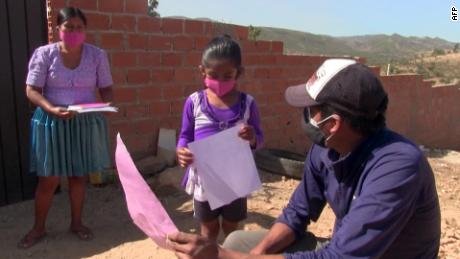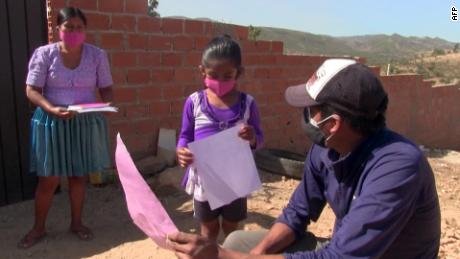 JUST WATCHEDBolivia cancels school year for 2 million children due to Covid-19ReplayMore Videos …MUST WATCH
Bolivia cancels school year for 2 million children due to Covid-19 01:51Read More2. BeirutLebanese officials have pointed to a possible cause of the massive explosion that tore through Beirut. Prime Minister Hassan Diab said the devastating blast was caused by 2,750 tons of ammonium nitrate. The dangerous compound could be traced back to a massive shipment of agricultural fertilizer that had been stored in the port of Beirut without safety precautions for years, despite warnings from local officials. At least 135 people are dead, many more are missing, and more than 5,000 are injured. Beirut's governor says about 300,000 people couldn't return to their homes after the blast, and at least half the city's population now have homes that are "unlivable for the foreseeable future."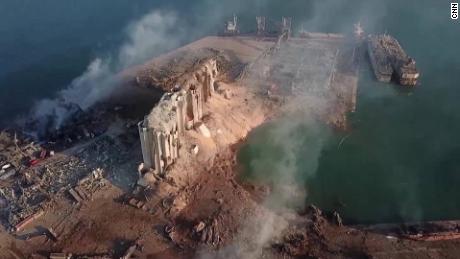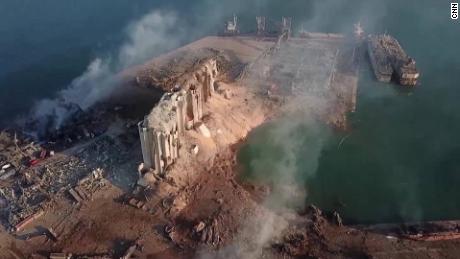 JUST WATCHEDHow 2,750 metric tons of ammonium nitrate ended up in BeirutReplayMore Videos …MUST WATCH
How 2,750 metric tons of ammonium nitrate ended up in Beirut 03:173. White House New York prosecutors have subpoenaed Deutsche Bank, President Trump's primary lender, as part of the Manhattan district attorney's criminal investigation into the President's business practices, The New York Times reported. The probe initially was thought to be limited to hush-money payments during the 2016 presidential campaign to two women who alleged affairs with Trump, but prosecutors recently made clear it goes far beyond that. Meanwhile, the White House got dinged on social media again. Facebook removed a post from the President's page that claimed children were "almost immune" to Covid-19. And Twitter said it temporarily restricted the Trump campaign account after it shared a tweet with the same false claim.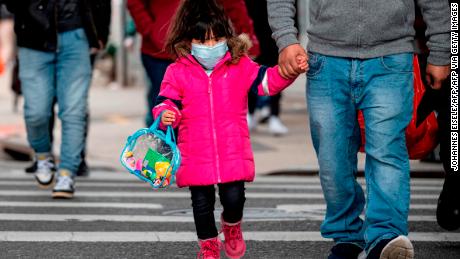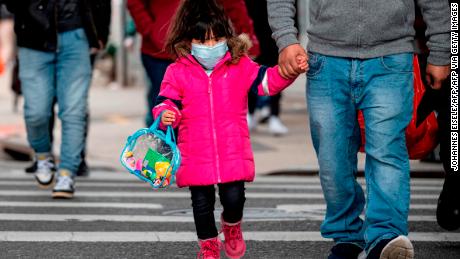 JUST WATCHEDTrump falsely says kids are 'almost immune' from Covid-19ReplayMore Videos …MUST WATCH
Trump falsely says kids are 'almost immune' from Covid-19 01:224. Stimulus White House chief of staff Mark Meadows says President Trump is poised to take action if Congress can't get a stimulus package together — or at least somewhat together — by the end of the week. That could include executive actions to extend eviction protection and unemployment enhancements, though it's unclear exactly what those would be or what authority the President would have over those provisions. Either way, it's another sign that patience is running out for a new deal. Meadows blamed Democrats for the stalemate, and some Republican senators are worried that delays in another deal could affect their chances of maintaining a Senate majority this fall.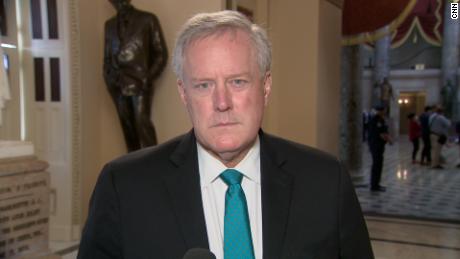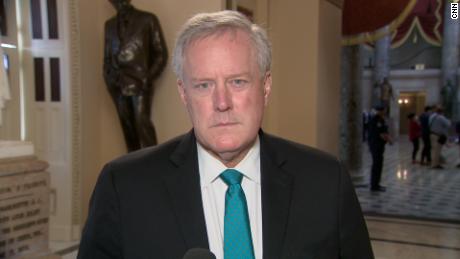 JUST WATCHEDTrump's chief of staff explains what Trump will do next if talks failReplayMore Videos …MUST WATCH
Trump's chief of staff explains what Trump will do next if talks fail 03:195. TurkeyWomen flooded the streets of Turkish cities in protest of the country's potential withdrawal from a European treaty on gender-based violence. The Council of Europe's agreement, commonly known as the Istanbul Convention, was created in 2011 to address systemic violence against women and to define a state's role in preventing femicide and domestic abuse. The heated public discussions about the deal come amid an increase in Turkey's domestic violence cases. You may recall, Poland recently announced it is considering leaving the treaty, sparking similar outrage. The deal is also being debated in Croatia and Serbia.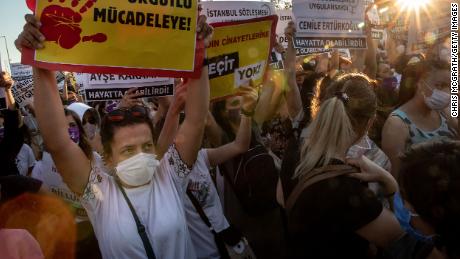 BREAKFAST BROWSEFBI agents executed a federal search warrant at YouTube star Jake Paul's house If you don't know who Jake Paul is, you probably don't live with a young person and that is OK.MLB is tightening its coronavirus restrictions after dozens of positive testsMore masks, fewer meetings and still no spitting.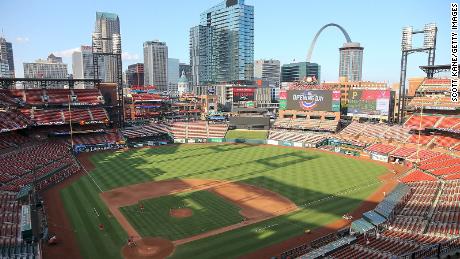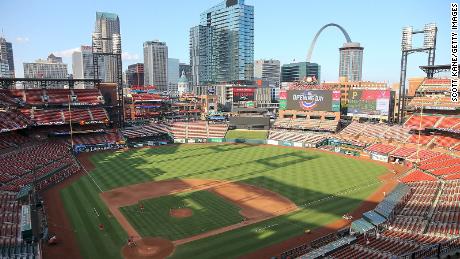 JUST WATCHEDSt. Louis Cardinals president speaks out on players getting virusReplayMore Videos …MUST WATCH
St. Louis Cardinals president speaks out on players getting virus 02:25PepsiCo has released a line of Cheetos mac and cheeseFlamin'. Hot. Mac. And. Cheese. If you're working from home now, you might owe taxes in two statesThis just adds insult to work-from-home injury.
JUST WATCHEDGoogle extends work from home policy amid pandemicReplayMore Videos …MUST WATCH
Google extends work from home policy amid pandemic 02:48Instagram's TikTok copycat, Reels, is now available in the US Look, another social media tool on which to feel uncool! TODAY'S NUMBER20,000Just a week before the state's primary election next Tuesday, that's how many absentee ballots were being mailed or still had to be mailed to Connecticut voters who'd requested them. Those voters will now have much less time to complete and mail in the ballots to be counted.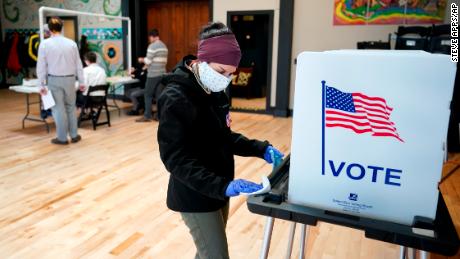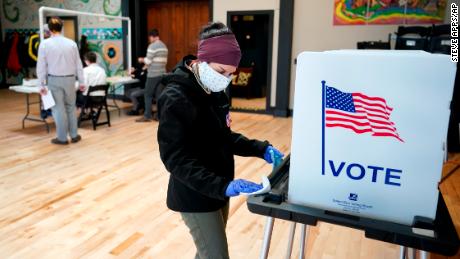 JUST WATCHEDHow mail-in-voting could change the 2020 electionReplayMore Videos …MUST WATCH
How mail-in-voting could change the 2020 election 03:50TODAY'S QUOTE"Dave did everything he was supposed to do, but you did not. Shame on all of you, and may karma find you all!"Stacey Nagy, who wrote an emotional and much-shared obituary for her husband, David Nagy, who died of Covid-19 at age 79. In it, she called out "politicians who did not take this pandemic seriously" and "ignorant, self centered and selfish people who refused to follow the advice of the medical professionals."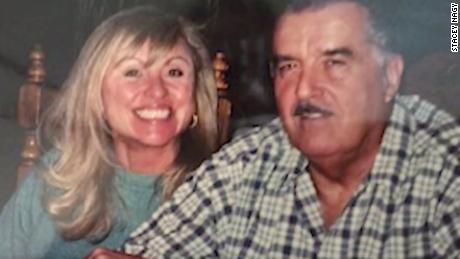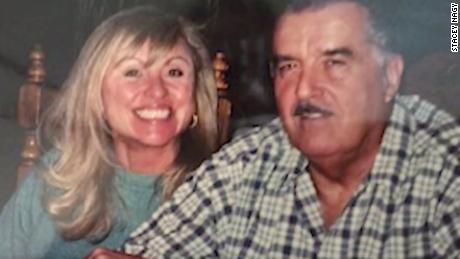 JUST WATCHEDWidow to Trump: Shame on you for my husband's Covid-19 deathReplayMore Videos …MUST WATCH
Widow to Trump: Shame on you for my husband's Covid-19 death 03:04TODAY'S WEATHER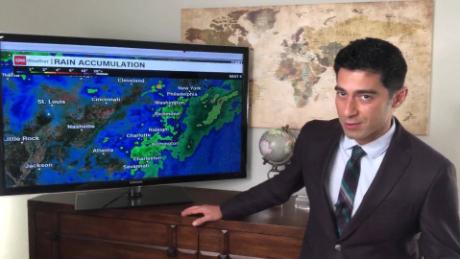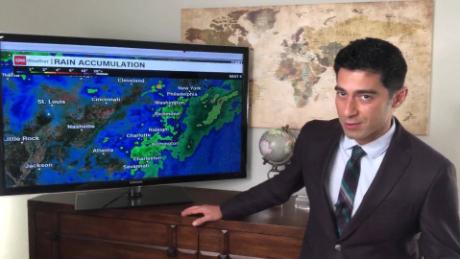 JUST WATCHEDThe Mid-Atlantic can't catch a break from flood threatReplayMore Videos …MUST WATCH
The Mid-Atlantic can't catch a break from flood threat 01:31Check your local forecast here>>>AND FINALLYTiny townThis artist makes itty-bitty, incredibly detailed scenes using just two hands. New summer craft project, perhaps? (Click here to view.)
Source Link:
https://www.cnn.com/2020/08/06/us/five-things-august-6-trnd/index.html
Bad Request
Your browser sent a request that this server could not understand.
Size of a request header field exceeds server limit.
Comments
comments