Get '5 things' in your inbox
If your day doesn't start until you've gotten up to speed on the latest headlines, then let us introduce you to your new favorite morning fix. Sign up here for the '5 Things' newsletter.
(CNN)The Amazon rainforest is getting a little help from our friends up north. Canada has pledged to send $15 million and water bombers — a type of aerial firefighting craft — to help in areas affected by fire.
Here's what else you need to know to Get Up to Speed and Out the Door. (You can also get "5 Things You Need to Know Today" delivered to your inbox daily. Sign up here.)1. Opioid rulingA landmark ruling yesterday could map a path forward in the fight against the opioid crisis. An Oklahoma judge ordered pharmaceutical giant Johnson & Johnson to pay $572 million for its role in the state's opioid crisis. It was the first state trial attempting to hold a pharmaceutical company accountable for the widespread opioid epidemic, one that the judge said has hit Oklahoma especially hard. The ruling concluded Johnson & Johnson "engaged in false and misleading marketing of both their drugs and opioids generally." The company plans to appeal. Oklahoma is one of dozens of states suing multiple opioid drugmakers. A federal trial slated for this fall combines nearly 2,000 cases involving cities, counties, communities and tribal lands that accuse opioid makers of contributing to or causing the epidemic.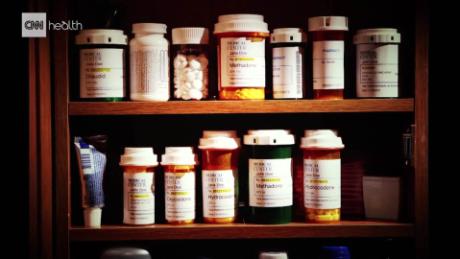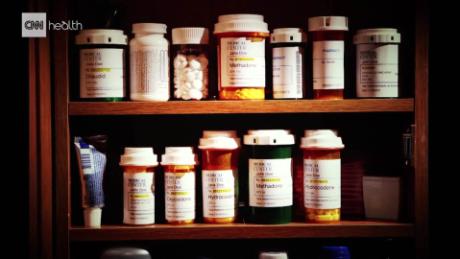 JUST WATCHEDWhy are opioids so addictive?ReplayMore Videos …MUST WATCH
Why are opioids so addictive? 00:55Read More2. G7 summit The G7 wrapped up yesterday, but not before President Trump made several attention-getting moves. First, he skipped a session on climate change, which aids claim was a scheduling conflict. Scheduling or not, the absence underscored his isolated position on an issue the other G7 leaders have consistently made a priority. Then, after days of policy reversal and whiplash sentiments about everything from the Iran deal to the US relationships with China and Russia, Trump held a news conference and addressed his chaotic style of diplomacy. "It's the way I negotiate. It's done me well over the years and it's doing even better for the country, I think," he said. He also concluded that G7 talks, often unpredictable and acrimonious, ended with "tremendous unity."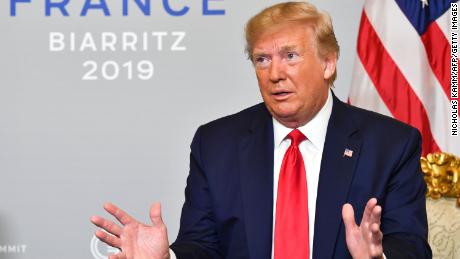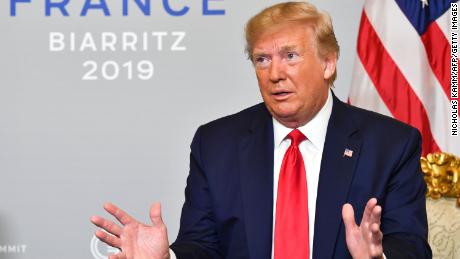 JUST WATCHEDSciutto: Not clear Trump accomplished anything at G7ReplayMore Videos …MUST WATCH
Sciutto: Not clear Trump accomplished anything at G7 03:313. ChinaBeijing has charged a detained Chinese-Australian author with spying. Yang Hengjun is a former Chinese official and also holds Australian citizenship. The 53-year-old's Australian lawyer says not much has been released about the nature of Yang's alleged crimes, but he finds it hard to believe the writer was doing anything outside his role as a "blogger and democracy activist." The charges against Yang are concerning to Australia and tug at an already-frayed relationship. Australia recently pushed back on what it considers Chinese attempts to influence Australian politics as Beijing continues to attempt to gain power in the South Pacific. China also bristled last year when Australia decided to ban technology by Chinese company Huawei from its 5G mobile networks.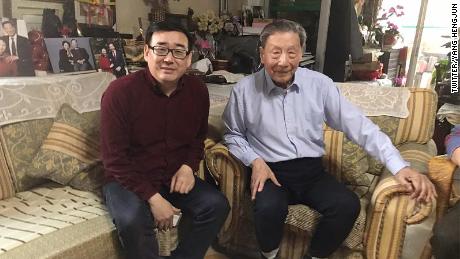 4. IndonesiaIndonesia is relocating its capital from the coastal city of Jakarta to a jungle-covered area on the island of Borneo. Jakarta, a densely-populated urban megacenter, is home to more than 10 million people and is quickly sinking into the Java Sea. In fact, it is one of the fastest-sinking cities in the world due to rising sea levels and the over-extraction of groundwater. Of course, moving capital cities isn't easy — or cheap. The move will cost an estimated 486 trillion rupiah ($34 billion) and take about 10 years. Still, Indonesia's leaders say it is a necessity. "The burden Jakarta is holding right now is too heavy as the center of governance, business, finance, trade and services," President Joko Widodo said.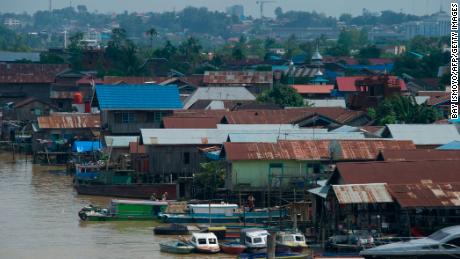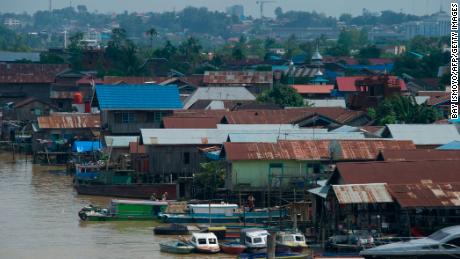 JUST WATCHEDIndonesia to build new capital as Jakarta sinks into seaReplayMore Videos …MUST WATCH
Indonesia to build new capital as Jakarta sinks into sea 02:135. VMAsAs has become the norm at awards shows, the MTV Video Music Awards last night were a little bit musical, a little bit political. Taylor Swift took home the top prize for her pride-themed video, "You Need to Calm Down." During her acceptance speech, she implored the White House to pay attention to the Equality Act petition for LGBTQ rights. She also suggested that elected officials who oppose it and similar measures should be wary of a sea change because of what she sees as a rising tide of LGBTQ activism. Missy Elliott and Miley Cyrus were other highlights of the night. Elliott lit up social media with a medley of two decades worth of hits, while Cyrus performed a breakup anthem fresh off her separation from Liam Hemsworth. Here are all the winners.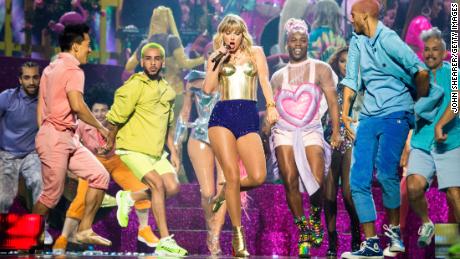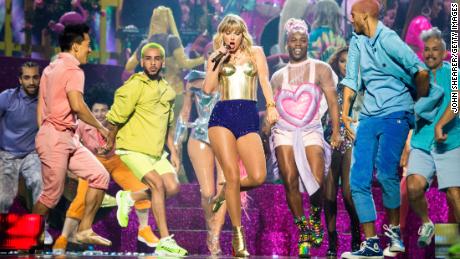 JUST WATCHEDWatch the best moments from the MTV Video Music AwardsReplayMore Videos …MUST WATCH
Watch the best moments from the MTV Video Music Awards 01:33BREAKFAST BROWSEPeople are encouraging others to register to vote while waiting in line for Popeyes chicken sandwiches This is the most American thing we've ever heard (in a good way).NOAA gets a few dozen emails every year asking why we don't just bomb hurricanes It's a nice thought but … it ain't gonna work.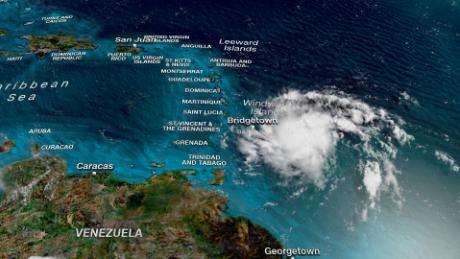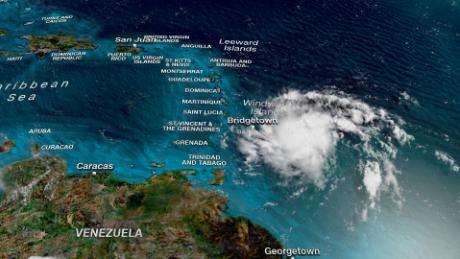 JUST WATCHEDAxios: Trump floated idea of nuking hurricanesReplayMore Videos …MUST WATCH
Axios: Trump floated idea of nuking hurricanes 02:18Barcelona beach police are carrying 'clothing emergency kits' for bathers whose clothes get stolenTrue heroes. KFC will start testing fried Beyond Meat chickenThe phrase "fried Beyond Meat" certainly has an aggressive ring to it.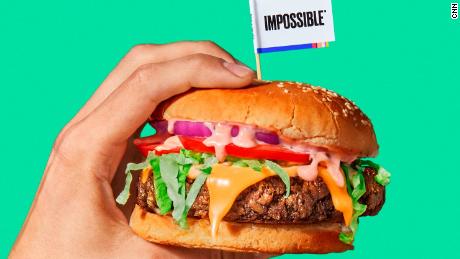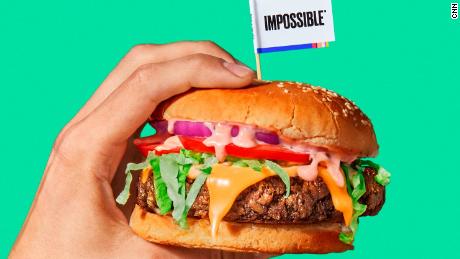 JUST WATCHEDFake meat is the future. Here's whyReplayMore Videos …MUST WATCH
Fake meat is the future. Here's why 04:47Starbucks will debut a new pumpkin drink: Pumpkin Cream Cold BrewWhat do those words mean together?! Who cares, give it to us IMMEDIATELY. TODAY'S NUMBER3,500The number of donated kidneys the US throws away every year despite a long list of people waiting for transplants, a new study finds. A kidney, especially from a deceased donor, could be discarded if it's too damaged or too old for a transplant.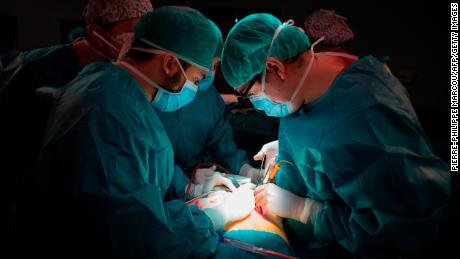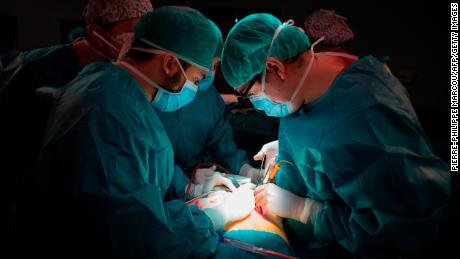 JUST WATCHEDStudy: Thousands of donated kidneys discarded yearlyReplayMore Videos …MUST WATCH
Study: Thousands of donated kidneys discarded yearly 02:11TODAY'S QUOTE"What can I tell you? It's sad. It's sad for him and for Brazilians. I think that Brazilian women are probably ashamed to read that their President has done that."French President Emmanuel Macron, after Brazilian President Jair Bolsonaro responded positively to a Facebook post insulting Macron's wife. The two leaders are at odds on several fronts, including Macron's call for international talks on the Amazon wildfires.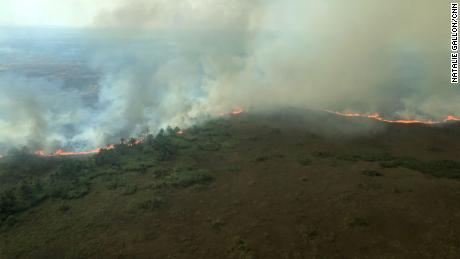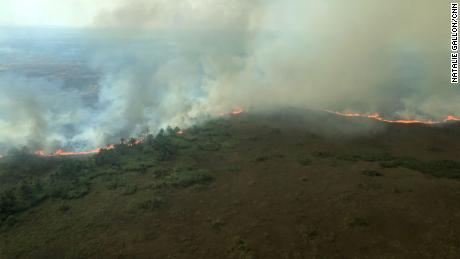 JUST WATCHEDCNN flies over the Amazon: 'All you can see is death'ReplayMore Videos …MUST WATCH
CNN flies over the Amazon: 'All you can see is death' 02:25TODAY'S WEATHER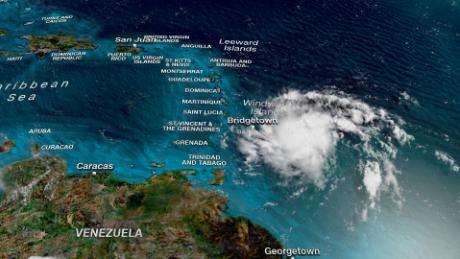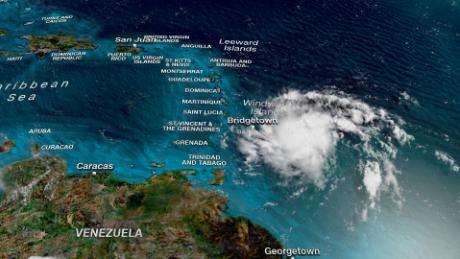 JUST WATCHEDDorian expected to strengthen into a hurricaneReplayMore Videos …MUST WATCH
Dorian expected to strengthen into a hurricane 01:32AND FINALLYStory time! Let Mr. Rogers tell you about a time he said, "I'm sorry." Honestly, it's hard to imagine Mr. Rogers' "harshest voice." (Click here to view.)
Source Link:
https://www.cnn.com/2019/08/27/us/five-things-august-27-trnd/index.html
[-0.50727]
Comments
comments