Get '5 things' in your inbox
If your day doesn't start until you've gotten up to speed on the latest headlines, then let us introduce you to your new favorite morning fix. Sign up here for the '5 Things' newsletter.
(CNN)
Tropical storm Dorian is churning in the Atlantic and is expected to become a hurricane by Tuesday as it approaches Puerto Rico. Where will it go after that? We can only watch and wait. Here's what else you need to know to Get Up to Speed and Out the Door. (You can also get "5 Things You Need to Know Today" delivered to your inbox daily. Sign up here.)1. G7 SummitLast week the world waited to see if President Trump was going to upend this year's G7 Summit in France, but it ended up being French President Emmanuel Macron who orchestrated the weekend's most surprising moment. The de facto host of the event, Macron invited Iran's Foreign Minister Mohammad Javad Zarif to attend a round of diplomatic talks on Sunday — unannounced. This created an awkward moment for Trump, who was reportedly surprised by Zarif's appearance. Relations between the US and Iran have been especially tense since Trump unilaterally pulled the US out of a nuclear deal with the country last year. Iran has responded by detaining oil tankers, making threats and demanding the other participants of the agreement do more to make up for the US' absence. Zarif's attendance wasn't the only noteworthy moment of the weekend. Beijing announced new tariffs against the US on Friday, deepening the already abyssal trade war between the two countries. This clearly affected Trump, who then spent the weekend making contradictory comments about his plans for the future of the economic conflict. His mixed messages have sent international markets into a spiral of uncertainty. However, on Monday, Trump put a positive spin on his agenda and said he had received word that China's negotiators are ready to return to trade talks.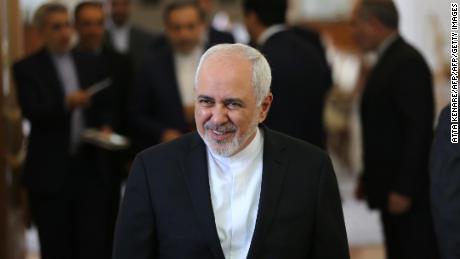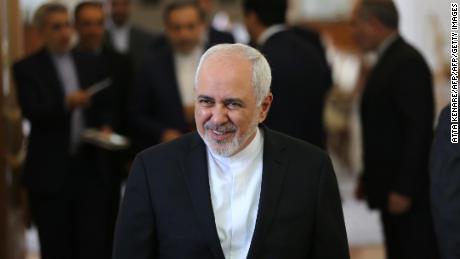 JUST WATCHEDTrump official calls Zarif's G7 appearance a 'curveball'ReplayMore Videos …MUST WATCH
Trump official calls Zarif's G7 appearance a 'curveball' 02:092. 2020 RaceRead MoreHe's running. Conservative radio host and former Illinois US Rep. Joe Walsh has announced he is planning to take on President Trump for the Republican presidential nomination in 2020. If you're not familiar with Walsh, he is a former Tea Party favorite who has a history of making controversial and inflammatory comments about politicians, especially former President Barack Obama. He claims he got off the Trump train last year when Trump appeared to side with the Russians over his own intelligence community's assessments of Russian interference in the 2016 US election. Walsh joins a small cadre of Republicans who have considered mounting a challenge against Trump in the primaries, though with Trump's approval rating standing at 88% among Republicans, according to Gallup, it would be a long shot for any of them.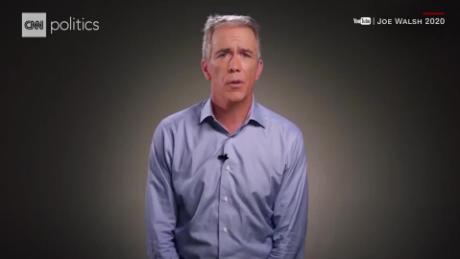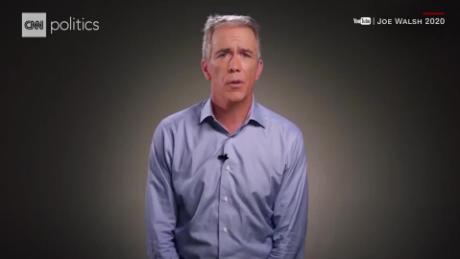 JUST WATCHEDFormer Trump supporter Joe Walsh entering 2020 raceReplayMore Videos …MUST WATCH
Former Trump supporter Joe Walsh entering 2020 race 02:103. The AmazonConcern over the ongoing wildfires in the Amazon rainforest is growing as aid pours in from all over the world. After being roundly criticized by G7 leaders, Brazil's President Jair Bolsonaro agreed on Friday to send 43,000 troops to combat the blaze. Colorado-based Global SuperTanker sent its Boeing 747-400 firefighting plane to Bolivia to help the country with its portion of the rainforest. The blaze has also become a rallying cry among celebrities and activists. Leonardo DiCaprio's new environmental organization Earth Alliance has pledged $5 million to help preserve the rainforest, and everyone from rappers to Instagram influencers have encouraged their fans to donate to organizations providing aid and solutions.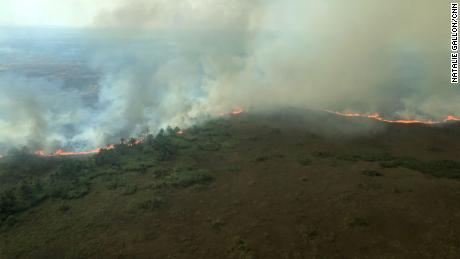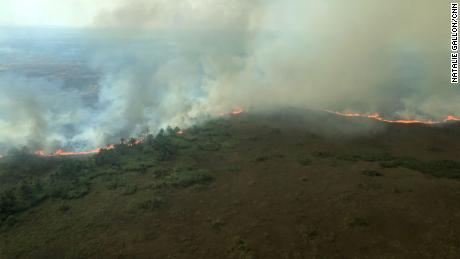 JUST WATCHEDCNN flies over the Amazon: 'All you can see is death'ReplayMore Videos …MUST WATCH
CNN flies over the Amazon: 'All you can see is death' 02:254. Military suicidesThe Air Force is trying to get a handle on a worrying increase in suicides among its members. At least 78 airmen have taken their lives this year, and three airmen have died by suicide since May at one Air Force base alone. That base, Shaw Air Force base in South Carolina, observed an extra day off on Friday as part of a branch-wide initiative to give service members more time off and more opportunities to discuss suicide and mental health. "We lose more airmen to suicide than any other single enemy, even more than combat," Chief Master Sergeant of the Air Force Kaleth Wright said in a video message earlier this month.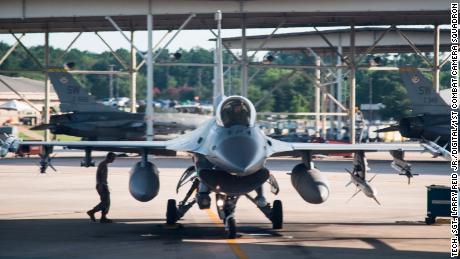 5. Slavery anniversaryThis year marks the 400th anniversary of slavery in America and groups across the country are gathering to reflect on the solemn occasion. This weekend, thousands of people met at Point Comfort in Virginia where the first ship carrying enslaved Africans arrived on British American soil in 1619. The three-day program included talks, prayers and remembrances, and ended with a four-minute series of four bell tolls: One for each century of African American history and culture.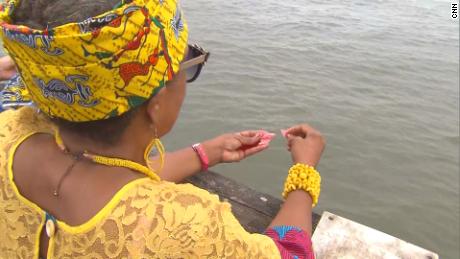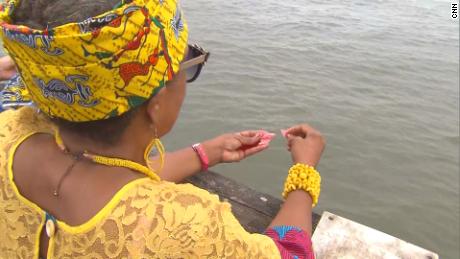 JUST WATCHEDCommemorating 400 years since arrival of enslaved AfricansReplayMore Videos …MUST WATCH
Commemorating 400 years since arrival of enslaved Africans 02:21BREAKFAST BROWSEDisney announces new Star Wars park attractions, major overhaul of Epcot If they change Spaceship Earth, we riot.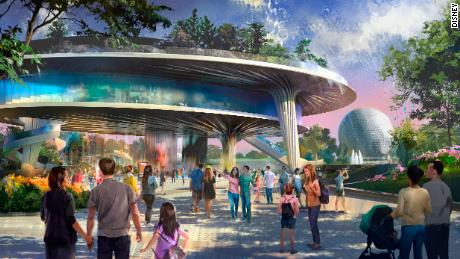 David Ortiz posts first photos since being shot in June Viva Big Papi! Some fans are furious over the retirement of 29-year-old NFL quarterback Andrew Luck Apparently chronic pain, debilitating injuries and personal bodily autonomy aren't as important to some people as their fantasy football rosters.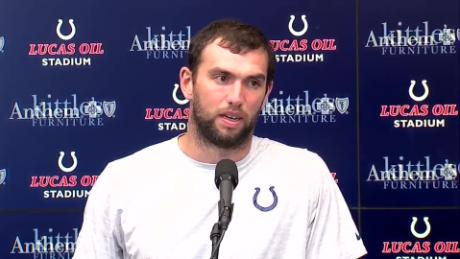 Southwest agents held 'worst driver's license' contest during flight delayThey did it to avoid the much less fun "worst temper tantrum at the check-in desk" contest.The Obamas release their summer playlist And it was required by law to include "Old Town Road."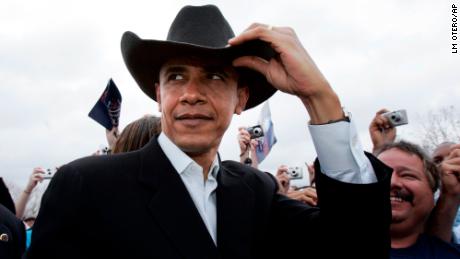 TODAY'S QUOTE"We've got to do a lot more for those who serve us in the armed forces because right now in America we are not honest about mental health. That's just a truth."New York City Mayor and 2020 Democratic Presidential Candidate Bill de Blasio, who was asked about military suicide prevention during a CNN town hall this weekend. De Blasio's father, a decorated military hero, took his own life when de Blasio was 18 years old.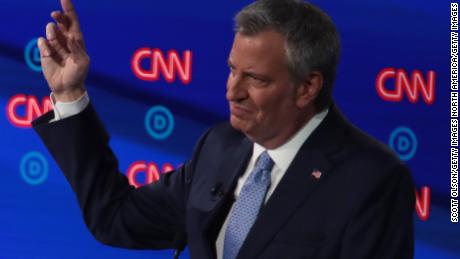 TODAY'S NUMBER52,000The number of illegally imported gun parts federal officials say they've seized from two ports in California. The parts arrived illegally from China and had a combined value of more than $378,000. The US has an arms embargo with China, established after the deadly 1989 crackdown on pro-democracy protesters in Tiananmen Square.TODAY'S WEATHER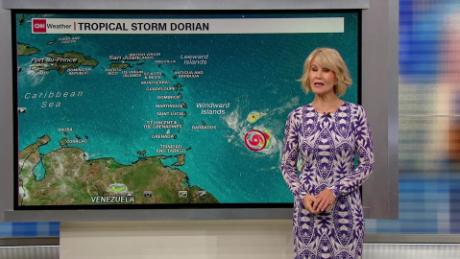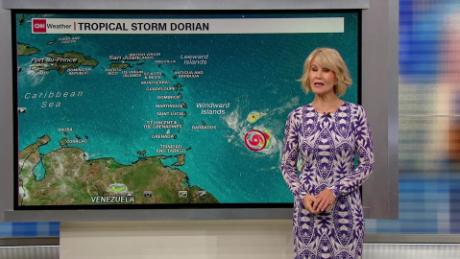 JUST WATCHEDTropical Strom Dorian tracks toward Puerto RicoReplayMore Videos …MUST WATCH
Tropical Strom Dorian tracks toward Puerto Rico 01:40AND FINALLYHow about some serious color therapy?These soothing rainbow art tricks will never get old. (Click here to view)
Source Link:
https://www.cnn.com/2019/08/26/us/five-things-august-26-trnd/index.html
[-0.431159]
Comments
comments