Get '5 Things' in your inbox
If your day doesn't start until you're up to speed on the latest headlines, then let us introduce you to your new favorite morning fix. Sign up here for the '5 Things' newsletter.
(CNN)Marco is petering out, but Tropical Storm Laura is churning into a major hurricane as it heads toward the US Gulf Coast.
Here's what you need to know to Get Up to Speed and On with Your Day. (You can also get "5 Things You Need to Know Today" delivered to your inbox daily. Sign up here.)1. Republican National ConventionNight one of the RNC is complete. Our fact-checkers noted that the event started off with a parade of dishonesty, presenting a misleading portrait of Donald Trump's presidency. Many speakers warned of socialist doom and rampant violence if Trump were not reelected, despite the President and his campaign advisers promising a more optimistic convention than what they claimed Democrats staged last week. Still, there were some aspirational moments, like the speeches from former US Ambassador to the United Nations Nikki Haley and Sen. Tim Scott of South Carolina. Here are the hits and misses from CNN's Chris Cillizza, and four takeaways from the first night.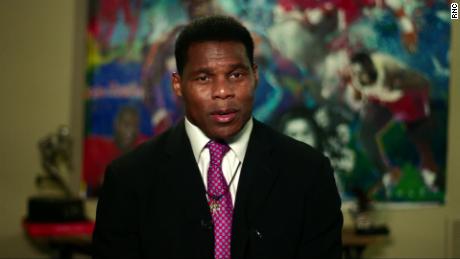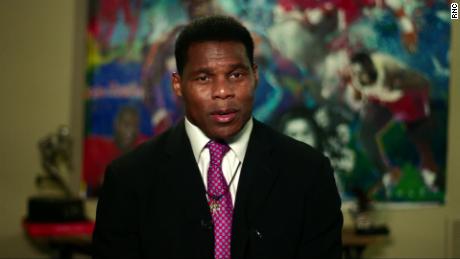 JUST WATCHEDFormer NFL player endorses Trump: He's not a racistReplayMore Videos …MUST WATCH
Former NFL player endorses Trump: He's not a racist 03:02Read More2. Wisconsin shootingProtesters in Kenosha, Wisconsin, took to the streets to vent their anger over the shooting of Jacob Blake by police. Buildings and cars were set on fire last night. Blake, a 29-year-old Black father, was shot in the back multiple times by an officer on Sunday as he tried to enter an SUV. Blake's three young children were in the car when he was shot, the attorney representing his family said. Blake was still in intensive care late yesterday, the lawyer said. Two Wisconsin police officers have been put on administrative leave as authorities investigate. The shooting comes as protesters continue to decry police violence on US streets after the deaths of George Floyd and Breonna Taylor.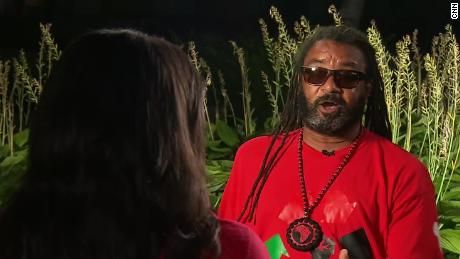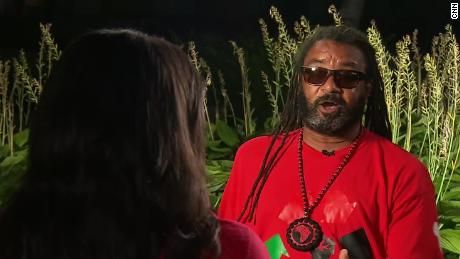 JUST WATCHEDJacob Blake's uncle speaks to CNN about shootingReplayMore Videos …MUST WATCH
Jacob Blake's uncle speaks to CNN about shooting 01:423. CoronavirusSome good news: The average number of new cases and daily deaths from Covid-19 are on the decline, signaling that the virus' surge throughout the US is waning. But now isn't the time to ease up on precautionary measures, experts say. Forecasts for what the fall and winter in the US could look like are grim, and officials warn of some troubling signs across the heartland. Kansas' governor said the state was reporting at least one Covid-19 case in every county, while Kentucky's governor said the state reported more deaths from the virus last week than any other week since the pandemic began. The US has recorded more than 5.7 million infections and more than 177,000 deaths.
JUST WATCHEDHong Kong researchers say man got Covid-19 twiceReplayMore Videos …MUST WATCH
Hong Kong researchers say man got Covid-19 twice 03:344. Jerry Falwell Jr.Embattled evangelical leader Jerry Falwell Jr. agreed to resign as Liberty University's president yesterday but withdrew his resignation when news reports about the decision emerged, the Christian university founded by his late father said. The conversations about his fate followed a series of public controversies about Falwell Jr.'s behavior, including an affair a Miami man said he had with Falwell Jr.'s wife that went on for eight years. Falwell Jr. acknowledged the affair in a statement to CNN. The revelation adds new depth to Falwell Jr.'s swift and remarkable fall from grace. In June, he apologized after deleting a much-criticized tweet that showed one person in black face and another in a Ku Klux Klan hood and robe.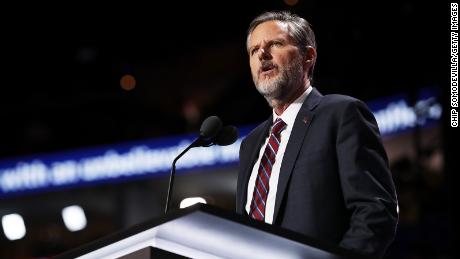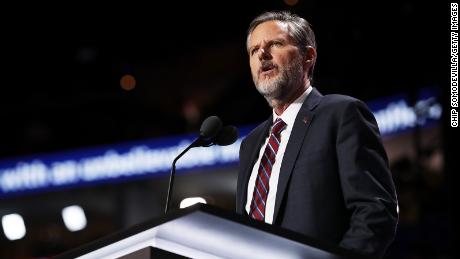 JUST WATCHEDJerry Falwell Jr. embroiled in controversy over affair allegationsReplayMore Videos …MUST WATCH
Jerry Falwell Jr. embroiled in controversy over affair allegations 02:555. IndiaRescue workers in western India are hopeful they can save 19 people still trapped under the rubble of a five-story apartment building that collapsed yesterday in the state of Maharashtra. State and federal first responders are using specially trained dogs to help dig through the remains of the structure, about 90 miles south of Mumbai. Though several floors of the building had completely collapsed, officials believe it's possible survivors still remain. It's not clear what caused the building to collapse. August is monsoon season in India, when intense rains and floods wreak havoc on infrastructure, but authorities also appear to be investigating negligence.
BREAKFAST BROWSEA Black professor said campus security asked her to prove she lived in her own houseSanta Clara University is launching an investigation.Internet searches for anxiety symptoms spiked early in the pandemicWho among us?KFC is suspending its 'finger lickin' good' slogan over the coronavirusIt's probably for the best.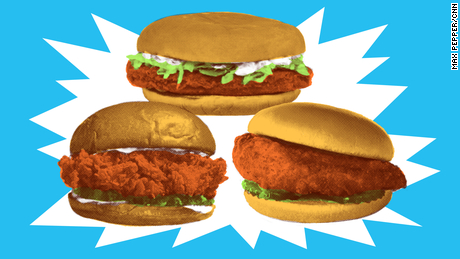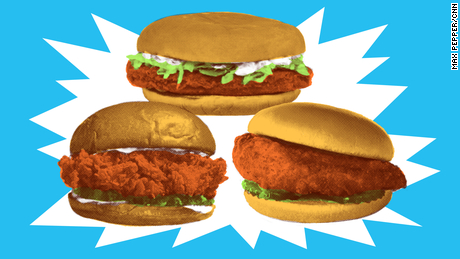 JUST WATCHEDThe chicken sandwich wars are hereReplayMore Videos …MUST WATCH
The chicken sandwich wars are here 01:09Earth's core is younger than previously believed, new research suggestsA mere 1 billion to 1.3 billion years old!NASA is on the hunt for rogue planetsAnd the agency's new space telescope could help identify hundreds of them.
Photos: Cool unmanned space missionsNASA's Wide Field Infrared Survey Telescope, slated to launch in the mid-2020s, has been named the Nancy Grace Roman Space Telescope, after NASA's first chief astronomer.Hide Caption 1 of 22
Photos: Cool unmanned space missionsThis is an artist's concept of the Europa Clipper spacecraft, which will investigate Jupiter's icy moon.Hide Caption 2 of 22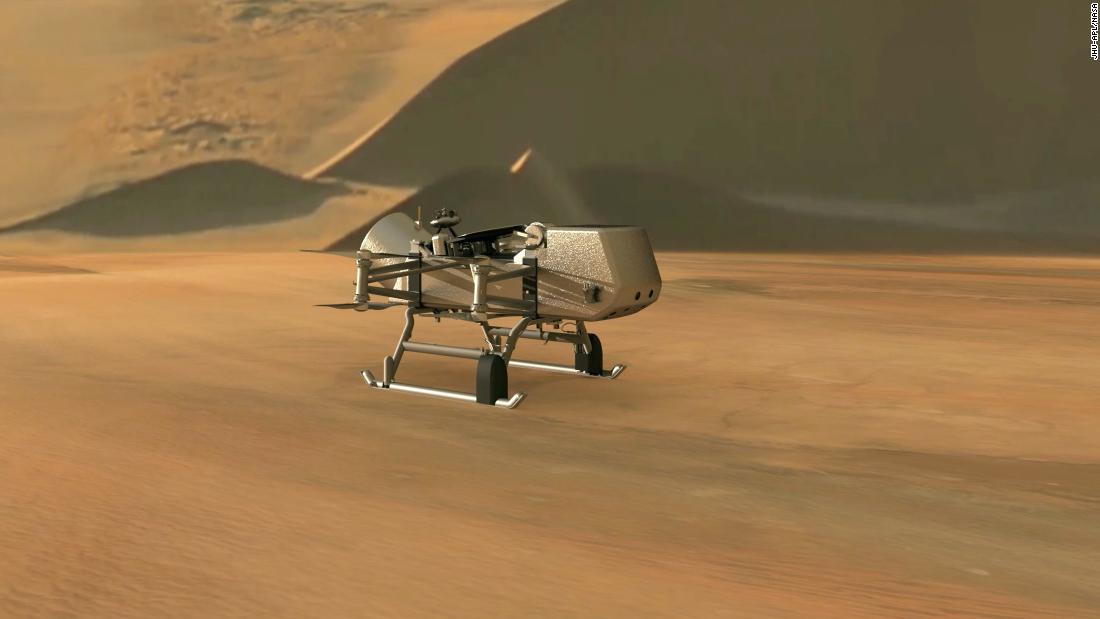 Photos: Cool unmanned space missionsThis illustration shows NASA's Dragonfly rotorcraft-lander approaching a site on Saturn's exotic moon, Titan. Taking advantage of Titan's dense atmosphere and low gravity, Dragonfly will explore dozens of locations across the icy world, sampling and measuring the compositions of Titan's organic surface materials to characterize the habitability of Titan's environment and investigate the progression of prebiotic chemistry.Hide Caption 3 of 22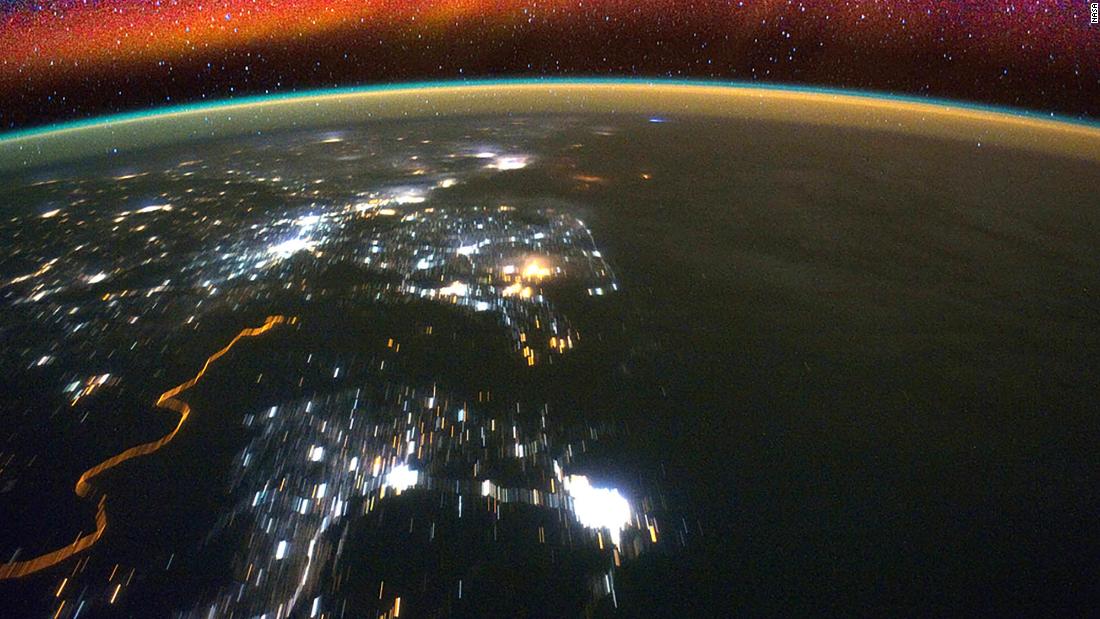 Photos: Cool unmanned space missionsBright swaths of red in the upper atmosphere, known as airglow, can be seen in this image from the International Space Station. NASA's ICON mission will observe how interactions between terrestrial weather and a layer of charged particles called the ionosphere create the colorful glow.Hide Caption 4 of 22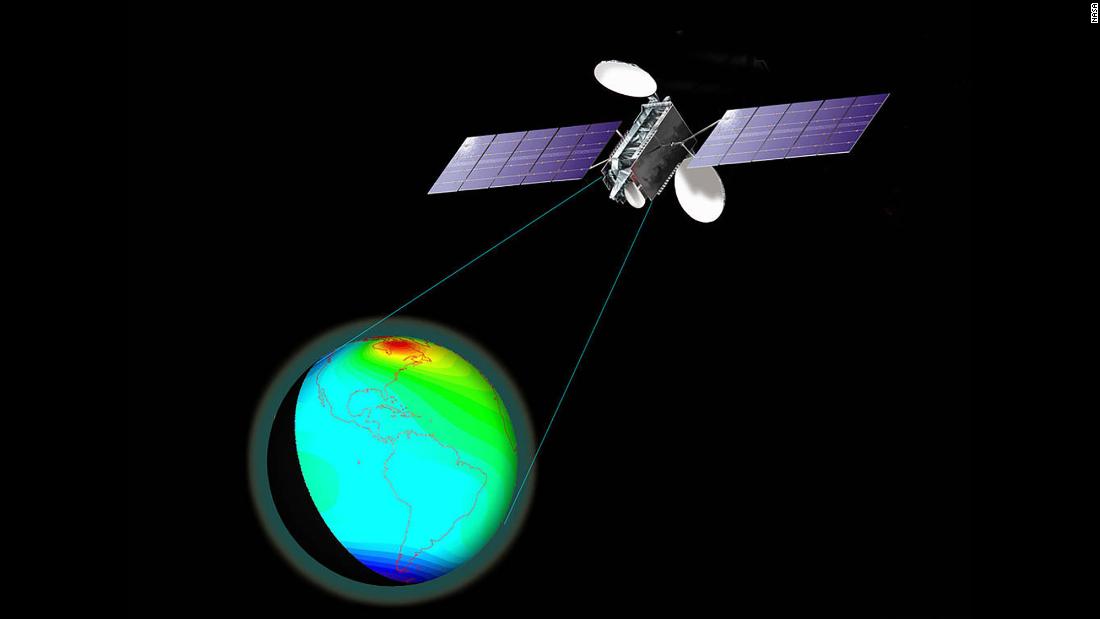 Photos: Cool unmanned space missionsNASA's Global-scale Observations of the Limb and Disk mission — known as the GOLD mission — will examine the response of the upper atmosphere to force from the sun, the magnetosphere and the lower atmosphere.Hide Caption 5 of 22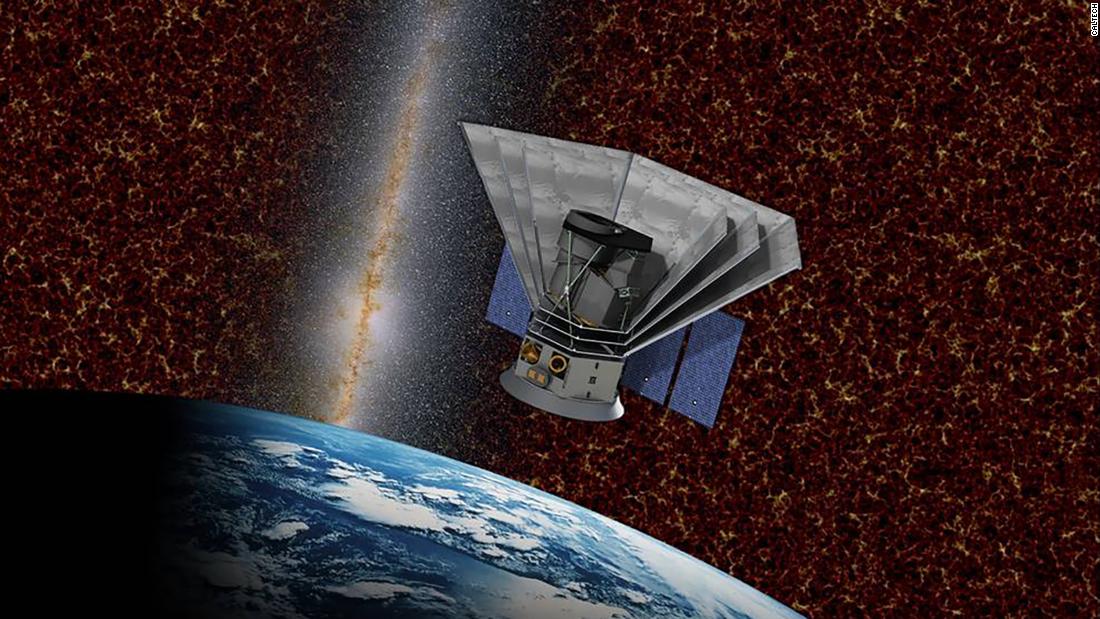 Photos: Cool unmanned space missionsSPHEREx, the Spectro-Photometer for the History of the Universe, Epoch of Reionization and Ices Explorer, will study the beginning and evolution of the universe and determine how common the ingredients for life are within the planetary systems found in our galaxy, the Milky Way. It is targeted to launch in 2023.Hide Caption 6 of 22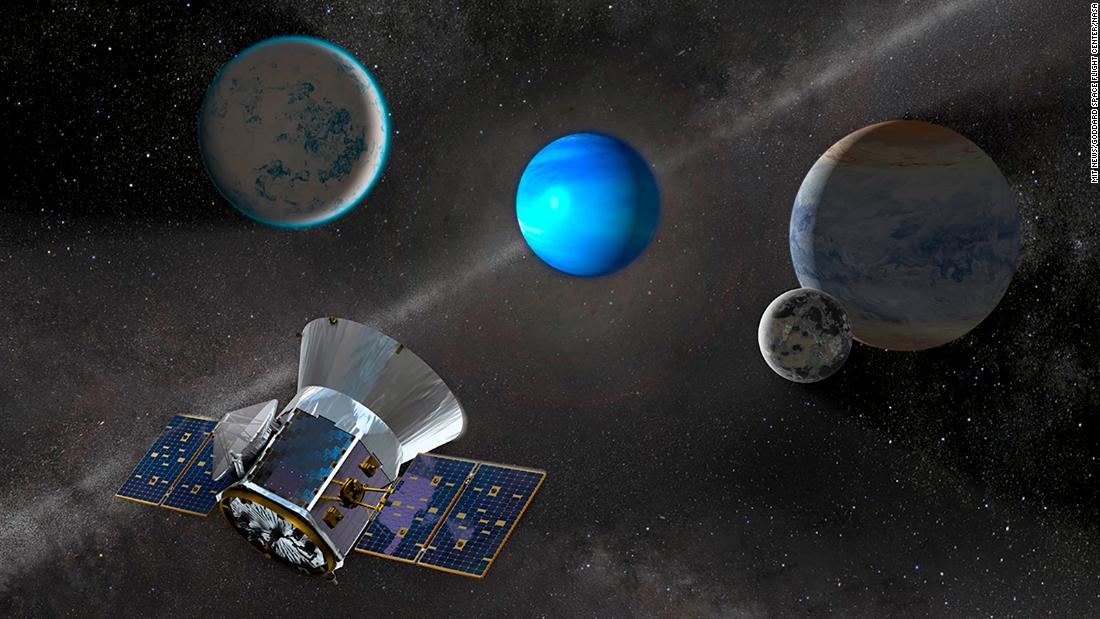 Photos: Cool unmanned space missionsNASA's Transiting Exoplanet Survey Satellite launched in April and is already identifying exoplanets orbiting the brightest stars just outside our solar system. In the first three months since it began surveying the sky in July, it has found three exoplanets, with the promise of many more ahead.Hide Caption 7 of 22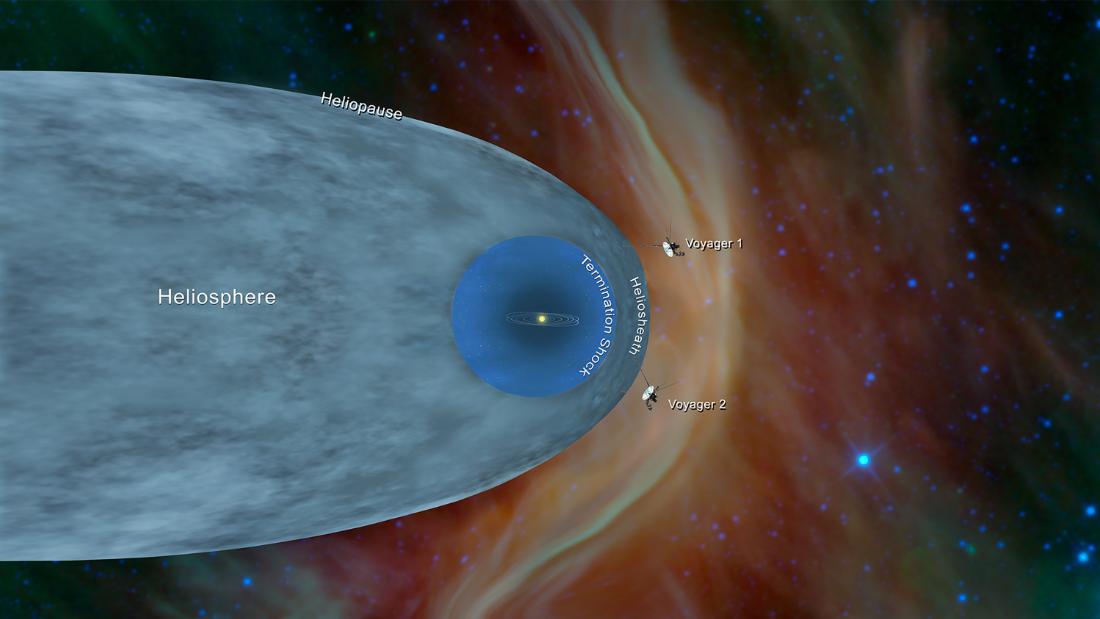 Photos: Cool unmanned space missionsThis illustration shows the position of NASA's Voyager 1 and Voyager 2 probes outside the heliosphere, a protective bubble created by the sun that extends well past the orbit of Pluto.Hide Caption 8 of 22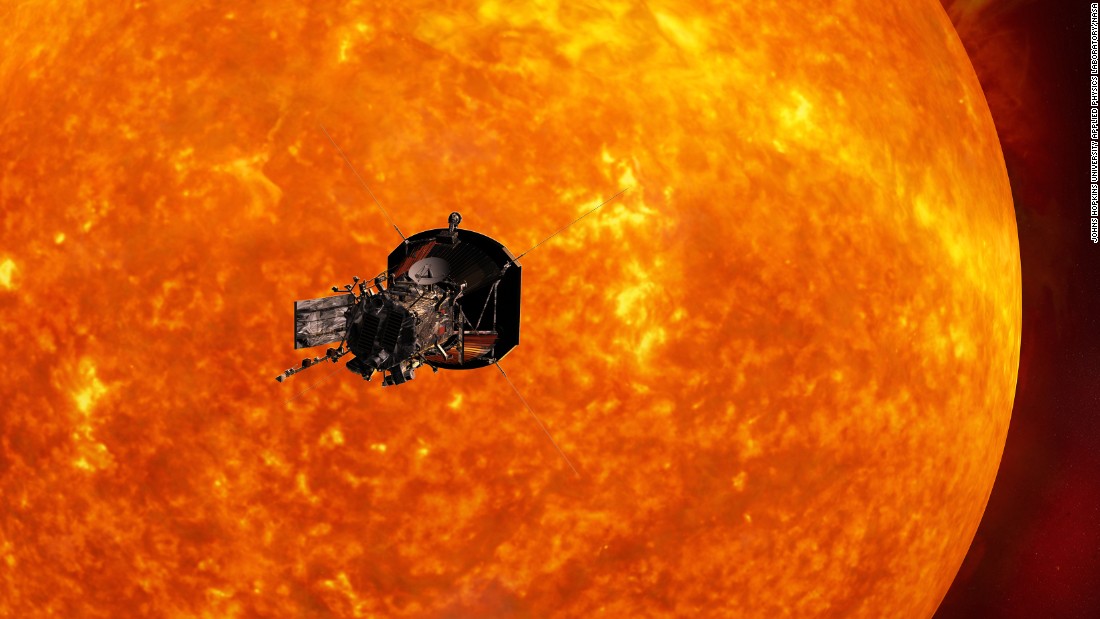 Photos: Cool unmanned space missionsThis is an artist's concept of the Solar Probe Plus spacecraft approaching the sun. In order to unlock the mysteries of the corona, but also to protect a society that is increasingly dependent on technology from the threats of space weather, we will send Solar Probe Plus to touch the sun.Hide Caption 9 of 22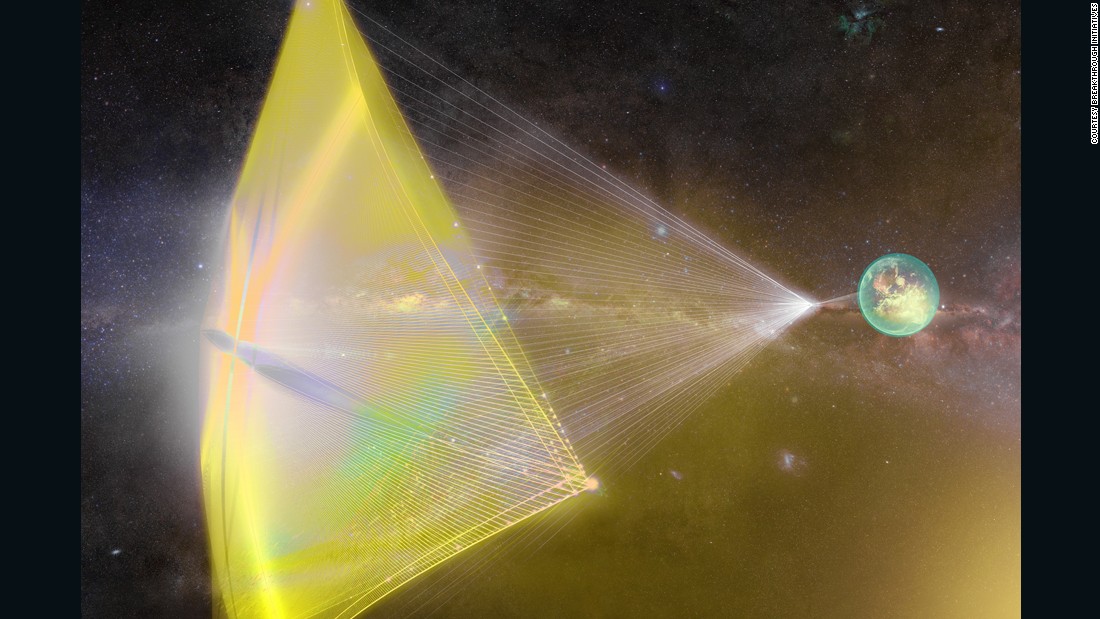 Photos: Cool unmanned space missionsBreakthrough Starshot – This illustration shows light beams from Earth pushing a tiny spacecraft's sail. The proposed Breakthrough Starshot project would send hundreds of "nanocraft" space probes 4.37 light years away — at speeds of up to 100 million miles an hour — to to explore Alpha Centauri, our nearest star system. The ambitious project is many years away from becoming reality.Hide Caption 10 of 22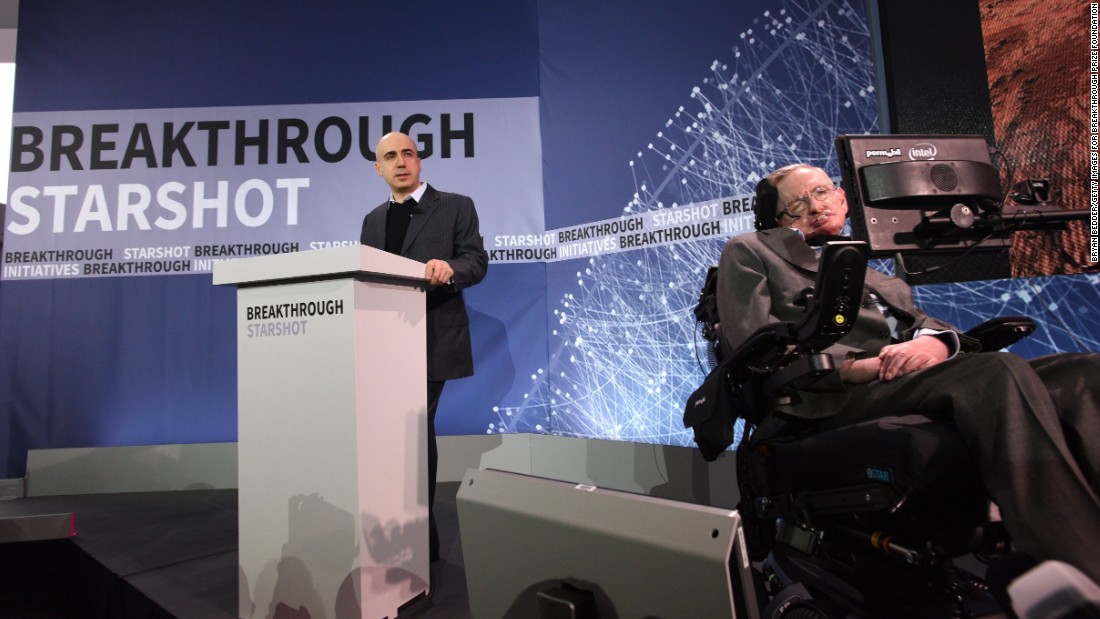 Photos: Cool unmanned space missionsBreakthrough Starshot – Philanthropist Yuri Milner, left, and astrophysicist Stephen Hawking host a press conference to announce Breakthrough Starshot on Tuesday, April 12, in New York City. Facebook co-founder Mark Zuckerberg also sits on the mission's board of directors.Hide Caption 11 of 22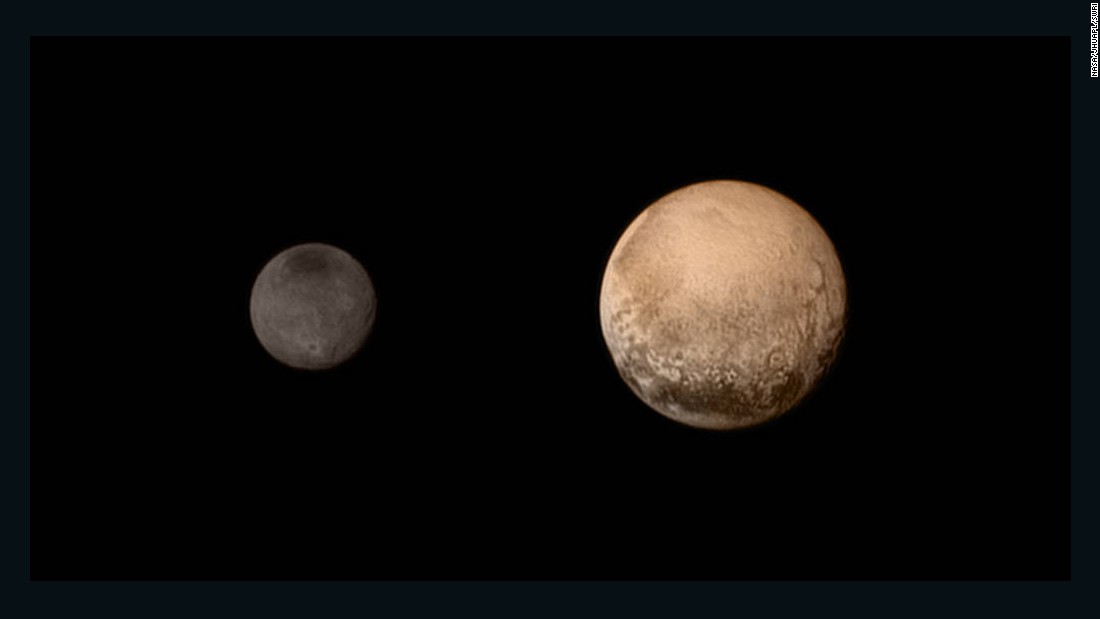 Photos: Cool unmanned space missionsNew Horizons – No spacecraft had ever gone to Pluto before NASA's New Horizons made its fly-by on July 14, 2015. The probe sent back amazing, detailed images of Pluto and its largest moon, Charon. It also dazzled scientists with new information about Pluto's atmosphere and landscape. New Horizons is still going today, heading out into the Kuiper Belt.Hide Caption 12 of 22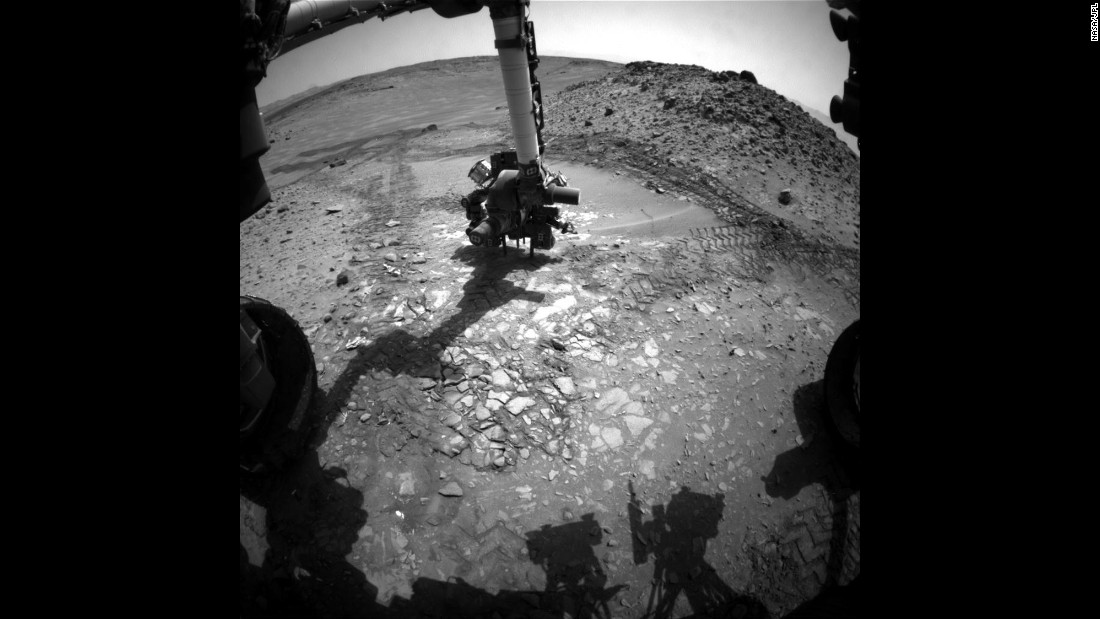 Photos: Cool unmanned space missionsCuriosity Mars Rover – This image shows the Curiosity rover doing a test drill on a rock dubbed "Bonanza King" to see if it would be a good place to dig deeper and take a sample. Curiosity was launched in 2011, and it is the most advanced rover ever built. It's helping scientists determine whether Mars is, or ever was, habitable for life forms.Hide Caption 13 of 22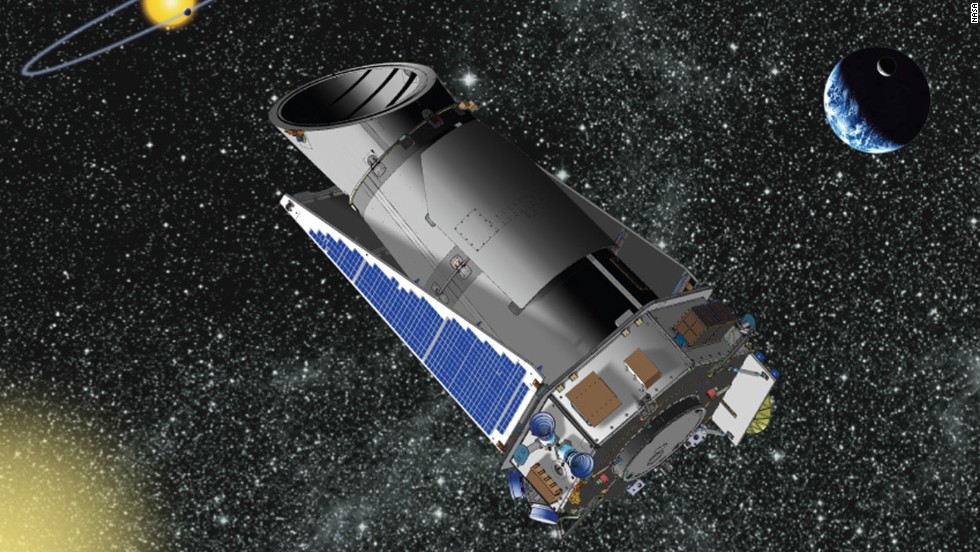 Photos: Cool unmanned space missionsKepler – The Kepler space observatory is the first NASA mission dedicated to finding Earth-size planets in or near the habitable zones of stars. Launched in 2009, Kepler has been detecting planets and planet candidates with a wide range of sizes and orbital distances. Yes, we are still finding new planets.Hide Caption 14 of 22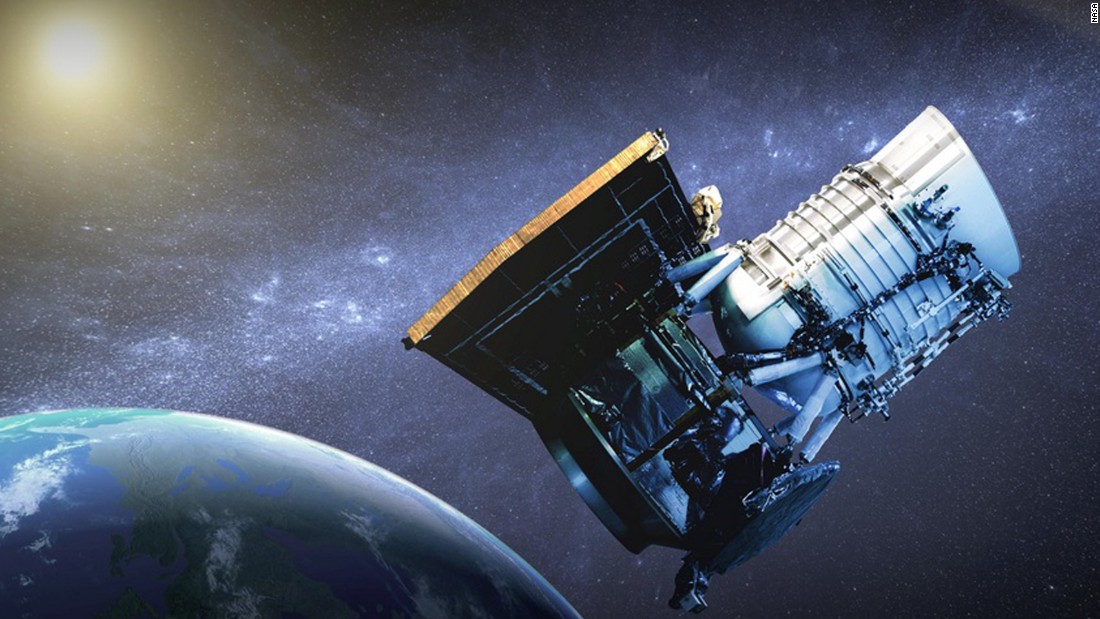 Photos: Cool unmanned space missionsNEOWISE – NASA's infrared-wavelength space telescope called NEOWISE may help make us safer. The space telescope hunts for asteroids and comets, including those that could pose a threat to Earth. During its planned three-year survey through 2016, NEOWISE will identify near-Earth objects, gather data on their size and take other measurements. The probe was launched on December 14, 2009, for its original mission — to perform an all-sky astronomical survey. The probe was put in hibernation for several years, but it was fired up again in December 2013 to hunt for asteroids. Its images are now available to the public online.Hide Caption 15 of 22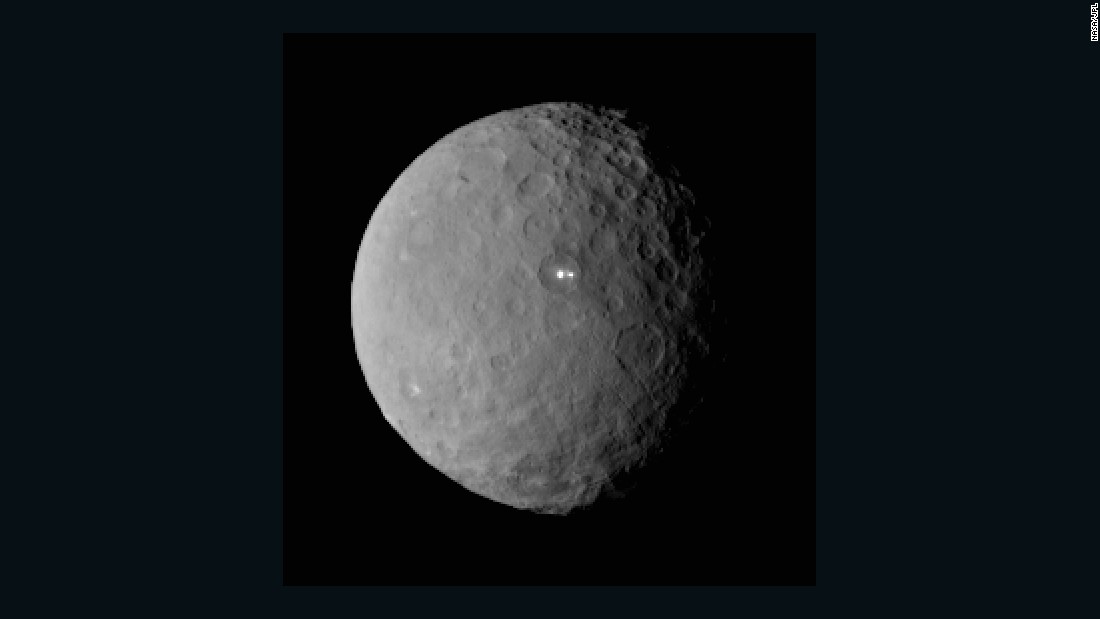 Photos: Cool unmanned space missionsDawn – NASA's Dawn spacecraft began orbiting the dwarf planet Ceres in March. Scientists were surprised by the large white spots shining on Ceres, seen above. On its way to Ceres, Dawn spent time studying the proto-planet Vesta in 2001. Ceres and Vesta are the two most massive bodies in the main asteroid belt between Mars and Jupiter. The mission, launched in 2007, is giving scientists new knowledge of how the solar system formed and evolved.Hide Caption 16 of 22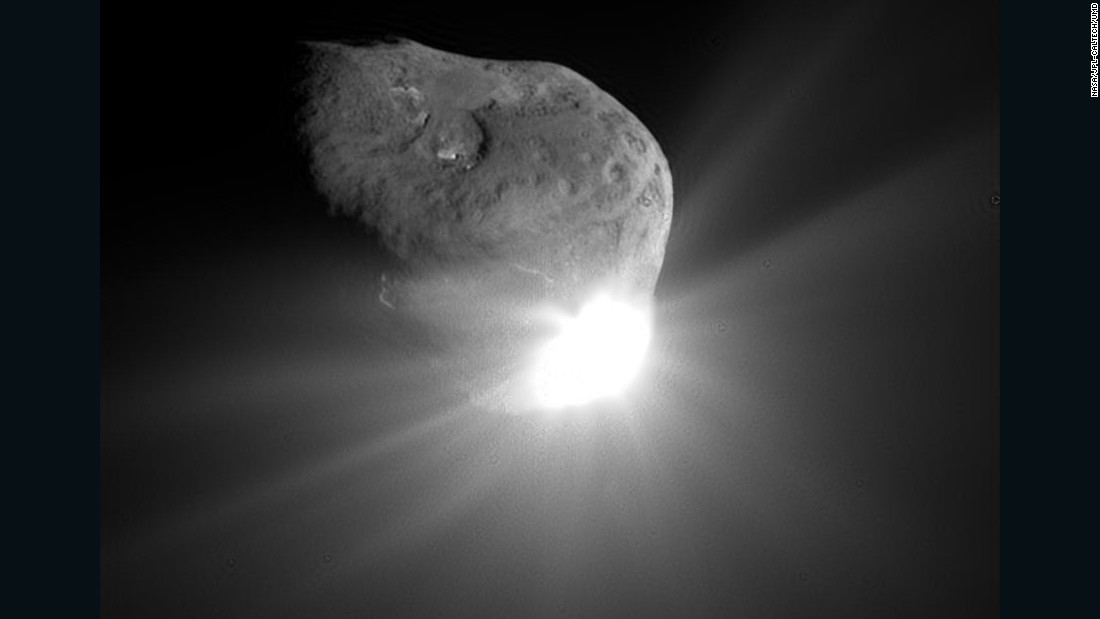 Photos: Cool unmanned space missionsDeep Impact/EPOXI – NASA's Deep Impact spacecraft was launched on January 12, 2005, and it traveled 268 million miles (431 million kilometers) to hurl its coffee table-sized probe into comet Tempel 1 on July 4, 2005. This image of Tempel 1 was taken by Deep Impact's camera 67 seconds after the probe hit the comet. Scattered light from the collision saturated the camera's detector and caused the bright splash seen in this image. The Deep Impact mission was supposed to end a few weeks later, but NASA approved an extension and renamed the spacecraft EPOXI and sent it on to fly by Comet Hartley 2 in November 2010. The probe stopped communicating with mission managers in September 2013 and was declared lost.Hide Caption 17 of 22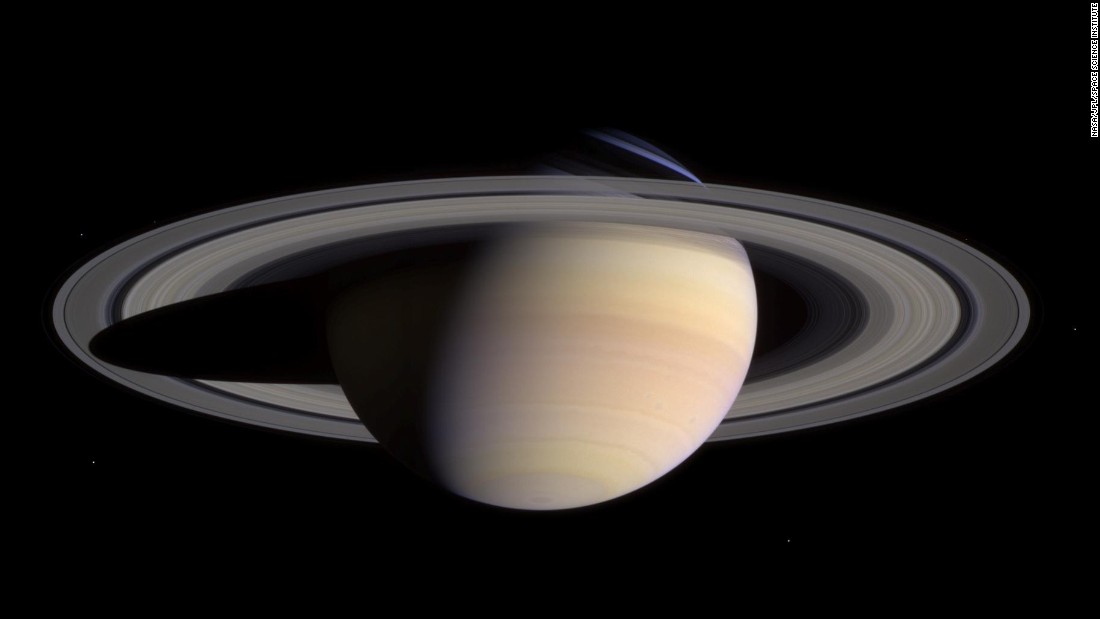 Photos: Cool unmanned space missionsCassini – The Cassini spacecraft ended its mission in 2017. The probe was launched on October 15, 1997, from Cape Canaveral Air Force Station in Florida. It arrived at Saturn on June 30, 2004. The spacecraft dropped a probe called Huygens to the surface of Saturn's moon Titan. It was the first landing on a moon in the outer solar system.Hide Caption 18 of 22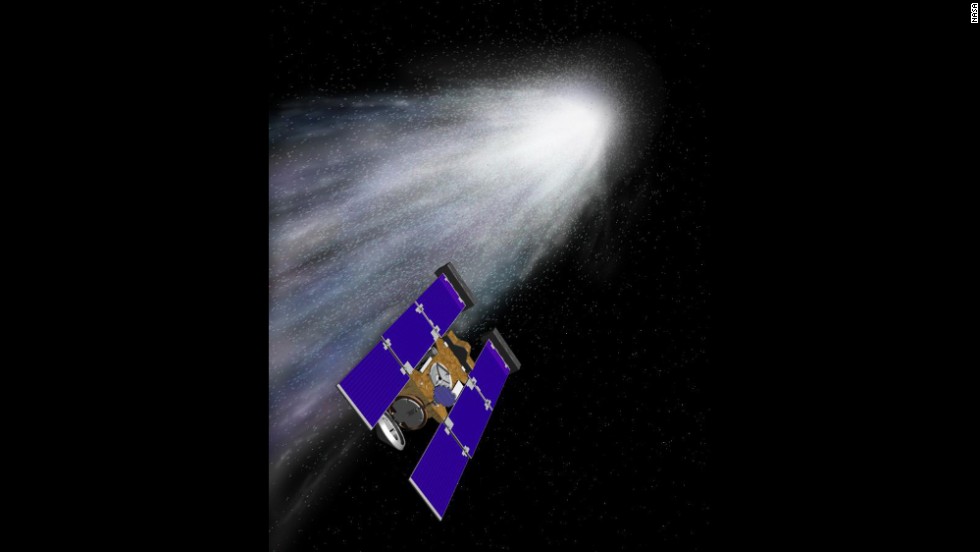 Photos: Cool unmanned space missionsStardust – The Stardust spacecraft was launched on February 7, 1999, from Cape Canaveral, Florida. After traveling 3.5 billion miles (5.6 billion kilometers), the spacecraft made history by capturing images of asteroid Annefrank and collecting samples of comet Wild 2 and successfully returning them to Earth. It also took spectacular images of comet Tempel 1. The probe's mission ended on March 25, 2011, when mission managers put it in safe mode and turned off the transmitter for the last time.Hide Caption 19 of 22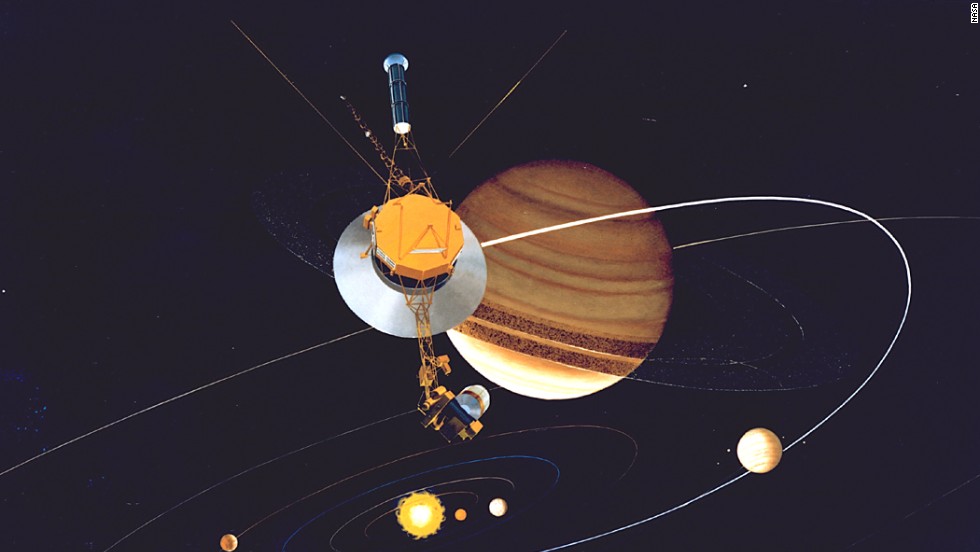 Photos: Cool unmanned space missionsVoyager 1 and Voyager 2 – Of all the NASA missions, none has visited as many planets, rings and moons as the twin Voyager 1 and Voyager 2 spacecraft, which were launched in 1977. Each probe is much farther away from Earth and the sun than Pluto. In August 2012, Voyager 1 made the historic entry into interstellar space, the region between stars. Scientists hope to learn more about this region when Voyager 2 reaches interstellar space. Both spacecraft are still sending scientific information back to NASA.Hide Caption 20 of 22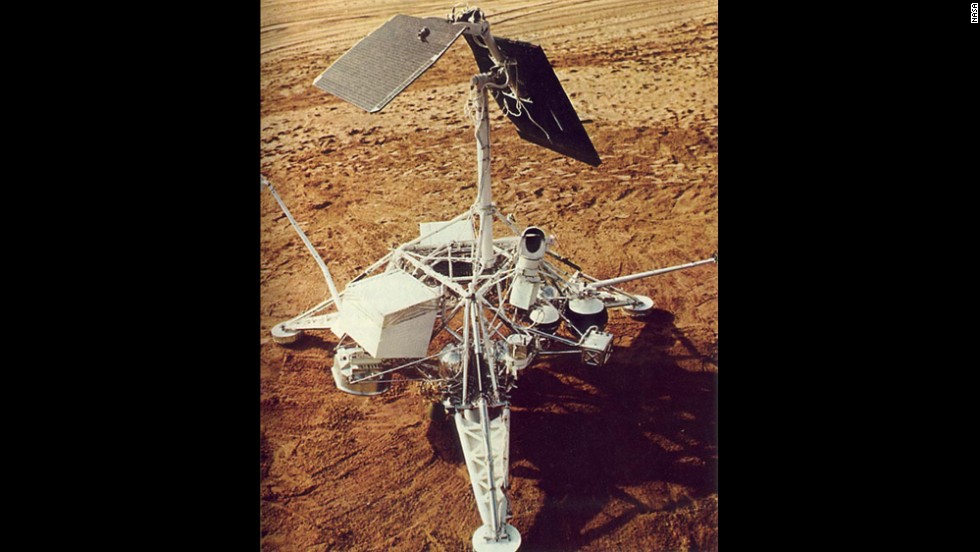 Photos: Cool unmanned space missionsSurveyor – Surveyor 1 was the first U.S. spacecraft to make a soft landing on the Moon. The program ran during the mid-1960s and was declared a success. The program's focus eventually switched to support of the Apollo program.Hide Caption 21 of 22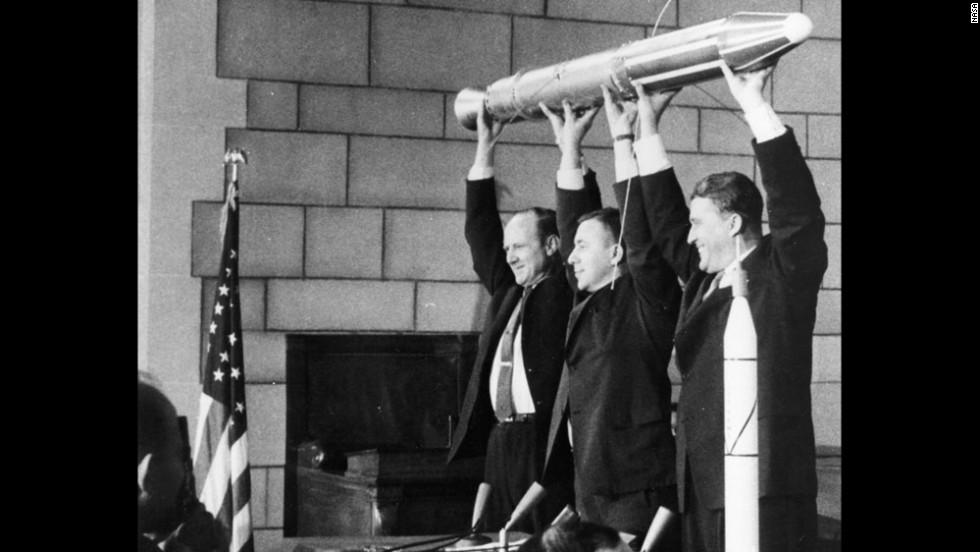 Photos: Cool unmanned space missionsExplorer 1 – A model of Explorer 1, America's first satellite, is held by, from left, NASA official William Pickering, scientist James Van Allen and rocket pioneer Wernher von Braun. The team was gathered at a news conference at the National Academy of Sciences in Washington to announce the satellite's successful launch. It had been launched a few hours before, on January 31, 1958.Hide Caption 22 of 22


















TODAY'S NUMBER1.1 millionThe number of acres that have been scorched by California's wildfires since August 15. That's more than five times the size of New York City, or like the entire state of Rhode Island getting set ablaze.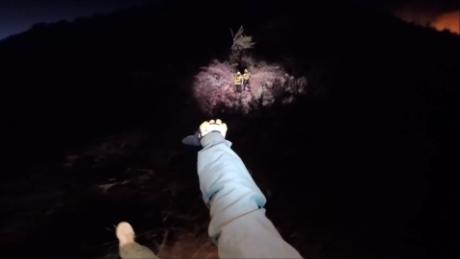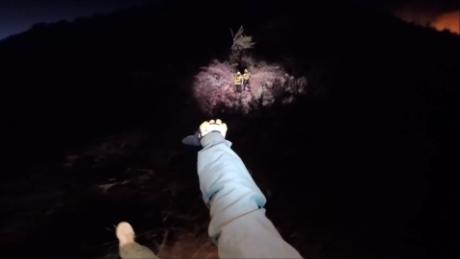 JUST WATCHEDDramatic video shows firefighters rescued from California wildfireReplayMore Videos …MUST WATCH
Dramatic video shows firefighters rescued from California wildfire 00:59TODAY'S QUOTE"I'll submit that I know very little about a postage stamp."Postmaster General Louis DeJoy, when questioned by Democratic Rep. Katie Porter on the cost to mail a greeting card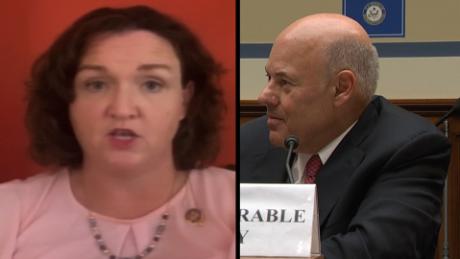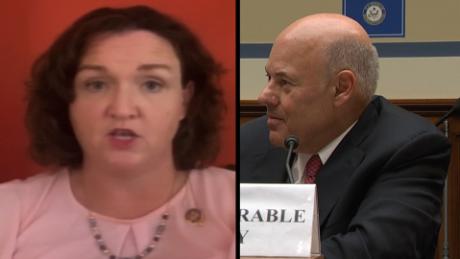 JUST WATCHEDLawmaker stumps postmaster general with postcard questionReplayMore Videos …MUST WATCH
Lawmaker stumps postmaster general with postcard question 03:15TODAY'S WEATHER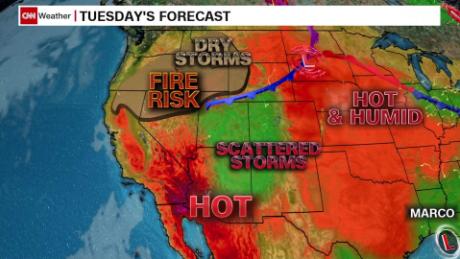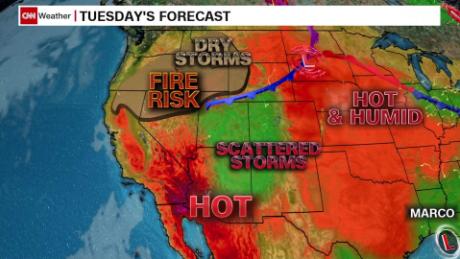 JUST WATCHEDCalifornia continues to struggle with fire threatReplayMore Videos …MUST WATCH
California continues to struggle with fire threat 01:19Check your local forecast here>>>AND FINALLYJust a man and his dogThis man and his pup have walked more than 18,000 miles through dozens of countries. Suddenly, that morning walk doesn't sound so bad, huh? (Click here to view.)
Source Link:
https://www.cnn.com/2020/08/25/us/five-things-august-25-trnd/index.html
400 Bad Request
Request Header Or Cookie Too Large
Comments
comments