New Delhi (CNN)Five female anti-trafficking activists were gang-raped in the eastern Indian state of Jharkhand, police said Friday, the same region where two teens were raped and then set on fire last month.
The latest incident took place on Tuesday afternoon in Kochang village in Khunti district, a tribal area in the state, according to Amol Homkar, deputy inspector general of police in Jharkhand's capital, Ranchi.The five women and three men were performing a street play on the issue of human trafficking when a group of armed men on bikes disrupted the performance.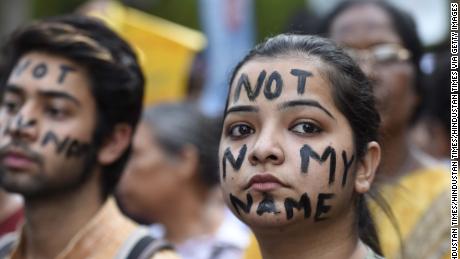 India's problem with rape: Do women feel safe? They were taken to a nearby forest where the women were raped and the men were beaten up. They were released around three hours later, police saidThis is the latest high-profile rape case in India, a country grappling with the scourge of sexual violence.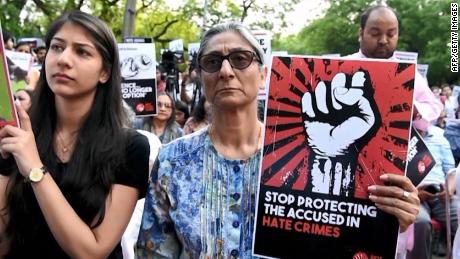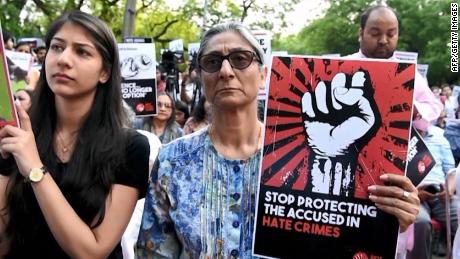 JUST WATCHEDSeries of rape cases spark protests in IndiaReplayMore Videos …MUST WATCH
Series of rape cases spark protests in India 03:08Read MoreAround 100 sexual assaults are reported to police in India every day, according to the National Crime Records Bureau. There were nearly 39,000 alleged attacks in 2016, an increase of 12% from the previous year.Police said an initial complaint was filed on Wednesday evening. The men and women worked for Asha Kiran, an NGO supported by a local Roman Catholic missionary that raises awareness about human trafficking. Asha Kiran runs a shelter in Khunti for girls and young women who leave their homes in search of work and often end up as domestic workers and victims of sex trafficking. The shelter provides them with counseling, formal education, and vocation and skill development. CNN has reached out to Asha Kiran and the Jharkhand Anti-Trafficking Network for comment. Reward announced for information on suspectAs many as nine people were brought in for questioning, authorities said. According to the investigation, two of the men were carrying small guns. Police also discovered that the men had recorded a video of the incident and had threatened the women, telling them to not report the crime.Police believe they have identified one of the suspects, RK Mallick, additional director general of police operations in the state, told CNN.The suspect's whereabouts are unknown, so authorities announced a reward of 50,000 rupees ($737) for whoever helps locate him.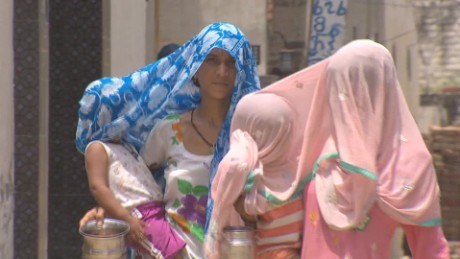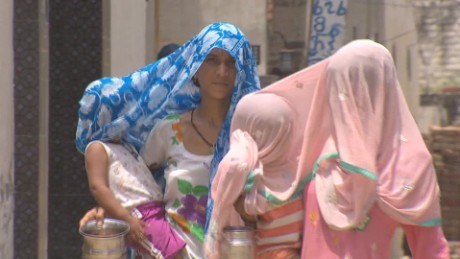 JUST WATCHEDIndia: Women, class, and discriminationReplayMore Videos …MUST WATCH
India: Women, class, and discrimination 03:18Officials believe the rapists are members of a tribal community that is hostile to outsiders. "They do not believe in the state government. The individuals were attacked because they were outsiders. This is a problem in the area and the police are doing work to educate villagers about this," said Homkar.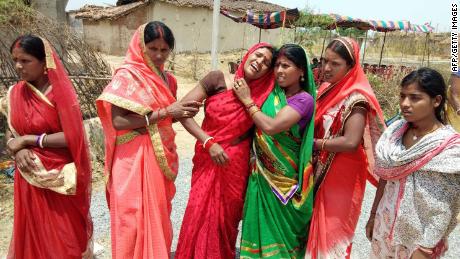 Second teenager allegedly raped and set ablaze within days in IndiaThe rape and burning of two teen girls last month in Jharkand sparked outrage and protests.Thousands of people took to the streets across the country in late April, in some of the largest demonstrations seen in India since the highly publicized rape and murder of a female college student in Delhi in 2012.In another case, the country's Supreme Court ruled that the trial of the men accused of raping and killing an eight-year-old Muslim girl in the north of country must be moved to a different state, following threats leveled against the victim's family.
Source Link:
https://www.cnn.com/2018/06/22/asia/india-gang-rape/index.html
[-0.570915]
Comments
comments