Shopping for Christmas gifts can be a weird experience. That is, if you do it right.
Anyone can shop for normal gifts, but the true Christmas spirit is in giving items that people hadn't realized they wanted.
That's where HuffPost Weird News can help. Once again, we've scoured the world for the weird gifts that will shock and delight the people on your gift list.
And yes, some people really do want a phone shaped like a banana. Thanks for asking.
Beardaments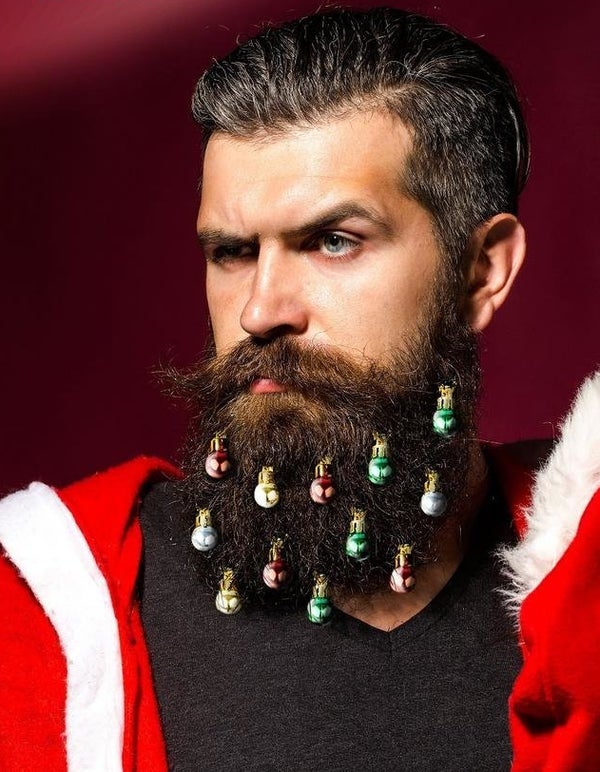 Beardaments.com What good is having a bushy beard if you can't dress it up during the holidays? (It's a rhetorical question. I can't actually hear you.) Beardaments are mini ornaments designed to fit on one's whiskers. Don't be surprised if your nearsighted friends just think you had a messy meal — until they get up close, of course. For extra sparkle, you can get a version that lights up your face. Help! A Dinosaur Is Stuck In My Christmas Sweater!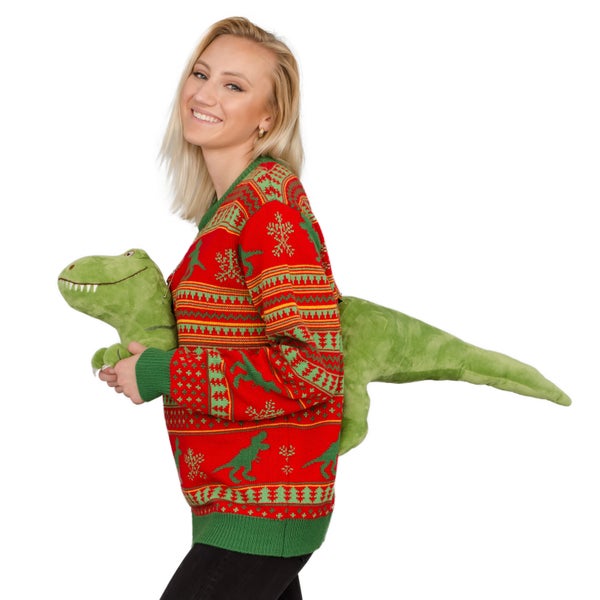 UglyChristmasSweater.com This ugly sweater turns the holiday from Xmas to T. rexmas, a celebration you never knew you needed — until this second. You're bound to get lots of attention in this sweater, but be careful what you eat, because that dinosaur's head is likely to get covered in all sorts of food stains by night's end. Giant Inflatable Bottle Of Ranch Dressing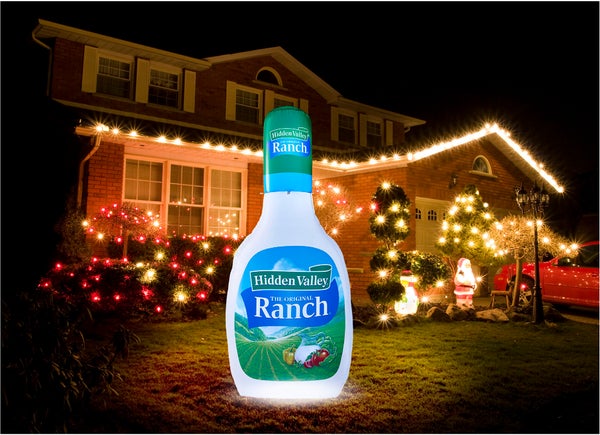 shop.hiddenvalley.com Want a lawn display that looks good all year round? Well, while you wait for that one, you can always get this giant inflatable of Hidden Valley Ranch Dressing. Trust me, it will be worth it just to see the expression on people's faces. Hopefully, one of your neighbors has an inflatable Buffalo wing. Wine Bottle Stopper That Looks Like A Mouse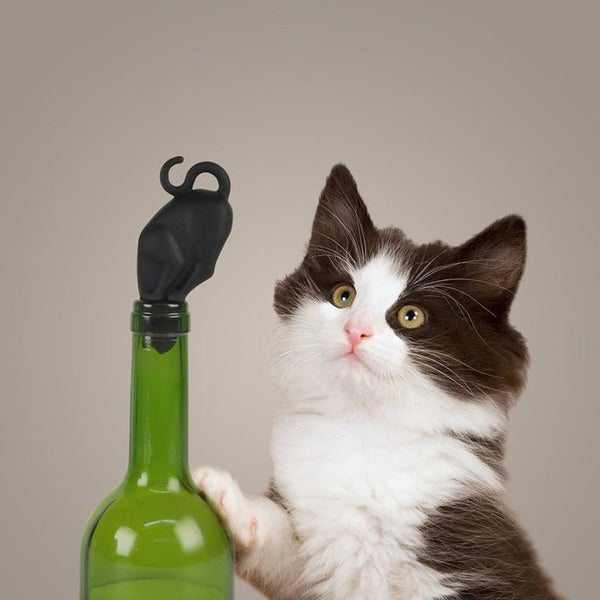 Houzz.com Want to get your cat more interested in wine? Don't we all? A first step might be this bottle stopper shaped like a mouse. Or not. Hairy Santa Bod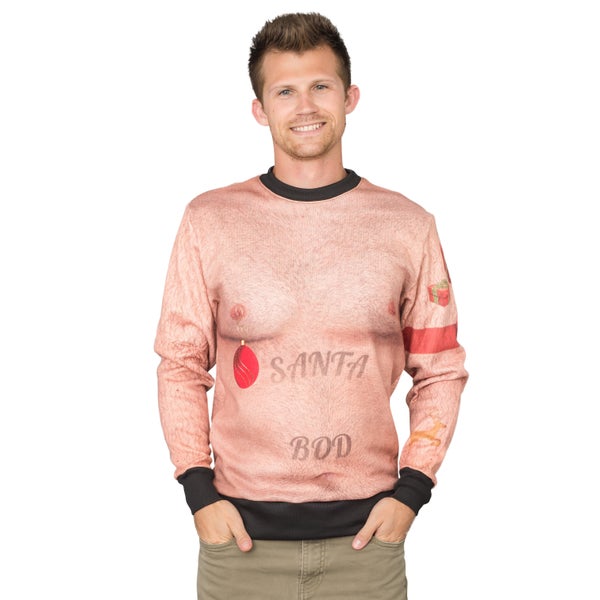 UglyChristmasSweater.com It used to be that Christmas sweaters were ugly in a gaudy way. Now, they're just plain ugly. But that's a feature, not a bug! Talking Trump Bottle Opener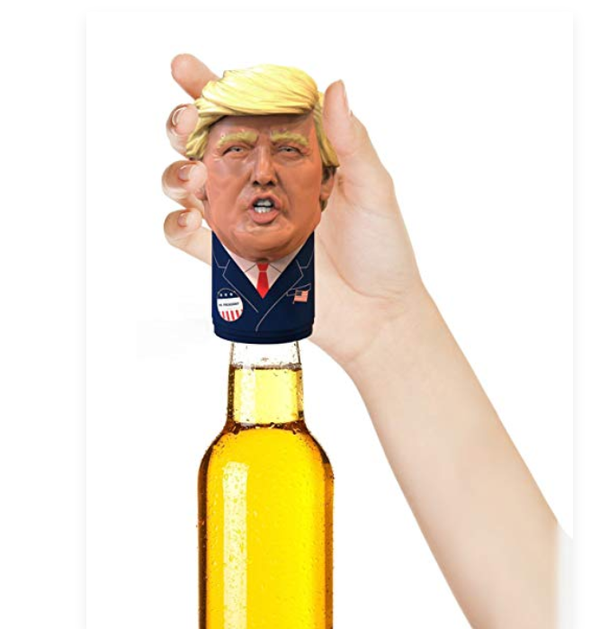 BottlePops.com Since it's likely that Donald Trump has driven many of your friends to drink, the least he can do is help open their bottles. Although this bottle opener talks like Trump, the quotes are fictional ones recorded by a Trump impersonator, which actually makes them more accurate than the president's. William Shakespeare Tissue Box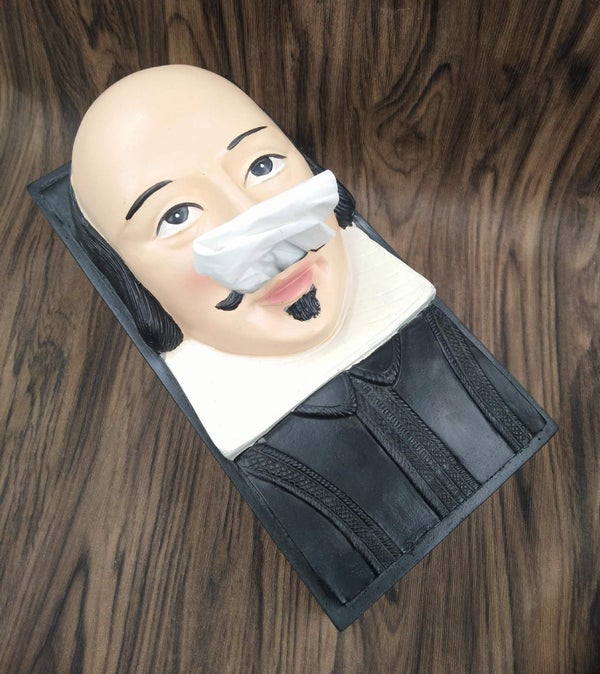 TheApolloBox.com Does your Shakespeare-loving friend come across as a little snot? Well, here's a gift that really blows. 'Breaking Bad' Incense Burner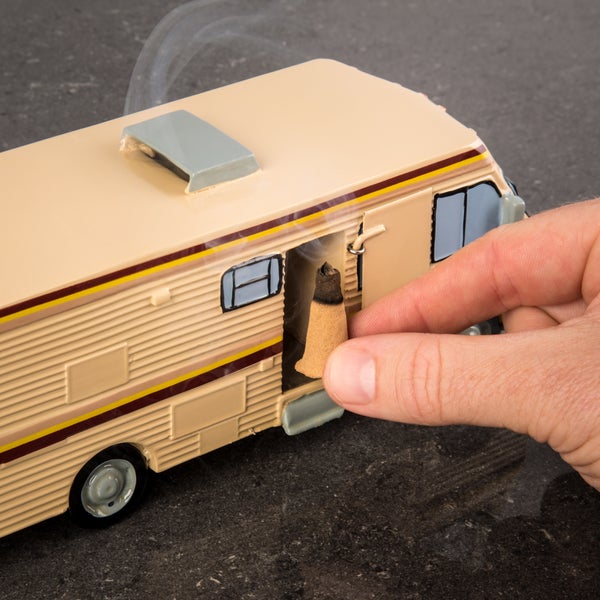 ThinkGeek.com Looking for an incense burner for the "Breaking Bad" fan in your life? Don't meth around with cheap imitations when you can get one that looks just like Walter White's trailer. Spider Nose Warmer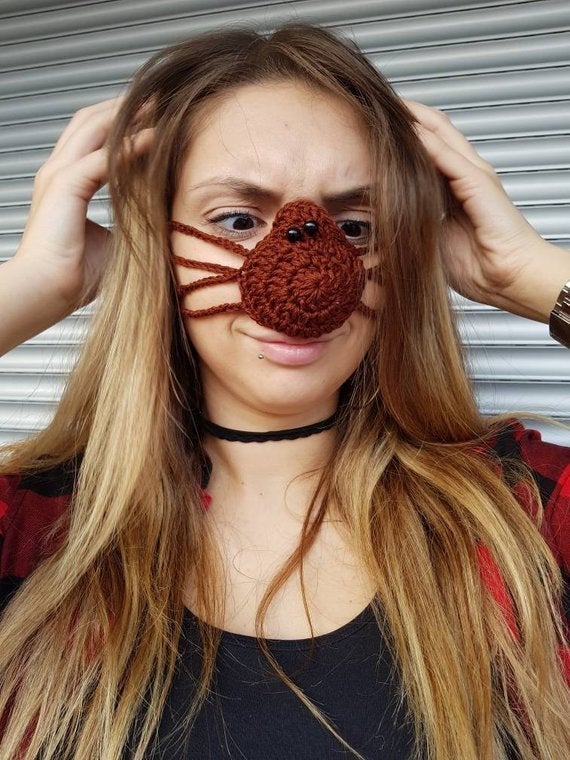 Etsy.com Who said keeping your nose warm had to be stylish? Obviously, it doesn't, as this spider-shaped nose warmer proves. Of course, if your biggest worry is a cold nose, fashion may not be your biggest concern. Death Star Tree Topper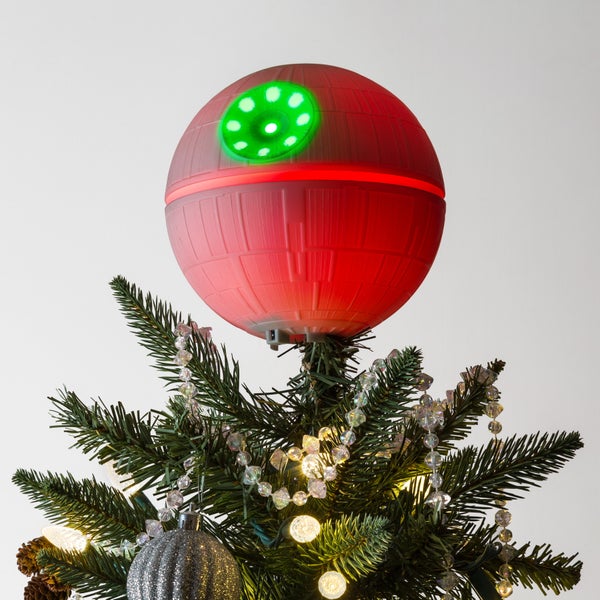 ThinkGeek.com Why put on a star on your tree when you can have a Death Star? This replica tree topper is a perfect way to celebrate the holidays while looking out for rebel hordes. Crappie Plunger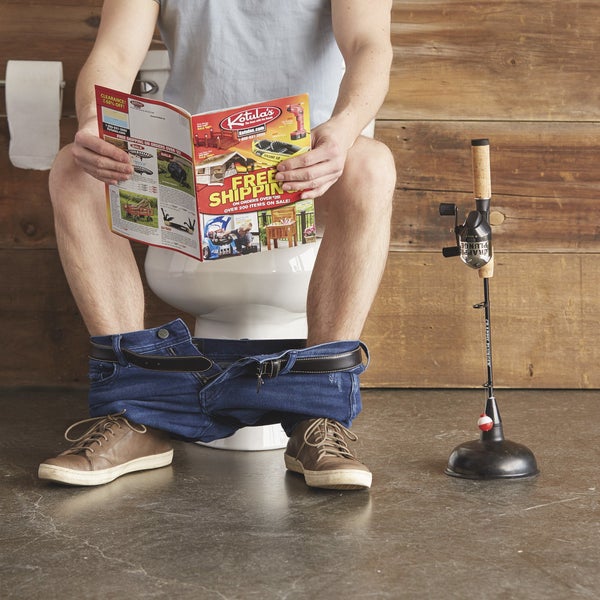 Kotulas.com If you got fishing nuts on your gift list, they will fall for this pole-shaped plunger hook, line and sinker. Ugly Christmas Sweater Necklace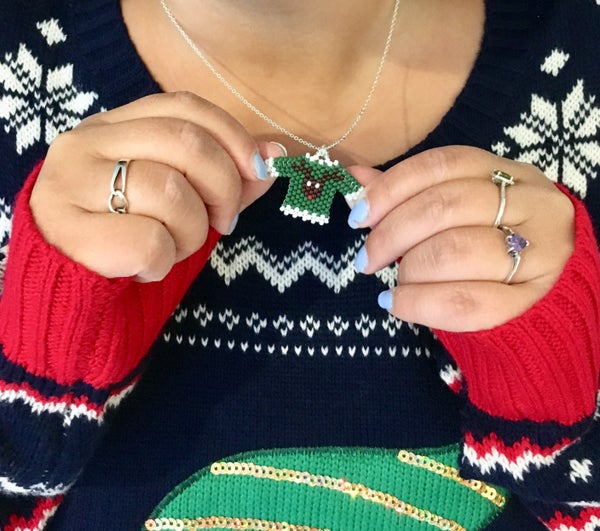 Etsy.com Ugly sweaters don't have to be sweaters. They can be necklaces too. Santa Drops A Deuce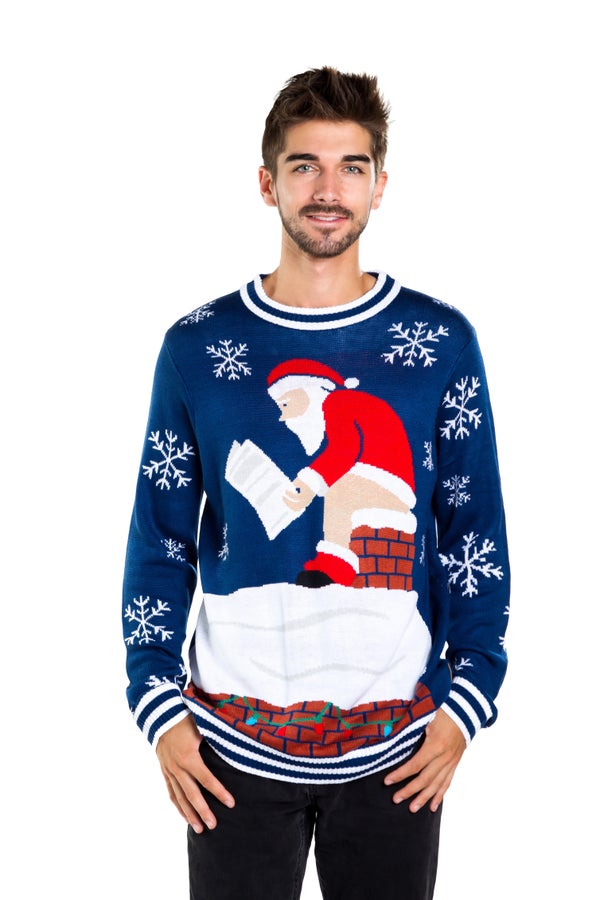 TipsyElves.com This Christmas sweater answers a question you never wanted answered: How does Santa answer nature's call when he's flying around the world? Talking President Predicto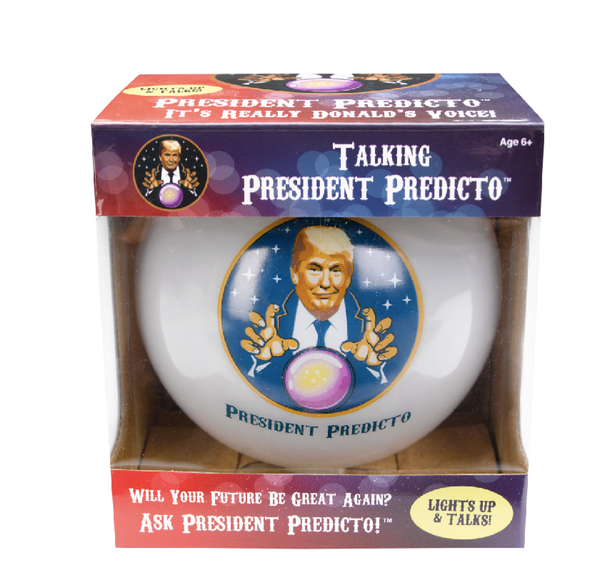 KamhiWorld.com Need to know what the future holds? Why not ask a guy incapable of telling the truth? This talking Divining Donald globe uses real Trump quotes to predict your future. You can probably predict which of your friends or family members will actually like this. Alice Cooper Figurine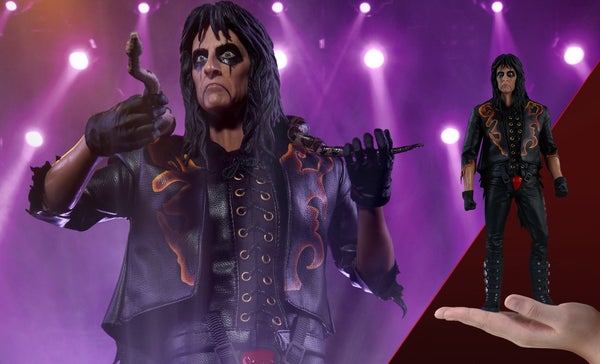 SideshowToy.com Alice Cooper probably fits in better with Halloween than Christmas, but this collectible figurine of the heavy metal legend is perfect for the person whose favorite time of year is when school's out. Cat Butt Scratch And Sniff Book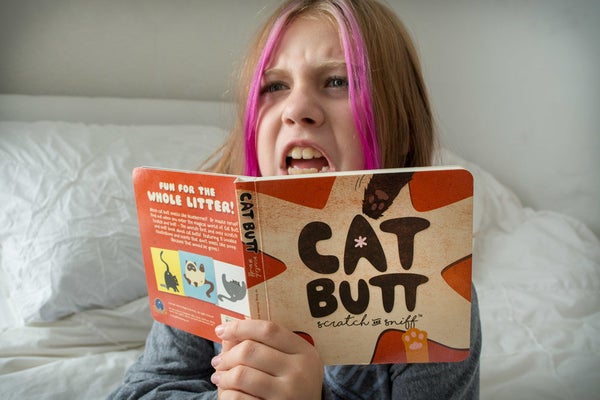 CatButtScratchAndSniff.com Looking for another book to add to the pantheon of great literature? Sorry, you won't find that in this guide, but you could get a book that lets you scratch and sniff pictures of cat's posteriors. It's not exactly "A Visit From St. Nicholas," but it should make interesting bedtime reading (and smelling), regardless. Snowman Bong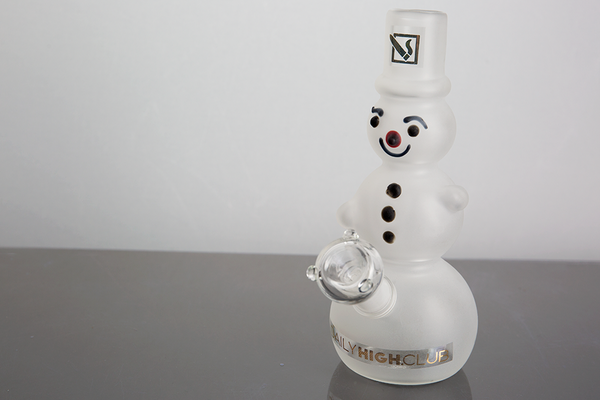 DailyHighClub.com Weeding out gifts for the stoners in your life? Surely, a bong shaped like Frosty the Snowman won't leave them cold. Inflatable Cup Of Noodles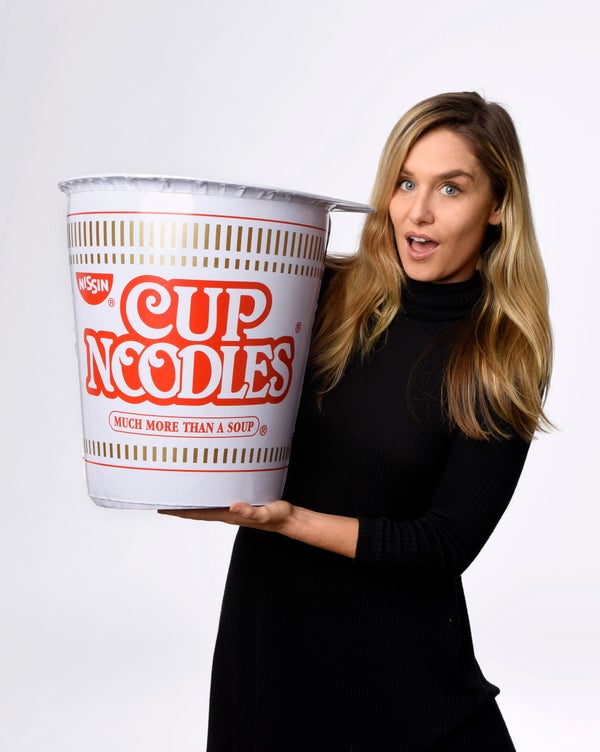 Nissin Noodles Can't figure out what to get the person who has everything? Give an inflatable Cup of Noodles canister. It's worth it just to see the expression on the person's face after opening it. Recipient: What is it?You: An inflatable Cup of Noodles canister.Recipient: No noodles?You: No noodles.Recipient: What do I do with it?You: Blow it up and wonder why I gave it to you, I guess.Recipient: Thanks. I think. Superduck Coverup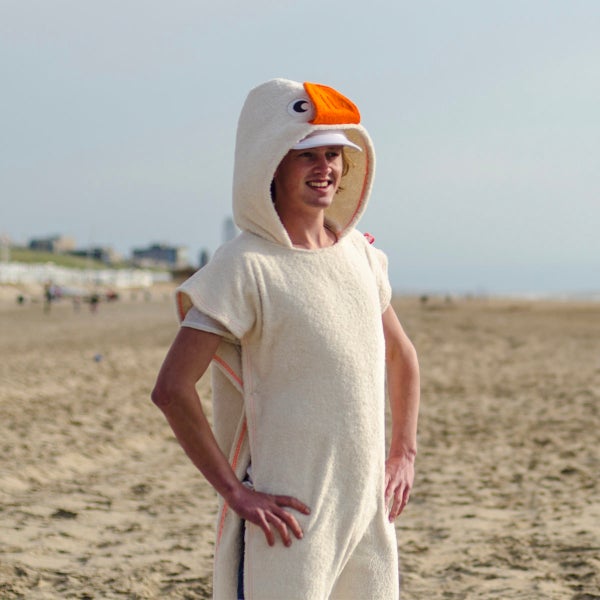 Superduck.me OK, you just got out of the water, you're wet, and you need to dry off. There's a problem, though. "I wish I had a towel that would somehow make me resemble a cartoon duck" is the thought running through your mind. Fret no more, because the Superduck Coverup will remove water from your skin as it removes every last shred of dignity. Cheers! Kayak Disguised As A Backpack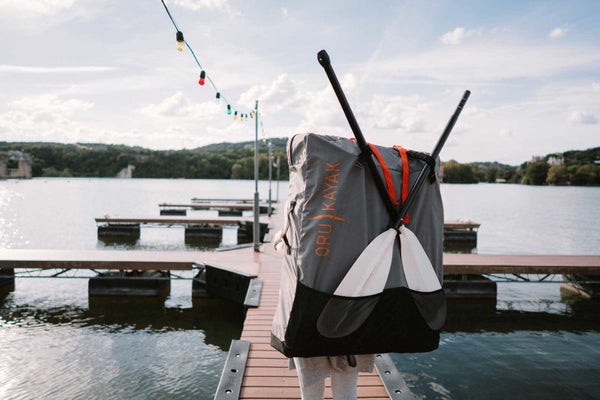 https://www.orukayak.com Any kayak can look like a kayak, but it takes a special one to look like a backpack. The Orukayak is designed to fold out origami-style from a compact size that fits on your back to a functional watercraft. However, keep it from your other backpacks so your kids don't grab it by mistake instead of their book bags. Fake Trees Ugly Christmas Sweater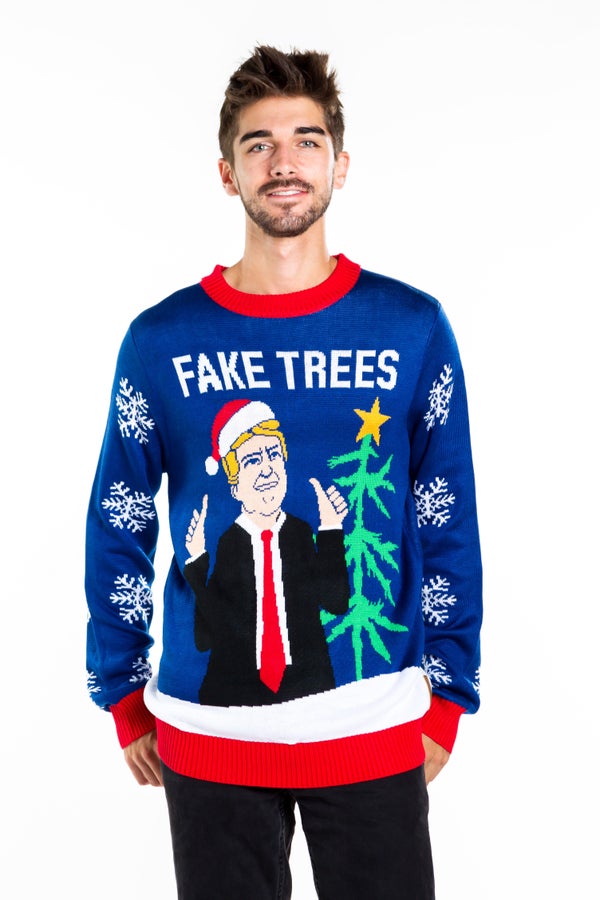 TipsyElves.com This Christmas sweater is perfect for owning your lib relatives (and not much else). Melting Clock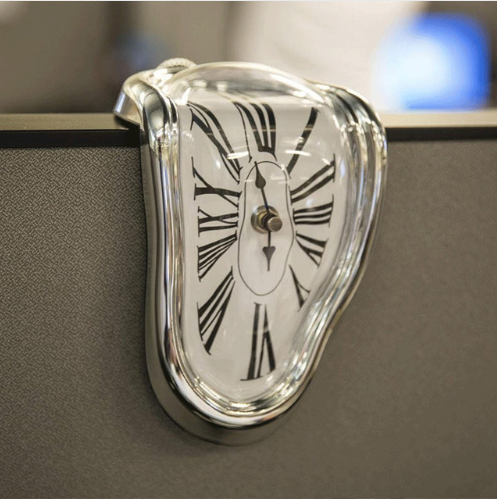 MeltingClock.co Give this melting clock, and the surrealist in your life is sure to say, "Hello, Dalí!" Groot Wireless Mouse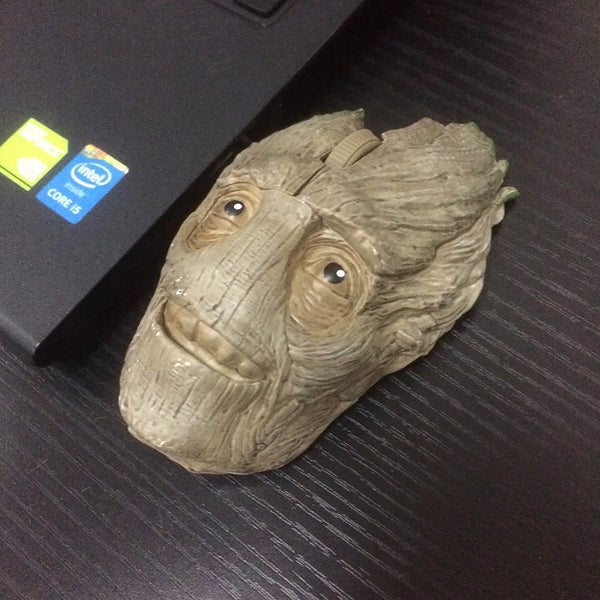 MeetIdea.com "I … am … wireless mouse" doesn't have the same catchphrase oomph of "I am Groot," but this technological marvel (see what we did?) should keep you occupied until the next Avengers sequel. Santa Sold Shrooms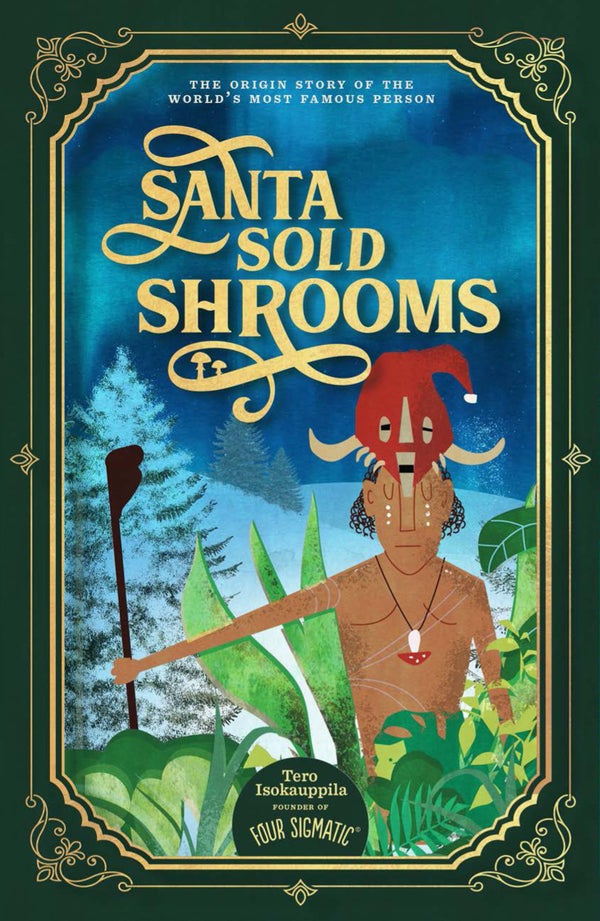 US.FourSigmatic.com A book about how Santa used to use psychedelic mushrooms and how reindeer used to get high off shroom-tainted urine in the snow? Hey, Rankin/Bass! Got your next Christmas special here! Drink-Holding Belt Buckle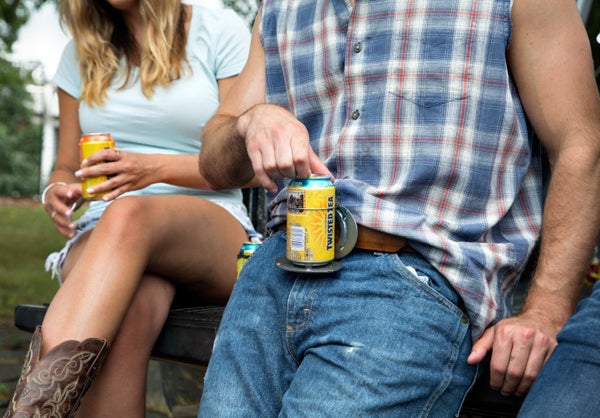 Twisted Tea Somewhere, there are people suffering silently because they have some booze but their hands aren't free. This belt buckle folds out to hold a can of hard iced tea, hard liquor, beer or whatever you want. If you wear your shirt over this, you're going to look as if you have the weirdest looking potbelly. Just saying. Banana Phone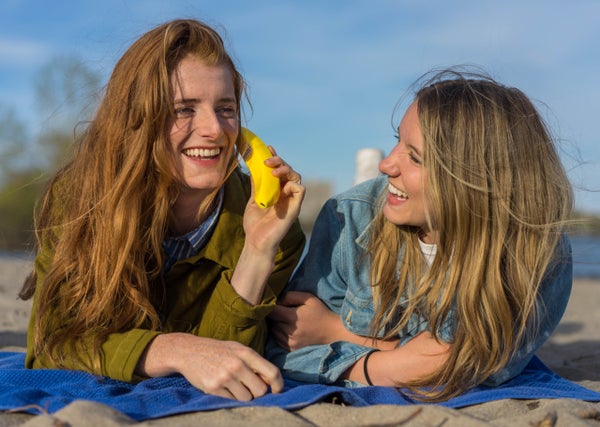 UncommonGoods.com Life is too short not to have a phone shaped like a banana. It just is. The Comfy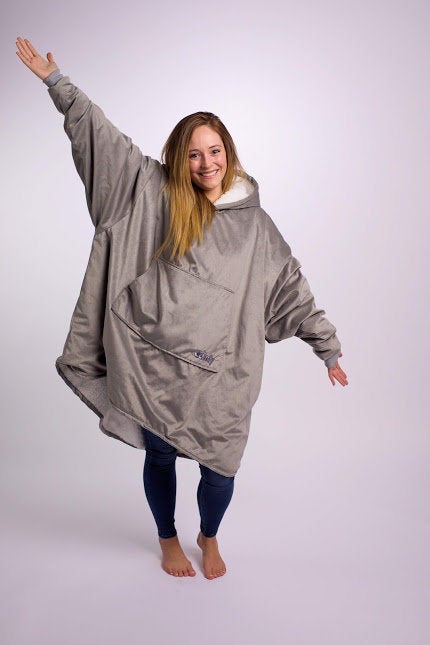 TheComfy.com Americans love supersized anything — even hoodies. The Comfy is a one-size-fits-all sweat jacket with plenty of space to tuck your whole body. It's very forgiving after a big holiday dinner. Thanos Cookie Jar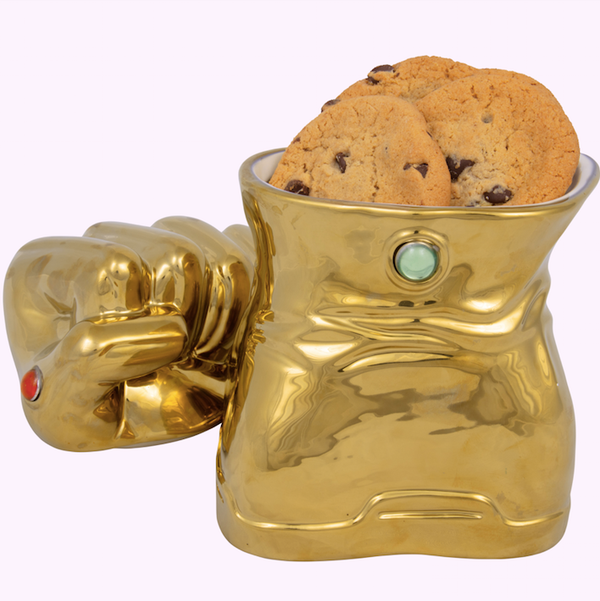 Marvel Comics Sure, a Thanos-themed cookie jar sounds great in theory — until half the cookies randomly disappear. Sushi Socks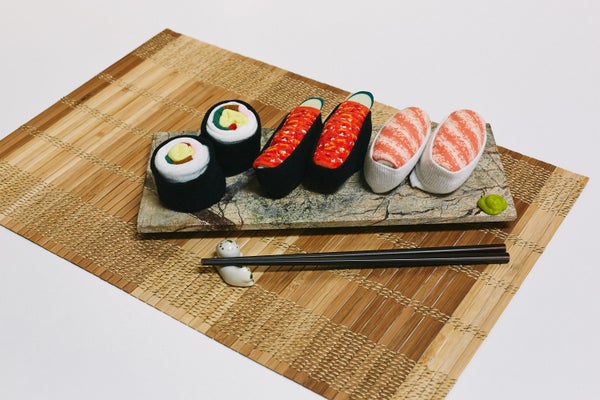 TheApolloBox.com These socks not only look like sushi, but they will also probably smell pretty raw after being worn for eight hours. Beach Babe Raft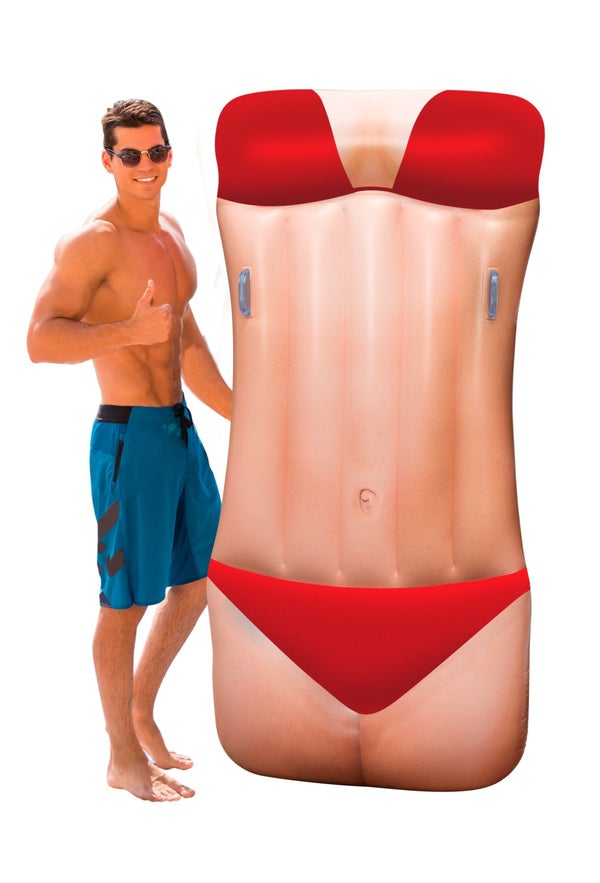 PoolCandy.net A pool raft designed to look like a woman in a bikini? Nothing sexist here, folks. Baseball Hat With Chalkboard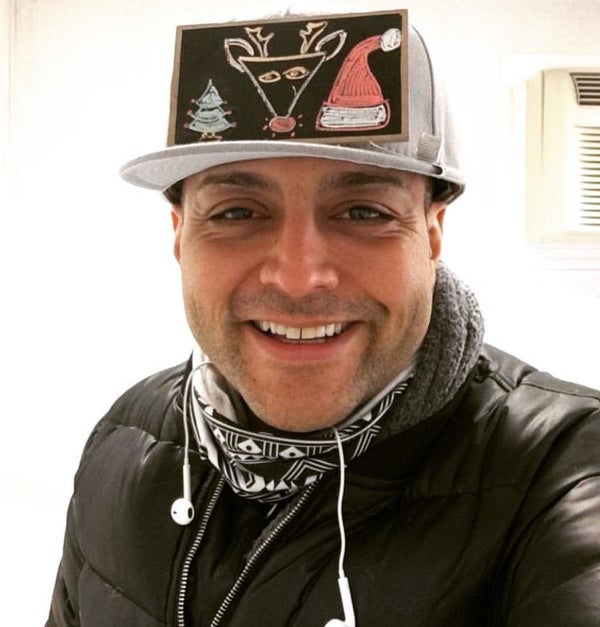 ChalkInSocialcom Baseball hats are great, but they usually convey only two messages: whatever is stitched onto the front and "I'm having a bad hair day." The Chalk in Social cap improves things by including a mini-chalkboard on top that allows people to write their own messages. I wonder if anyone will write, "Stop looking at my damn hat." Flushin' Frenzy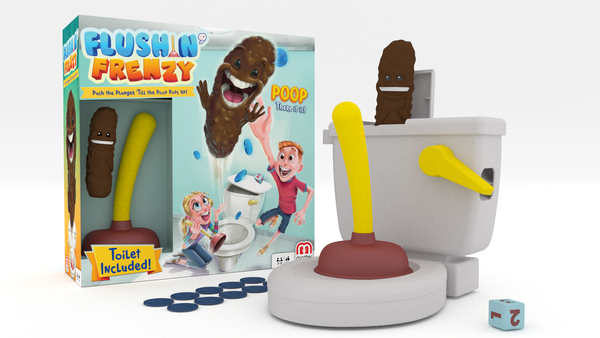 Mattel OK, It's a game in which you try to capture flying poop from a toy toilet. Why are you still reading this instead of immediately purchasing this wonderful gift? Thor Hammer Meat Tenderizer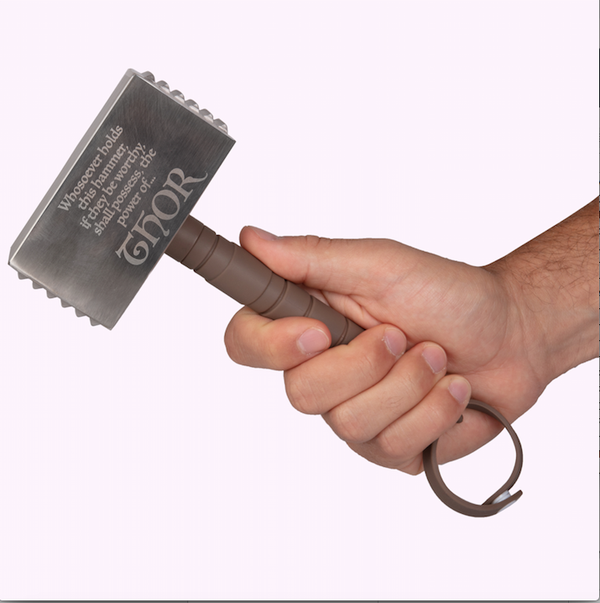 Marvel Comics Need to get those chicken cutlets flattened before Thorsday? This meat tenderizer shaped like Thor's hammer will let you beat that meat as hard as you like. Heartfelt Batman Christmas Sweater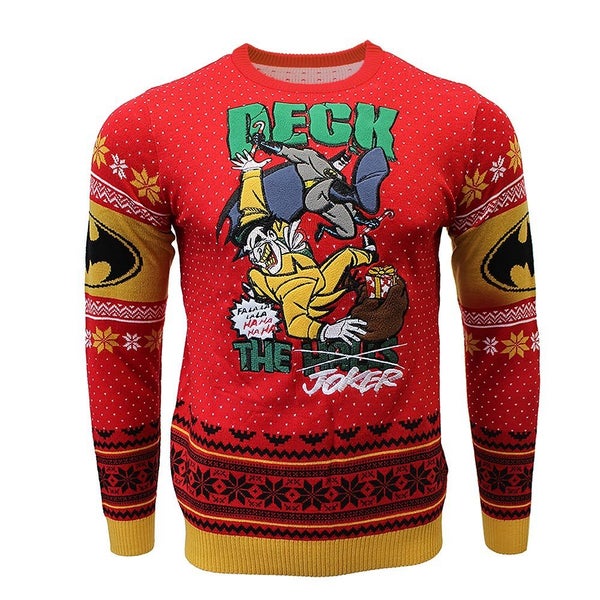 GeekStore.com Deck the halls? That's for suckers! Few sweaters represent the joyous meaning of the season better than this sweater of Batman flattening the Joker. Bet this is popular at protest rallies. Car Umbrella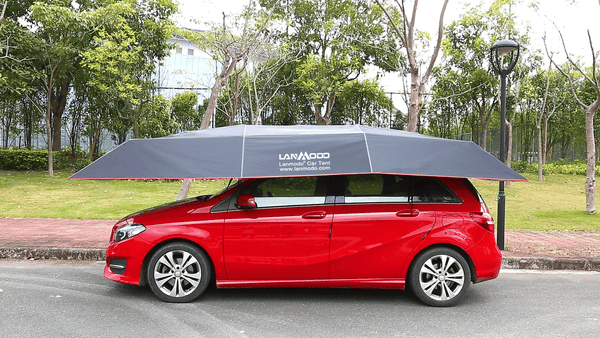 Lanmodo.com Do you have car nuts in your life who obsess about how climate changes cause it to get messy? This car umbrella will help ease their worries. Captain America Carving Board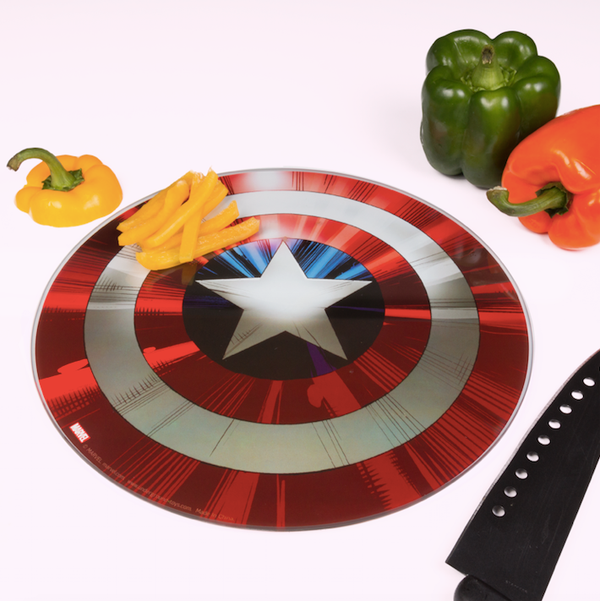 Marvel Comics No, this cutting board made to look like Captain America's shield isn't made from vibranium, but it can still hold up to most knives and cutlery — but not supervillains. Cooler With Built-In Blender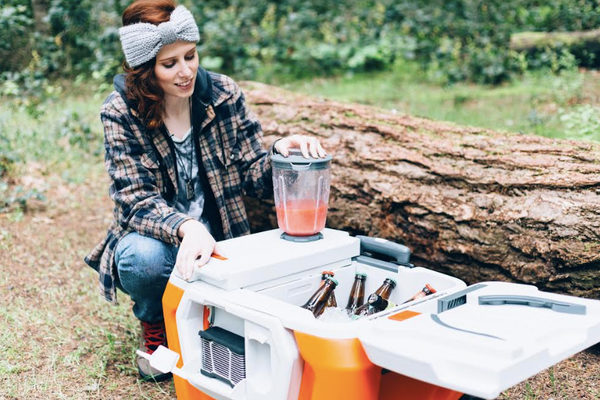 Coolest.com It's a truly cool cooler, as it comes with a blender built into it, making it possible to whip up delicious frozen cocktails on the spot. Thank you, technology. Pickle Rick Sleeping Bag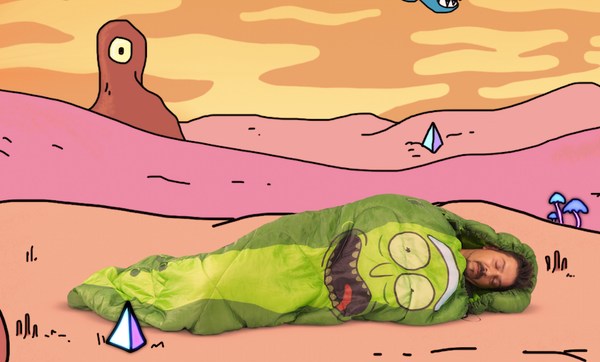 ThinkGeek.com Can't wait for the next new episodes of "Rick and Morty"? Well, you can dream about the show while sleeping in this bag designed to look like character Rick Sanchez if he were a pickle. If you're not familiar with the show, no explanation will make sense. 'X-Files' Barbies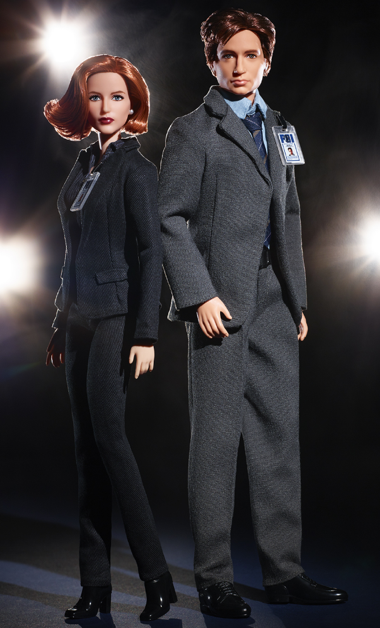 Barbie.Mattel.com The truth is out there? Yeah, in the toy chest! That's because Mattel has come out with Barbie versions of "X-Files" characters Fox Mulder and Dana Scully 20 years after they were relevant. Yay, timeliness! App-Controlled Paper Airplane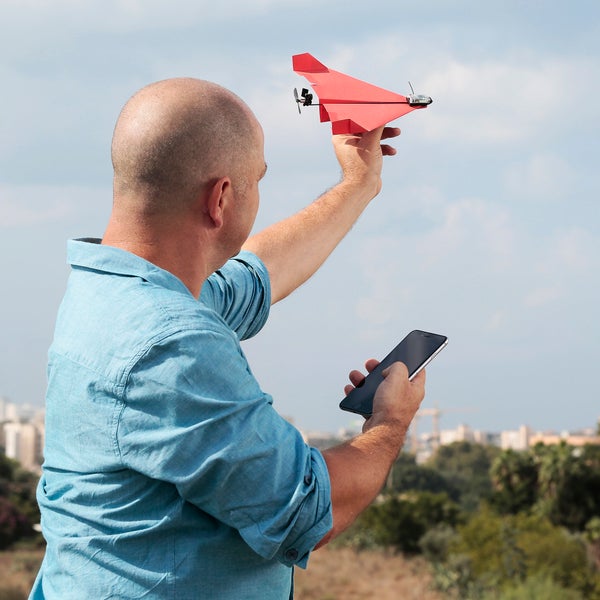 PowerUpToys.com Think paper airplanes are a relic of the 20th century? Guess again! This device allows the average person to turn a boring average paper airplane into one with a motor controlled by a phone app. The future just flew by and got stuck on the neighbor's roof. We Wish You A Poopy Christmas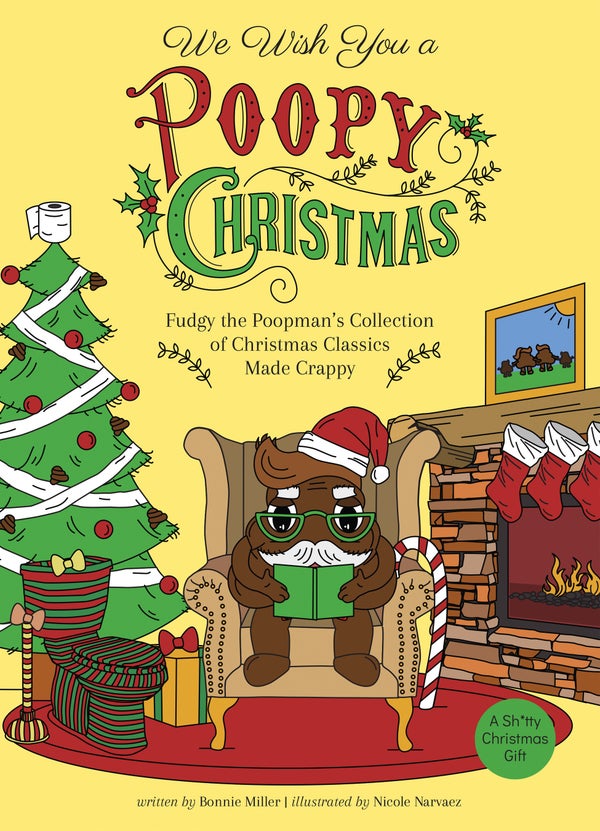 UlyssesPress.com Yes, it's a crappy book about Christmas. Well, actually, a book about crap at Christmas. Either way, it will slam the lid on any holiday celebration. Download
Source Link:
https://www.huffingtonpost.com/entry/41-weird-christmas-gifts_us_5be62a0ee4b0769d24cd5f63
[0.314151]
Comments
comments